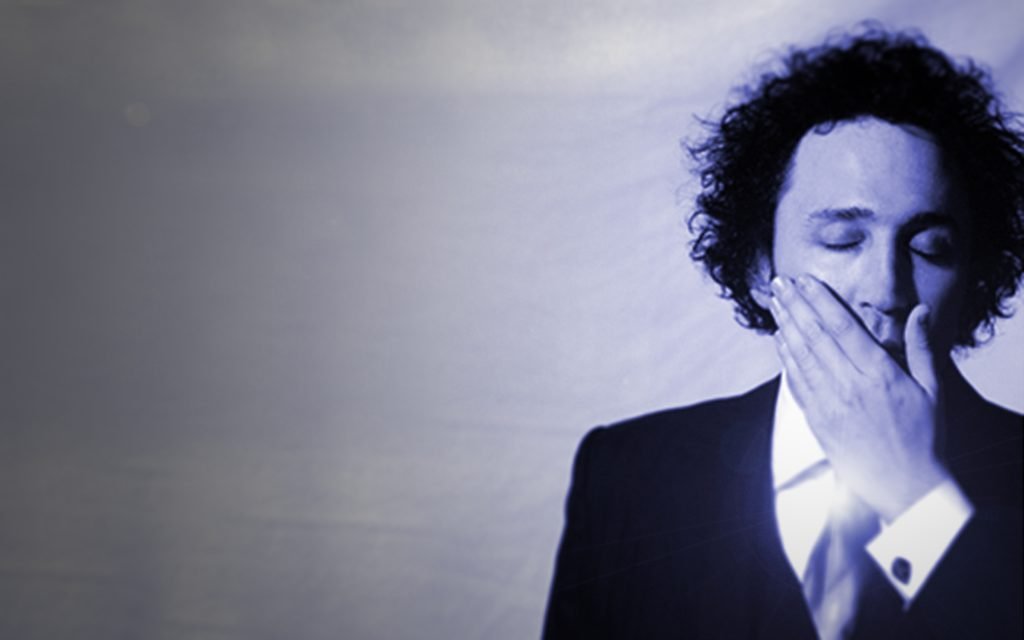 Scott Hardkiss and I had an unexpected, and unwelcome, connection over the past few years. When he first complained to me about his eyes and how his vision was getting fuzzier I shocked him by responding, "It's not keratoconus, is it?"
I had been having my own battle with this degenerative eye disease starting the year before this conversation, even losing my driver's license as I couldn't pass the eye test for my renewal. So, Scott and I had this really odd thing in common and spoke a lot about keratoconus and what we were doing to deal with it. I decided on a combination of special contact lenses and my usual glasses, worn together to give me passable day-to-day eyesight. Scott took the gutsier route; he opted for a corneal transplant in the most affected eye, something I couldn't even contemplate. But Scott was gutsy in many ways and, unfortunately, this time it didn't pay off. The transplant wasn't successful and he struggled with this for the past couple of years. As a result, Scott had to wear an eye-patch for which he received no end of ribbing … I did my part by remarking that it made him look like a Bond villain. As awful as the situation was, I'm sure there was a part of Scott that sort of liked the eye-patch. It added to his artist mystique and charismatic aura that I know was so important to him. Scott aimed to live, and project, the creative life.
I remember when I first spoke to Scott. I had previously met Gavin and Robbie when they played a rave in Orlando around 1995. They visited my record shop and I handed them a tape of early Q-BAM productions. Scott wasn't with them and seemed sort of an enigma. Soon after I was constantly in touch with Hardkiss office poobah Niven, putting together a three-song EP for their new off-shoot label Sunburn.
Maybe three days had passed after I sent "Toast," the third song, to San Francisco when the phone rang in my record store. On the line, in his inimitable way of speaking, came, "Hi, Michael. This is Scott Hardkiss." He wanted to talk about "Toast," how it had moved him, and that he was excited to release it on Sunburn. He had some suggestions, such as trading the electric guitar for an acoustic, which I balked at (I didn't have an acoustic guitar, for one thing) but he didn't seem to mind. I still remember this sort of hippie-ish thing he said to me then which really meant a lot to this producer who was just starting out, unsure of his craft. I hear it in my head exactly as he said it, and those who knew Scott probably will hear it exactly the same way when they read it. Scott said to me, "This isn't a song … it's a living being."
After many visits to San Francisco (it almost seemed like I was living there for a while) I acquired a west coast family that Scott was a big part of. We kept in touch after his move to New York and I'd see him when I was up there for gigs or biz. Oddly, though, I don't think it was until after our first keratoconus conversation that we started actually working together musically. First, I remixed his track "Beat Freak" off his ambitious Technicolor Dreamer album … it's actually one of my favorite remixes I've done, and Scott made me feel good by praising it almost every time we spoke thereafter.
He told me his affection for my remix inspired him to be extra-aspiring for our next collaboration, his incredible remix of my track "Balearic Chainsaw." Now, my original is kind of simple, admittedly done as an afterthought in the recording session for a different song, but DJs responded well to it and it grew on me. I decided to put together a proper single for it and who better to remix a song with "Balearic" in the title than Scott, right? So, Scott, who is quite gutsy, as you may recall from a previous paragraph, took this simple song and turned it into a swirling and epic nine-minute masterpiece. This endeavor sums up Scott Hardkiss to me perfectly … I would have been happy with a standard remix that expanded on my original and made some feet move in the process. But Scott, being Scott, enlists in-demand session vocalist Stevvi Alexander to add a whole new vocal track. And then, if that weren't enough, phones up DJ Afro from Los Amigos Invisibles to add a live flamenco guitar track. On a remix. That was Scott: gutsy, ambitious, and living the creative life.
Several years ago I was thumbing through a music magazine and skimmed over an interview with Thurston Moore of Sonic Youth. He was asked the question, "What is your ultimate goal?" I'll never forget Moore's answer as it really struck me and gave me something to strive for. He said, "To live a creative life." Today I realize that's what Scott Hardkiss did, and it's what he showed to others, including myself. His inspiration will live on, and I'm actually feeling inspired right now just thinking about him. Goodbye and hello, Scott. Yes.
(This post originally appeared on my Q-Burns Abstract Message blog.)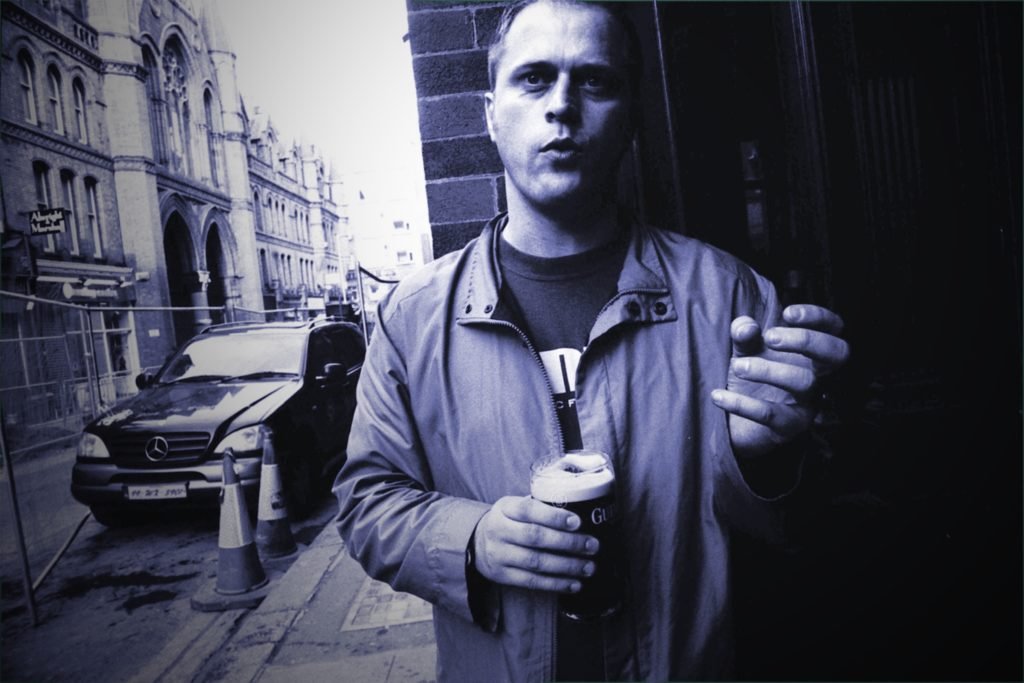 When I started really seriously getting into house music in the mid-90s I found myself enamored with a small London imprint by the name of Luxury Service. After a few of its impressive releases permanently landed in the DJ bag I had declared it my favorite house music label. Luxury Service, though not well known today, was the home to some of the earliest works of music producers we've all become big fans of, including Rob Mello, Luke Solomon, and Justin Harris. Another producer who recorded for Luxury Service and really grabbed my attention was Kenny Hawkes.
There was something unique about Kenny's music … it seemed deeper, but not in the sense of "deep house" but in that it gave the impression that there was something else going on here … like Kenny was trying to do more than just make "tracks," actively working to move the genre forward even as it was still quite young.
So, I'm a bit fuzzy on the time period but it think it was 2000 and I'm regularly DJ'ing at Orlando's Knock Knock (my favorite venue ever). My main weekly night DJ'ing the club was Thursday, as I was usually spending my weekends haunting airports at that time, but Thursdays became a nice, tight little night of cool tunes and forgotten bar tabs.
I caught wind that Kenny Hawkes was to be on the US east coast and was looking to DJ somewhere on a weekday for a small fee in between his better-paying weekend gigs. My night was tiny (we didn't charge a cover, either) so the budget was minimal but Kenny was down, and he came to Orlando and tore apart the rickety Knock Knock DJ booth and undependable sound system with spectacular tunes mixed as only Kenny could. (side note: I have part of this set on a cassette tape somewhere, which I need to find)
We hit it off which was easy to do as Kenny turned out to be a warm and hilarious person, really into his music. He became quick friends with some others in Orlando as well and a nice little bond was formed, with Kenny returning to Orlando multiple times over the next couple years and DJ'ing at Knock Knock once again.
I would run into Kenny in my travels (he was also spending a lot of time in San Francisco in the early '00s, as was I) and we kept in touch online, sharing tracks and remixes. The last time I saw him was a couple years ago when by chance I got booked to play a party in London with Kenny at The Egg. It was a great party and, gladly, though we were DJ'ing in different rooms our times didn't overlap too much so I could hear most of Kenny's set. He was on point … I hadn't really heard him out live since those early Knock Knock sets (and never on a sound system as good as The Egg's) and he sounded great. After he played we sat in the 'chill out' area of the club and talked for almost two hours as the rising sun pounded our eyes.
Kenny Hawkes passed away last night in his home town of Brighton, England. Such sad news … our music has lost one of its true troopers. There's a lot that could be said here after all the reminiscing above, but I'm not really finding the words to say it. I have loads of friends who knew him much better than I did and my condolences go out to them. There is the cliché of "the music lives on" but here it really is fitting … as I said above, Kenny seemed to want to push the music forward and created tracks that, at least to me, spelled out where house music might be going. This was (and is) inspirational and has a lot to do with the sounds I'm making and the attitude I have when making them.
A lot of Kenny Hawkes' music is getting posted around which is so great and moving. But I haven't seen my favorite bit from Kenny's oeuvre mentioned yet which is this remix for Toob:
There's just something completely special about this. Such a sleek remix, very technical but also quite warm and melancholy. The build is so subtle but undeniably effective. To recall what I mentioned above it seems there's "something else going on here" … Kenny wasn't just going into the studio and knocking out a remix. It seems to me he was really trying to touch the future. Man, I'll miss that guy.
(This post originally appeared on my Q-Burns Abstract Message blog.)