Oh, hey — thanks for checking me out. Let's work together! Here are a few ways I can help:
Motivate Your Music — This is a one-on-one workshop for artists and labels looking to level up. In four weeks and up to eight sessions we'll work through innovative, outside-of-the-box steps to release, market, and license your music on your own. This isn't an online video course — each of our sessions will be live and one-on-one. We'll interact and focus on the aspects that matter to you and your music career.
Secure Your Songs — Let's optimize your music for making money. This service is for songwriters, label managers, band members, and musicians who are building a repertoire of songs with a tangible value. I'll advise on how to license your catalog on your own — including synchs for film and TV — and how to take advantage of various publishing income streams. We'll get your music set up, so it's ready to capitalize on licensing opportunities.
Label Management Services — I can help with your label or self-released project. My services include:
• Drafting and negotiating label and artist contracts
• Writing biographies, press releases, and one-sheets
• Website design and optimization (WordPress or Squarespace)
• Publishing company set-up or administration
• Label management assistance — I'll help run your label
• Retainer coaching and consultancy — use me as your advisor
Does this sound interesting? Please email me with your questions and request for details, or fill out the form below!
About me:

I launched my first record label in 1994. Named Eighth Dimension Records, the label lasted into the late-2000s and became one of the top US indies for jazzy, downtempo electronic music. I put out my first music as Q-Burns Abstract Message on Eighth Dimension, and a couple of years later I signed with Astralwerks Records in the US, and Virgin Records for the rest of the world. I released three albums through Astralwerks, performed regularly acros five continents, and toured as a supporting act for The Chemical Brothers, Fatboy Slim, Gus Gus, and Meat Beat Manifesto. This entire time I managed myself — a rarity for a major label act — and developed a love for the business of music. This experience led to my work in music publishing and synch, with early music placements in Sex and the City, The Wire, Six Feet Under, Spike Lee's 25th Hour, and CSI:Miami. I also founded the music publicity company 8DPromo, the 'exploratory' record label 8D Industries, and an active consultancy for label managers and self-released artists.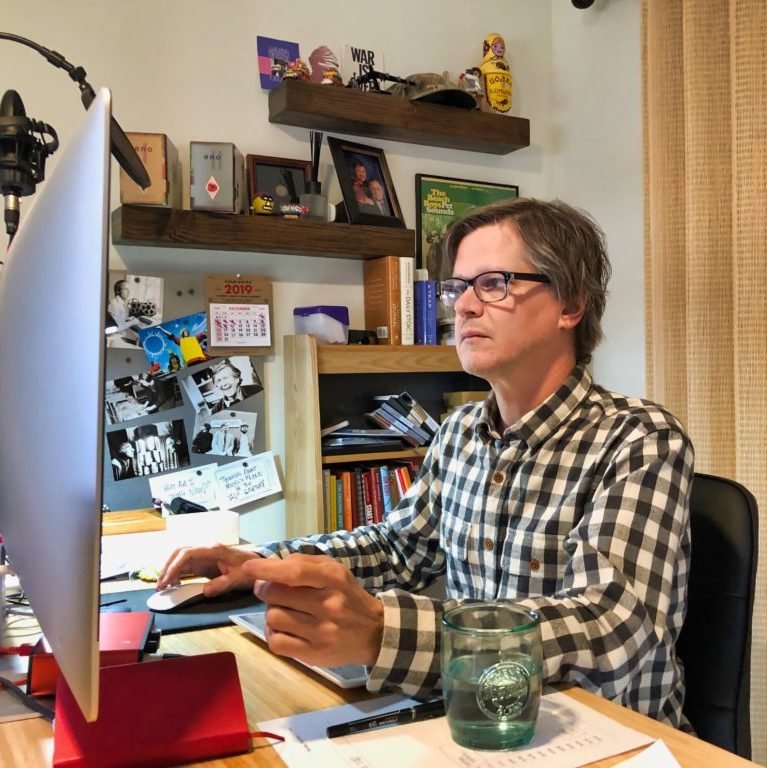 If there's anything to take away from all this, it's that I operate on both the artist and business sides. So, I have a unique and often surprising perspective. I understand where the artist is coming from, and I'm able to interface that with larger music industry concerns. And I can explain the thornier aspects of the business in a way that makes sense to an artist. I've been there, and I get it. This stuff seems complicated and scary but — trust me — it doesn't have to be.
Let's set up a call and talk. Drop me a line: