I'm Michael Donaldson (AKA 'Your Podcast Friend') and I produce, edit, and manage podcasts.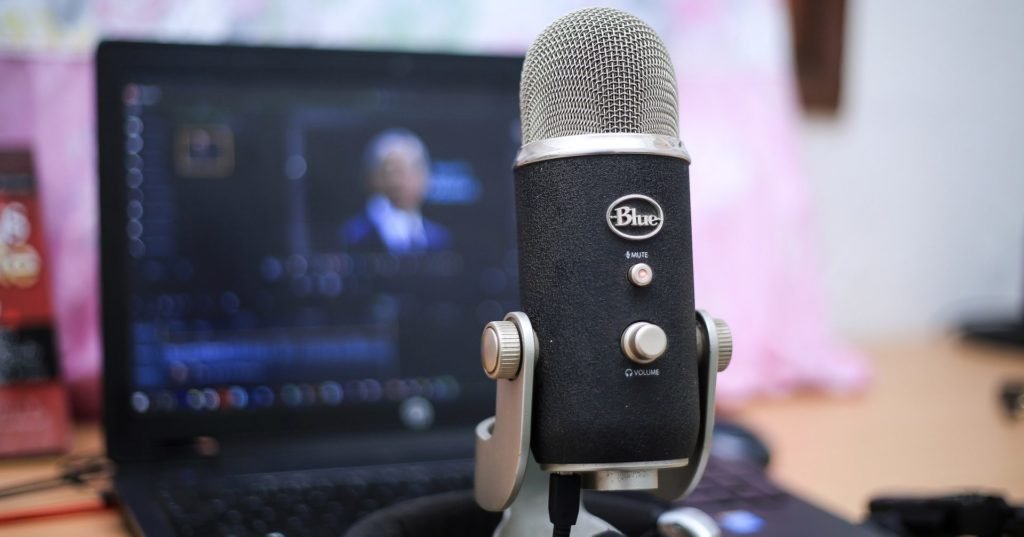 I come from the world of recorded music, and I produced and engineered recordings that appeared on the likes of Astralwerks, 4AD, Blue Note, Warner Music Group, and Capitol Records. This extensive experience with audio comes in handy as I apply magic and meticulousness to the world of podcasts. And my music production background gives me a unique perspective on how podcasts sound and how a good show builds like a song.
I offer a premium service. I am engaged and invested in the podcasts I work on and take on no more than two or three clients at a time. Each project gets my full attention and dedication. It's my job to make your podcast the best sounding one out there.
Presently I am working on Spotlight On, an interview podcast hosted by Lawrence Peryer (CCO of Lyte) and distributed by Osiris Media. Spotlight On is accurately described as "a behind-the-scenes exploration of the past, present, and future of the modern music and entertainment business, with musicians, thought leaders, tech innovators, and more." Here's a great sample episode where Lawrence chats with Nick Mason, founder and drummer for a little band called Pink Floyd:
Previously, I worked on Andrew Loog Oldham's Sounds and Vision podcast. Andrew was the original manager and producer for The Rolling Stones (he produced "Satisfaction," say no more), and Sounds and Vision is his next leap after a much-loved SiriusXM show on Little Steven's Underground Garage. Here's a sample episode to check out:
To give an idea of how I work, I'd like to tell you about my workflow for Sounds and Vision. I often get 90-120 minutes of audio from Andrew to create a show no longer than 45 minutes. I am trusted to make editorial decisions, deciding which parts of the conversation to keep and which ones to cut. I re-assemble the conversation, not necessarily in the original chronological order, to create a captivating flow (and tell a story) from beginning to end. I am not present for the recording of the interviews, so I clean up the audio in post-production using various tools. I add the intros, outros, music beds, and transitions. At last, I master the final production and submit it for distribution.
I also write the show descriptions and notes and update the Sounds and Vision website with the latest episodes.
But every podcast is different.
For your podcast, I could do less than I'm doing for Sounds and Vision or a bit more.
Here are the various services I offer:
Editing of source audio, including removal of 'uhs' and 'umms' and 'likes' and 'you knows' and so on. But not so much that the conversation seems unnatural. Instead, it'll be snappy, engaging, and everyone will sound like they've been hanging out at Toastmasters.
Editorial input and helping to decide what to keep to make the podcast more compelling or to fit within a specific time constraint.
Show assembly, audio enhancements, and mastering for general release. My primary toolkit includes Logic Pro, Descript, and various Izotope and Waves goodies. I also love to get creative. For example, do you have a section that should sound like it's coming out of an old-timey radio? I can make it happen.
Music placement. I can help you find the perfect song for your podcast or see about licensing one that you have in mind. How about a bespoke piece that only you can use? I can set that up, too.
Writing show copy — including show descriptions, press releases, show notes, host biographies, and so on.
Web site design and maintenance. I use WordPress. A lot.
Marketing your podcast on social media or through more personalized or organic outlets. Out-of-box thinking is the name of the game.
And I can advise on growing your podcast. I am a longtime consultant to record labels and musical artists. Almost all of the techniques and strategies that I give those clients apply to the world of podcasts.
These services are á la carte, meaning you can choose what you need for your project. Or perhaps you need help with something not listed (like distribution) — feel free to ask!
Again, I offer a premium service, so I'm not the cheapest out there. However, my top-notch work will make your podcast stand out among the pack. And you'll gain the freedom and free time to concentrate on your show and your content.
I have an opening to take on a new show right now. I'd love for it to be yours.
I can't wait to hear from you! Fill in the form below and I'll set up a time for us to chat: