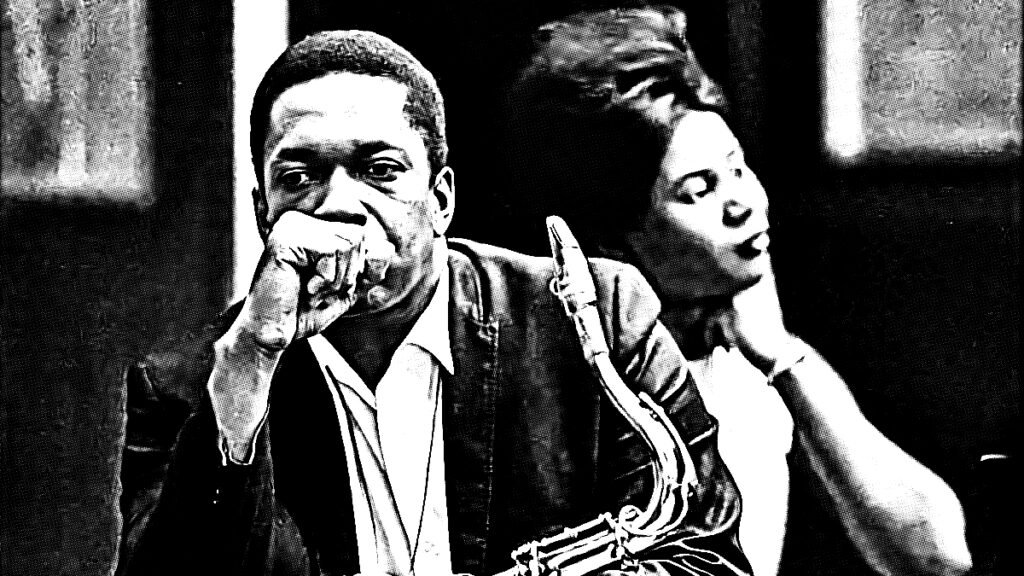 Courtesy of NTS Radio, here's a four-part / twelve-hour overview of 'spiritual jazz' that will be on repeat in this office for a while:
During the tumultuous '60s, there was a religious revolution to accompany the grand societal, sexual, racial, and cultural shifts already afoot. Concurrently, the era's primary African-American art form reflected such upheaval in its music, too: Jazz began to push against all constraints, be it chord changes, predetermined tempos, or melodies, so as to best reflect the pursuit of freedom in all of its forms. Rather than the Tin Pan Alley standards, modal explorations, and cool poses that previously defined the genre, there was now chaos, noise, and tumult to be found. And amid the disorder out on the street and on the bandstand was also a quest for a spiritual center, a search for communion with the divine.



This musical exploration was epitomized by tenor saxophonist John Coltrane, whose 1965 album A Love Supreme was conceived as "a humble offering to Him, an attempt to say 'THANK YOU GOD' through our work." Coltrane soon began to break through the boundaries of jazz even further on albums like OM, Meditations, and especially 1966's Ascension, which featured a collective improvisation by an 11-piece band that included many leading luminaries of what would be called "The New Thing" in jazz.



In that record's wake, there arose a crop of jazz artists who strove for the transcendent in their work. Some embraced the sacred sound of the Southern Baptist church in all its ecstatic shouts and yells, while others envisioned a Pan-African sound or sought enlightenment from Southeastern Asian esoteric practices like transcendental meditation and yoga.