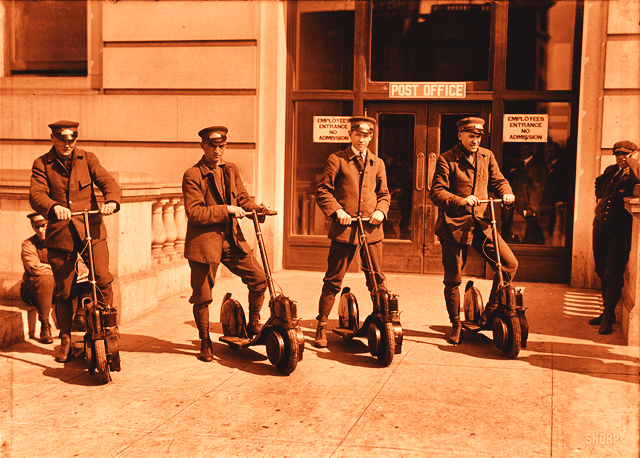 This morning I received an email with the subject line 'Sign Us' and the body consisting of nothing but a link to a band's Facebook page. And yesterday I was sent a message titled 'RECORD DEAL' containing a couple of YouTube links. I get emails like this all of the time. I think I can safely assume these things:
This artist happened across the public email addresses of some labels and is blasting out these messages. There's no affinity or knowledge of my label. I could be anyone.
Since my label wasn't directly targeted by the email, 99% of the time the music will have nothing to do with the sound I'm focusing on.
The artist can't talk about himself, won't hype himself, and there's not an engaging story behind the artist or his music.
That last assumption is the most important one. Any small to mid-sized label (and most big ones) would like any signed artist to be a participating member of the team. That is, active in presenting and promoting their music, whether on social media, or how the artist talks about her music in interviews, or even the general vibe or demeanor that artist gives off about her craft. If the artist can't present her music to a potential label in a way that engages, then there's no confidence she can do so to prospective fans.
I realize a lot of artists think a label will take on 100% of the weight of promoting and hyping the artist, but that's not the case. The label — hopefully — will do its part, but the artist is expected to be a partner in this. And, as the artist, you should want to — no one is more invested in your music than you. An important step in showing this commitment is how you present yourself to a label.
So, when I receive these emails, I immediately delete them. I can assure you that almost all other labels are doing the same. And, when you think about it, would you even want to sign with a label that responded positively to this untargeted buckshot approach? That would say as much about the label and how it operates as a 'Sign Us' email says about a band.
Details on the best way to approach a label is a subject for another post, but here are some quick tips:
Know the label you're approaching. Listen to the releases. Be a fan. You want to be a fan of any label that signs you anyway.
When you write the label, let them know you're a fan. And let them know why.
Describe your music, but do it quickly. Two or three sentences tops. I know you hate doing this, but A&R people like it when bands compare themselves to other bands. "We're like X meets Y." It's silly, but does pique interest and give an idea of what we're about to hear.
Send a single link — one link! — to a short playlist of your best music. Three songs would be ideal with the hottest at the top. Make it a private SoundCloud playlist or something like that. Don't ask the label manager to download anything because he won't. And attaching MP3s will instantly place you on the shitlist.
Put a link to your site and strongest social media page in your closing. If you don't have a site (wut?) then two social media links are good but don't go crazy with the links. And it's okay if you don't have a lot of social media followers — that's often not the main thing an A&R person is looking for.
That's it. If the label A&R likes what she hears, then she'll ask for more. You've kept it professional, you've targeted the label, and you've shown respect for the label's time — this will give you a considerable advantage over the emails with the 'RECORD DEAL' subject line.