Friend of the blog Hao Do (@noodle_packets) ran across this amusing record store review in an ancient (mid-90s) issue of the Valencia College student paper: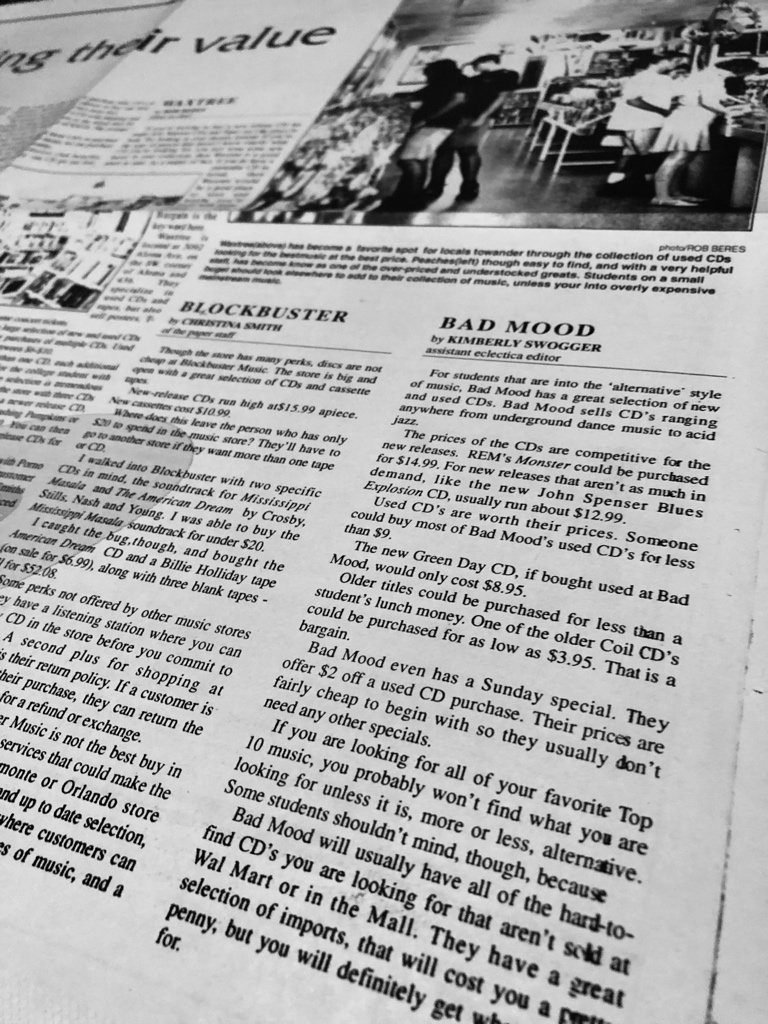 Little known fact: I used to own a record shop, and Bad Mood Records was the name of my shop. The review is a glimpse back in time, not only because of the artists mentioned but also the concerns of the reviewer. Cheap used CDs, selections that are hard-to-find (remember scarcity?), Sunday specials. Reading this I was thinking, "whoa, did I really give $2 off CDs on Sundays?" but then I remember how getting people in the store on a Sunday was practically a fool's errand. Downtown Orlando used to be a ghost town on weekends during the day.
Running a record store was tough (as was starting my own business in my early 20s), but it did set me up for a life of self-employment and a DIY outlook. In a recent edition of his terrific email newsletter Sean Bonner wrote:
One of the fun facts about starting your own companies and working for yourself most of your life is that you become basically unemployable in any other context, so in a way I've kind of locked myself into this for the rest of my life. Which is equally scary and exciting.
I deeply relate to this and sums up the odd combination of fear and gratitude that I feel for how I've chosen to live my 'professional life.' As much as I denounce 'the hustle,' every day feels a little like a hustle.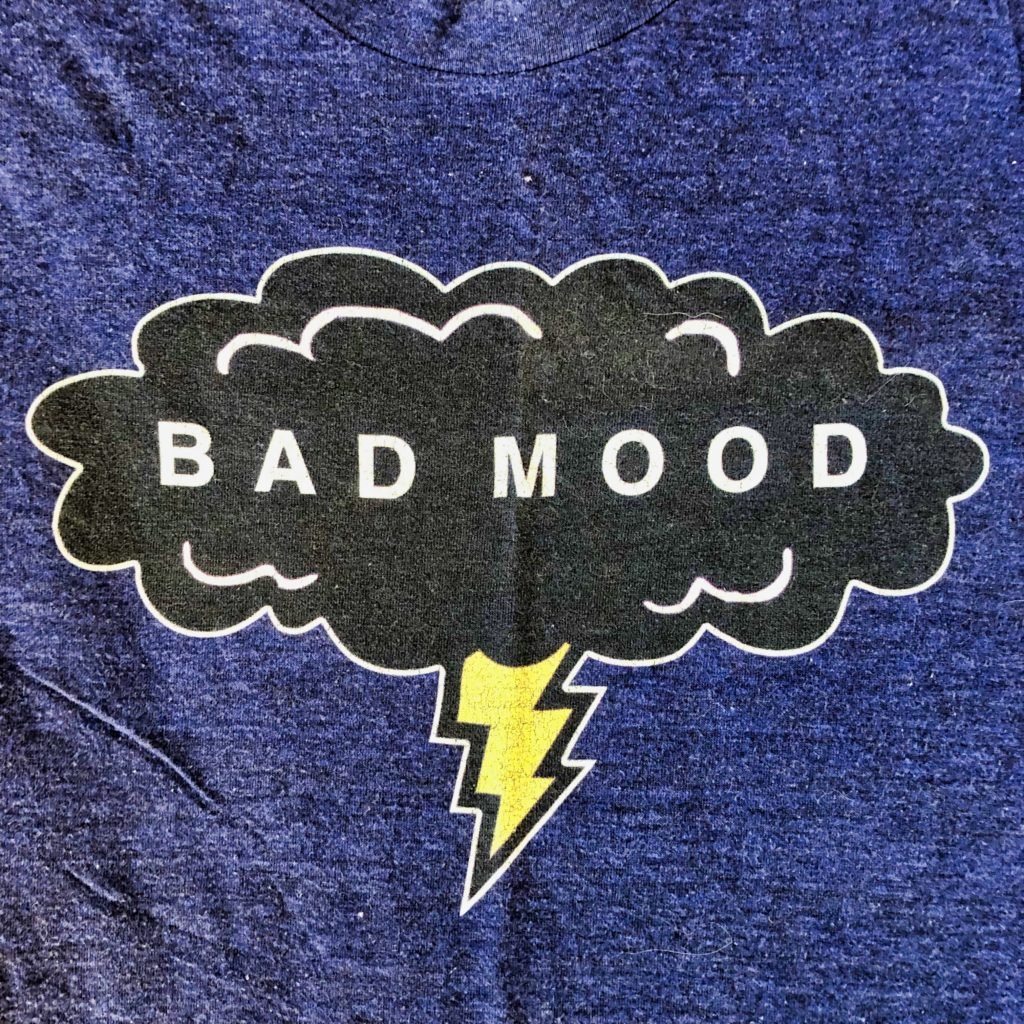 If I have any regrets about the record store, it's that I let the domain badmood.com lapse once the store shut its doors. I was farsighted enough to set up a site for Bad Mood Records but somehow didn't think that domain had legs. Regardless, you can see what an Orlando record store website looked like in 1997 courtesy of the Wayback Machine. That spinning record is adorable.