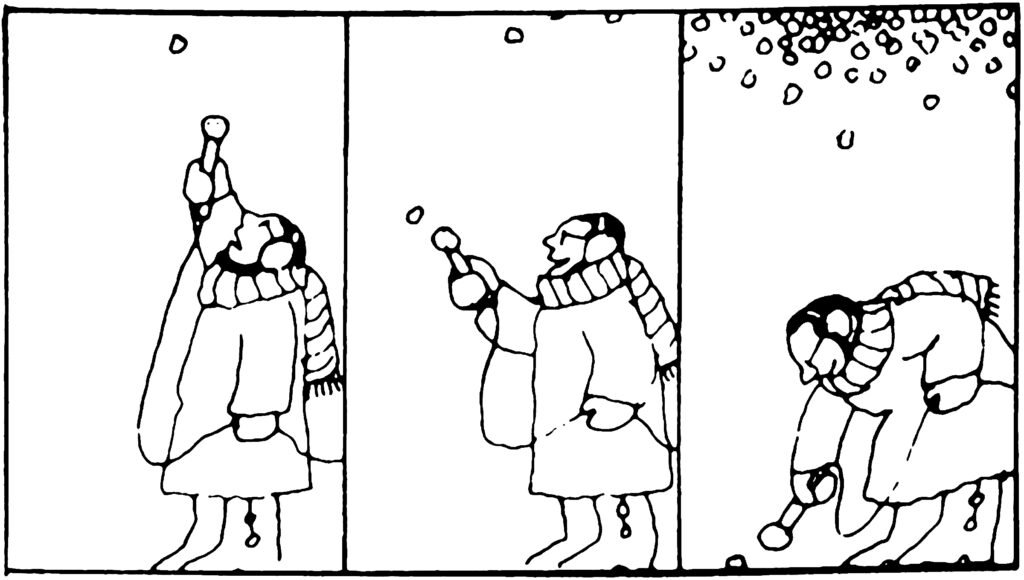 Recorded audio can have a transportive intention, from the 'it's like you're there' feel of a great live album to the third LP in the Environments series plopping the listener in the middle of a hippie be-in. 
Environments! That series was launched in 1969 when sound recordist Irv Teibel realized listening to the ocean waves he captured for a Tony Conrad film improved his concentration. Teibel eventually released eleven installments, with a few of the Environments records displaying this bold motto on the cover: "The music of the future isn't music."
Hippie be-ins aside, many used the Environments LPs like how we have 'mood' playlists on Spotify or 'music for studying' YouTube channels. The sounds were played in the background, non-intrusive for the most part, aiding the listener in achieving a flow state.1There's a fabulous email newsletter called Flow State that gives music recommendations to listen to during your workday. You can lessen the anxiety of paper-shuffling and deadlines by making the brain think you're working amid gentle rain in a pine forest.2I'm not a Star Trek fan, but for a few years, this was my constant deep work soundtrack. I think this sound hits my pleasure zone because it reminds me of a quiet overnight airplane flight.
These 'environments' take on an extra layer after months of lockdown and working from home. Concentration and flow state are still goals, but the transportive aspect has prominence. We want to feel like we're somewhere else, to break up the Groundhog Day-ness of repetitive tasks in the same room. Every. Single. Day.
One recent example is I Miss My Bar. Set up by an actual bar in Monterrey, the site provides a series of looped audio feeds of sounds you might hear in your favorite drinking establishment. Sliders allow you to adjust the volumes of the various loops, or you can mute sounds entirely. You can also tailor the sounds to resemble a coffeehouse if that's your flavor.
This isn't the Environments record that transports us into a pine forest or a deserted beach. I Miss My Bar and sites like it imagine city life — the busy, crowded pub and the cheerful night out. Telling the brain that we're in a forest is relaxing, but hanging out in a forest isn't normal for most of us. Recapturing normalcy in these times is oddly regenerative, and for many of us, that's the social sounds of a bar or coffeehouse.
As usual, YouTube takes things a step further. In The New York Times, Eliza Brooke writes about YouTube's version of urbanized environments that features imaginary spaces and pop culture references. Of course, there's the Rainy Day Coffee Shop, but there's also the Twin Peaks diner and lots of Harry Potter. There's an additional visual aspect with YouTube, often a static shot or animation looped alongside the audio, and sometimes subtly creative as in this subway ambience stream. 
Writer Kyle Chayka refers to these videos as "an imagination aid" to help you "pretend you're somewhere else, or someone else, far from your current worries." While transportive, the Environments records were primarily for concentration, the cover text often noting their meditative qualities. 2021's 'environments' deliver transportation first and foremost. The soothing, flow states are a byproduct of aurally planting ourselves outside of our overly familiar settings. These streams promise distant travels from a small room.