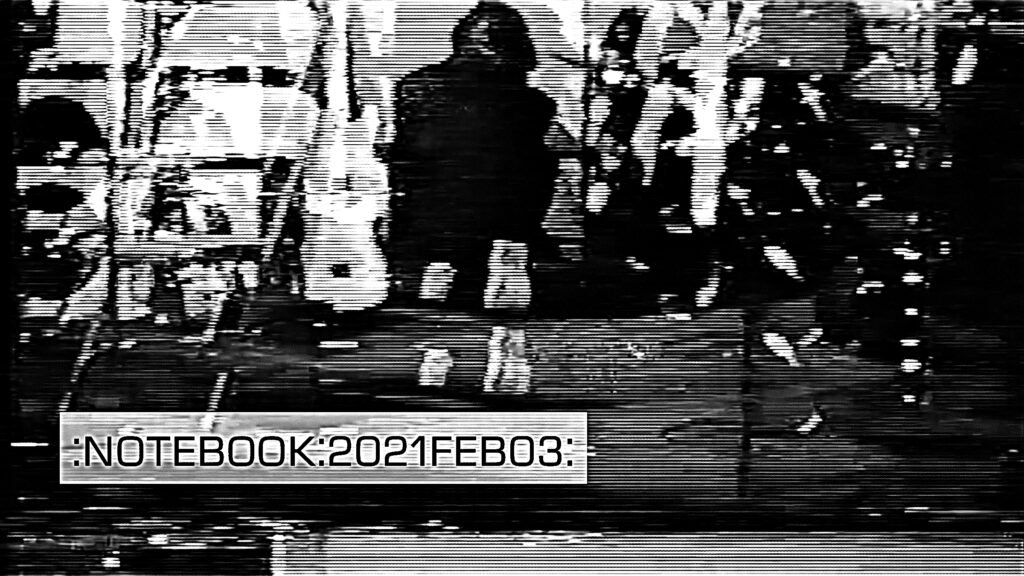 Marc Weidenbaum posted his answers to a 'concert questionnaire' yesterday on his (highly recommended) Disquiet blog. I assume this questionnaire is one of those things passed around on Facebook, friends tagged, and so on. While reading Marc's answers, I started coming up with my own. Remembering was pleasant and wistful, with us all missing concerts and chances to find new favorite bands and experiences. I thought I'd share my answers-at-this-moment here in the notebook.
Last Concert → Sadly, I was being a homebody and didn't go to many concerts just before the pandemic (if only we had all known, right?). I saw some local band or DJ a week before lockdown — it escapes me who it was. All I remember is during the show a friend offered my wife a job that she ended up taking. But the last concert-concert was probably Dale Watson in Brooklyn during Mondo NYC. That show was one big party, raucous out the wazoo, and, in retrospect, a pretty good send-off before a year without concerts.
Worst Concert → Surprisingly, I'd say Massive Attack in 1991 at SOBs in New York, their US debut. There was a ton of hype, and I was very excited, but the performance was meandering, mostly instrumental, and strange, not too different from a bad DJ set. I left midway through. A decade later, I read an interview where Massive Attack was asked what their worst show was, and they named this one. It turned out their vocalist (Shara Nelson?) bailed out a day or two before. They didn't know what to do and were nervously winging it. 
Loudest Concert → My Bloody Valentine in San Francisco on the last reunion tour. I took my earplugs out for a few minutes during the 'holocaust' section of "You Made Me Realise" to experience it raw. I'm glad I survived. The venue — an old aircraft hanger — may have had something to do with the volume as I saw them again the next night in Los Angeles. L.A. was still loud but not "this place is gonna explode in flames any minute" loud like it was in S.F.
Seen the Most → Besides the bands I toured with, probably Sonic Youth, who I saw about four times starting with the Daydream Nation Tour. However, they might be tied with Alex Chilton. My favorite Sonic Youth show? When they opened for Neil Young at our local basketball arena. The size of the venue did wonders for the band's squall.
Most Surprising → There was no opening band listed for that My Bloody Valentine concert in San Francisco. While waiting for the show to begin, a rumor started to go through the crowd that Sonic Boom, formerly of Spacemen 3, would be opening. Exciting, yes, but Sonic Boom's solo work at the time was mainly droning (but good) ambient type stuff. Then the crew set up Sonic Boom's gear, which included a full drum kit, bass amp, a second guitar amp … curious. That didn't look like ambient music. Then Sonic took the stage with a band and immediately launched into Spacemen 3's "Revolution." Hey, what?!? And then the band proceeded to play a 45 minute set of nothing but Spacemen 3 songs. Now that's what I call a surprise. And it seems like it was a one-off as Sonic Boom was nowhere to be found the next night in Los Angeles.
Best Concert → There are many vying for this slot. Zeena Parkins at Timucua White House would also go under the 'quietest concert' category if there were one. The Butthole Surfers in Houston in 1988 (with The Flaming Lips), which was definitely the most life-changing concert. I wrote about that here. Pylon and Public Enemy, the couple of times I saw them both (separately!) in 1990. And, as an unexpected callback to the top of this list, Massive Attack in the mid-2010s. They were so good I was speechless for about an hour after the show.
Next Concert → Who knows. I had tickets to see Kraftwerk play so close to my house I could have taken a long walk to the venue. The pandemic said no. And Terry Riley was set to play Timucua a few months ago. Fingers crossed that these get rescheduled.
Wish I Could Have Seen → I had a chance to get in a car with some friends and go see Hüsker Dü in New Orleans. One of those friends had a college radio show that night and needed someone to sub. As much as I loved Hüsker Dü at the time, I loved being on the radio more, so I stayed in Ruston, LA, and filled in on his show. My thinking was that I'd catch Hüsker Dü the next time around. They broke up a few months later.