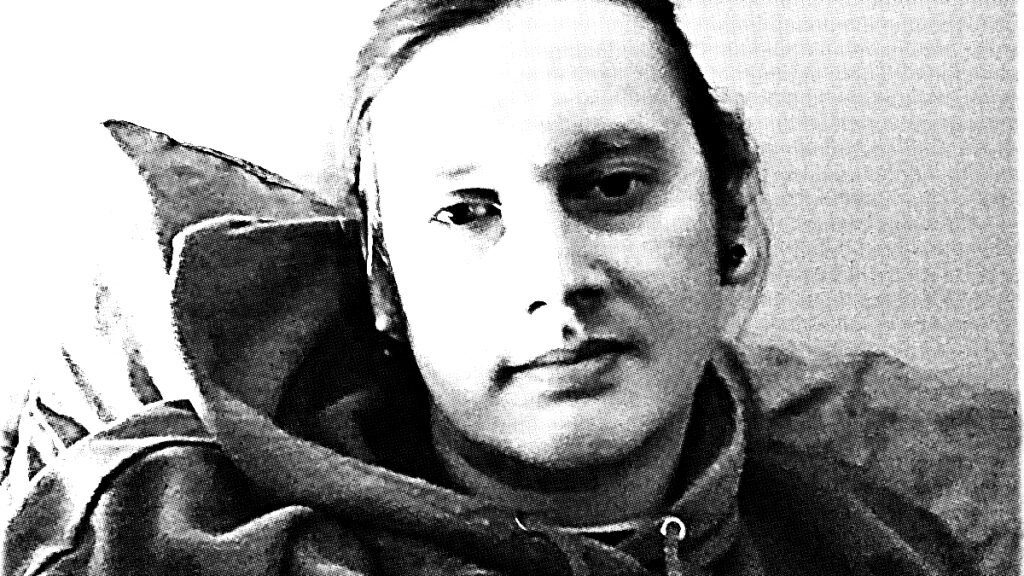 The 3+1 paradigm is simple: the subject receives over a dozen questions. These queries are mostly 'stock,' but I specifically target a few at the artist's work. And then, the subject is asked to name something loved but has yet to be widely known. That's the '+1.' I expect a paragraph or two, three at most, with the 3+1 pieces serving as a quick look into an artist and their worldview. 
Ordos Mk.0 has other ideas, and I'm thankful for that. Avoiding the stock questions, Ordos Mk.0 honed in on the ones that directly addressed his craft and intentions. The resulting responses are lengthy and thoughtful. I could post each answer as a stand-alone post if I wanted to. I admit surprise, but I should have known Ordos Mk.0 would deliver with such depth. That's because the launching point for this piece is the ambitious and sprawling three-part album(s), Sisyphean Audio Therapy. 
Ordos Mk.0 (I only know the artist by the alias) leans into the therapy aspect, presenting the three installments as a healing process for both the musician and the listener. 'Music as therapy' is a familiar trope, but in answering these questions, Ordos Mk.0 brings a unique and interesting take. In the press write-up, the artist explains:
[The albums] are intended to serve as tools for relief from stress and anxiety as well as being inspired by and about the music and other media we turn to escape from it. It was due to this cyclical nature of being music to relax and escape while also being about media to relax and escape to, combined with the unending need to do so, which feels impossible to fulfill, that it is described as "Sisyphean." 
And the music approaches the idea distinctively, too. The albums' tracks — admittedly and audibly influenced by the likes of Biosphere, Alessandro Cortini, Suzanne Ciani, and Trent Reznor's work with Atticus Ross — favor song-like lengths as opposed to extended ambient drone exercises. There are nods across the electronic music spectrum and references to its history. Field recordings flutter in and out, triggering imagined possibilities and sonic contextualizing. Melody is also an essential element; there are plenty of compelling synth lines and motifs to grab us. These tracks are like snatches from misremembered dreams.
Ordos Mk.0 states that he intended his latest album, Sisyphean Audio Therapy 3, to have balanced doses of hope and despair. I hear an unequal division — there's a bit more hope when I listen, but I tend to be a glass-half-full kind of guy. Perhaps part of the therapy for the listener is how Ordos Mk. 0's music is open to emotional interpretation, a sort of Bandcampian Rorschach test. These cuts slice through hard times and take us — creator and listener — along with them. And it's important when listening to remember that Camus considered Sisyphus a happy but absurd hero, "one who does not have false hope but also does not sink into despair."
Enjoy this extended bit of 3+1 with Ordos Mk.0 — there's a lot to sink your teeth into. Also — the artist provided the original photography on which this post's graphics are based.
❋-❋-❋-❋-❋-❋-❋-❋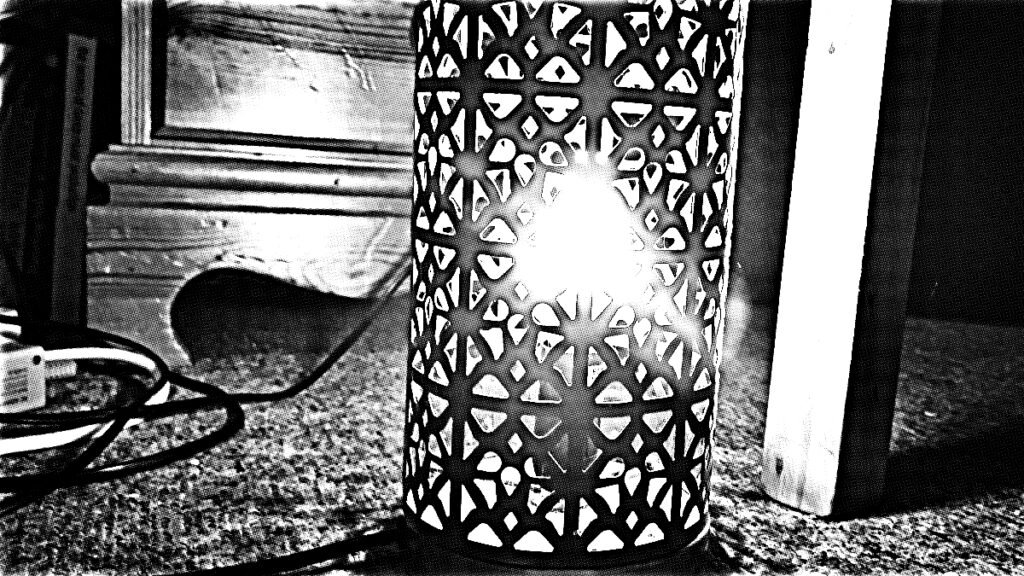 1, Please describe how you interpret 'Sisyphean' in the context of your music. For example, do you see it as a genre, a purpose, a 'vibe,' or something else entirely?
It relates most to the purpose of the music or the story behind it.
When I first started writing these tracks, I was turning more towards ambient music as an escape from stress, anxiety, or depression, which led to me feeling inspired to write some of my own.
A lot of the time when I'm writing music, I don't necessarily have a clear vision for the track in mind and write in a way not dissimilar to action painting or abstract expressionism (though this was a connection I made later, not an initial inspiration). Also, I've never been one for keeping a diary or journal, but this is an excellent way to express my feelings in ways I may not be comfortable with or access deliberately.
Often when I write like this, I feel either after or during writing the music that I'm also drawing inspiration from something I've been into lately. For example, around the time I wrote "Sith Meditation" from the first album, I had been reading a Darth Vader comic. As soon as I landed on that distorted bassy growl, it evoked a panel of him meditating while the various parts of his suit levitated around him.
So when I was thinking about what this series of albums means, I knew that they related to the fact I was writing music inspired by the music, art, games, television, films, and books I'd turned to that were relaxing or soothing or escapist and that also my writing it was for this purpose. 
I also found inspiration in two things: a long-time favorite album of mine — The Downward Spiral by Nine Inch Nails — and an aspect of the overarching narrative of the Dark Souls games; that being trapped in a repeating cycle without learning from the mistakes of the past will eventually lead to ruin. In a roundabout way, this later led me to read about the philosophy of Absurdism, Albert Camus, and his book The Myth of Sisyphus.
The title Sisyphean Audio Therapy suited me best for several reasons. First, writing the music was therapeutic for me and, hopefully, for the listener. The Sisyphean element relates partly to how I viewed the repeating cycle of seeking out various media to relax or escape and then, in turn, writing music inspired by said media for the same purpose. This set of actions felt very much like the rolling of the boulder up the hill, only for it to roll down the other side, as did the repetitive need for such soothing and escape from the struggles and horrors of the world.
However, I wanted to go further than that. As Camus wrote:
"So long as the mind keeps silent in the motionless world of its hopes, everything is reflected and arranged in the unity of its nostalgia. But with its first move, this world cracks and tumbles: an infinite number of shimmering fragments is offered to the understanding. We must despair of ever reconstructing the familiar, calm surface which would give us peace of heart."
This feeling of shattering and reconstruction is one I wanted to capture on the albums through the use of reiterated ideas, modified and expanded upon, alongside new ideas meshed in to hold it all better together. As I hope comes across, there is a descent from the relatively bright beginning to the dark final album, which resolves in a more hopeful feel, representing a deepening internal struggle in pursuing a "cure," ending in acceptance. As Camus wrote:
"The important thing, (…) is not to be cured, but to live with one's ailments."
I do think that Camus would maybe reject this as an absurdist piece for the same reason he criticized Kafka's work The Castle; it is not devoid of hope, and perhaps also for other reasons (similarly, I think some may question whether all the tracks across the albums are truly ambient). However, I am okay with this as they are ideas that served as influences, not absolute principles I held myself to.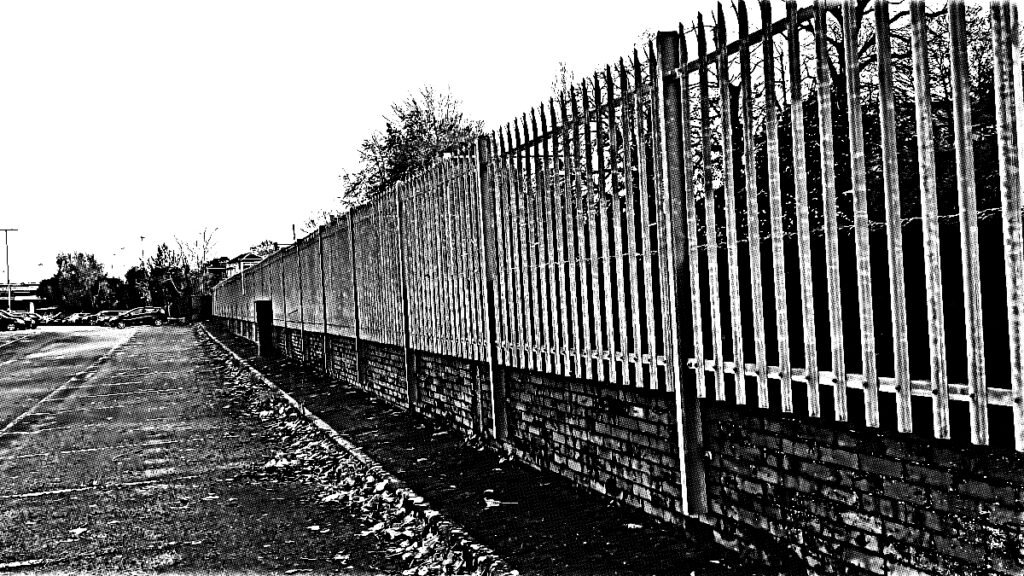 2. You explain the three volumes as each having a particular theme or intention, though interlocked. Was each album recorded separately, on its own, or were songs recorded simultaneously and placed with the volume that fit? How do you determine what goes on a selected album? Are there any self-imposed 'rules' or guidelines?
When I decided to turn these tracks into an album, the initial plan was just for one, the sound of which would have been closest to Volume 3. However, it was already apparent that some of the tracks had quite a different feel to the ones that ended up on that part. 
Writing the three sea/seaside influenced tracks (track 2 on all three albums) and wanting to include all of them was the start of the idea to have three distinct parts with repeating musical ideas. At first, I wanted to have this all take place on one album. Still, I quickly decided this would be too long for both myself and potential listeners and also better served conceptually to be divided into three.
As I mentioned above, I wanted to illustrate a descent or a downward spiral. The first album I intended to feel like the initial spark of joy I felt through my discovery of the music that helped me deal with more negative emotions; the second to reflect an over-indulgence in such practices leading to a cold sense of emotional attachment (I was reminded of a quote I sampled on a song I released previously: "a peace so deep, it was like… the dark"). And then the final one represents a sense of despair that this was not dealing with underlying and external issues before resolving in an acceptance that asking this of art was unreasonable but not a reason to be frustrated.
When I first assembled the tracks I had recently written and drew in some previously shelved ones, the first album fell into place quickly and felt coherent straight away. I then used this as a template for future ones. The rules I established were:
Track 1 should be piano-driven and built in sections of 12 bars.
Track 2 should be the track influenced by the sea/seaside.
The final track on each should have a similar instrumentation and feel.
The middle section should have a sense of deviation and experimentation, but I'd use callbacks, reiterated themes, and repeated musical ideas where it felt natural.
Once I completed Volume 2 and wanted to build on that in Volume 3, I also decided that both should have a track that felt underwater for track 3. Still, beyond this, the reiterations were a natural result of experimenting multiple times with similar ideas, not something I had to impose upon myself.
For Volume 3, it was apparent that the primary way to accomplish the feeling I wanted was through a greater focus on distortion, which already linked those tracks. Volume 2 was more complex and the one I started with the least tracks. After I finished Volume 1, I experimented with new ideas and had a few trawls through some old music folders for ideas I could repurpose. Eventually, I gathered enough material, but I never put together a guideline for achieving the sound and feel I wanted. As I was doing this, I also wrote and found a lot of tracks that felt right for Volume 3, so the only one that I had to sit down and write purposefully was the intro.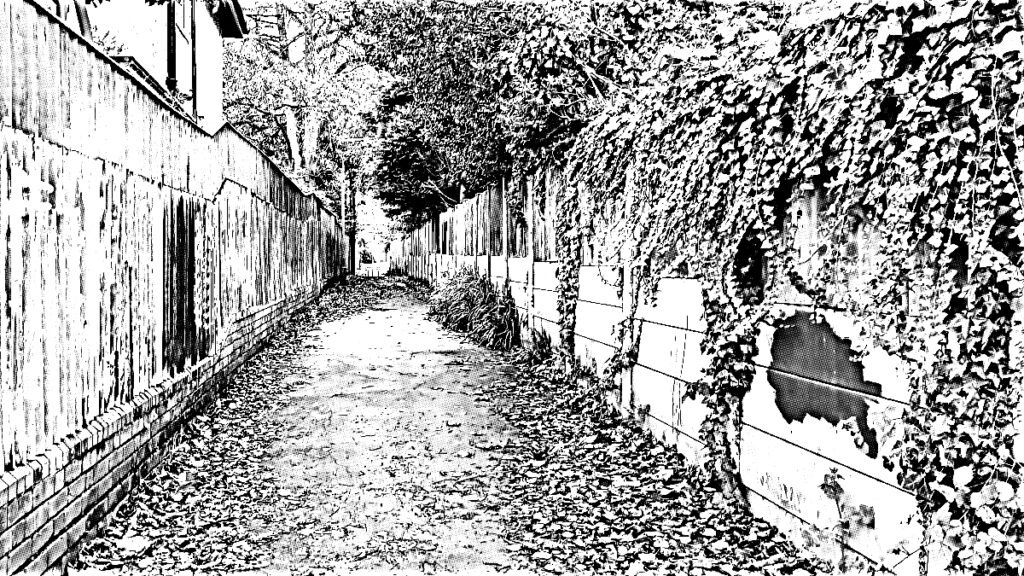 3. How do field recordings and science fiction themes fit into this latest album? Do they work together?
So first off, I believe that using a sample or field recording of some atmospheric noise imparts something to the listener, even if it is barely perceptible in the background and they are unfamiliar with the source. 
Also, I learned a while ago that a crucial part of recorded music is the sound of its recording space, whether one achieves this through the choice of studio or reverb/delay effects, and that a lot of electronic music goes to effort to create this artificially. Since I was creating something artificial, I realized my music didn't have to take place in a studio or concert hall. I could use a combination of reverb and samples I collected from video games, YouTube videos, and other sources to make it sound like it was taking place anywhere.
Secondly, when I use these science fiction themes (or others), I am only sometimes trying to make it sound like the song is taking place in, for example, a dark cave on an alien planet. I also often convey being an observer of that work of fiction. A good example is the track "Dormant Ruins" on the first album. On that track, I was trying to create the sound of a common location and theme in video games: exploring the ruins of a long abandoned society. To illustrate this better, I used the sounds of wind and rain. But are the wind and rain sounds from inside this scene, or is it the sound of a windy and rainy day outside that has driven you to sit at home playing a video game?
On the first two albums, I was limited to using sounds I spent time acquiring from the internet and sounds made by synths and romplers. But after the second album, I became interested in field recordings by learning more about how other artists utilize them. So for the final album, I also used recordings I gathered from my surroundings. I feel this is even more effective because I can use these sounds to illustrate the fictional scene I am trying to depict, the secondary perspective of observing them, and also impart to the listener a sense of the environment I lived in as I created them.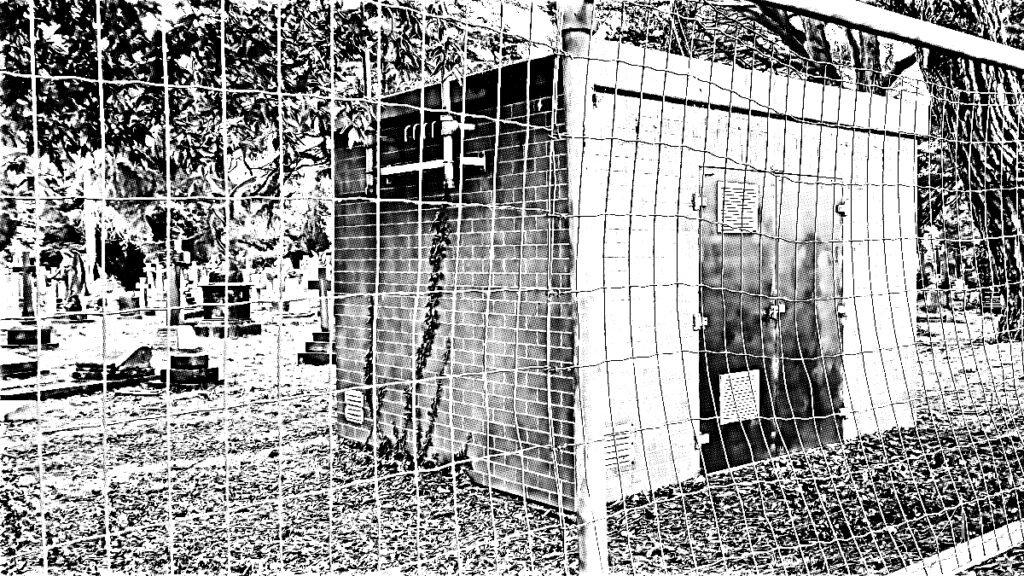 A good example that serves this triple purpose is "The Submarine." I wanted to use the sound of a machine that would give the impression of part of the machinery within the submarine or the sound of a fan, either in your home or your computer. You become increasingly aware of it as the tension mounting in the fictional work causes you to become more attuned to the sounds of your surroundings. It is made more effective and establishes a link between myself and the listener through the fact that the sound is a recording of a large transformer not far from my house.
+1. What's something you love that more people should know about?
It's difficult to pick out just one thing, as I think there's a lot out there that more people should be aware of! But I'll settle with the music of Panoramascene, a very talented Japanese producer who makes excellent and creative house and techno which I think more people should listen to. We have also spent a while speaking online, and he's introduced me to a lot of great music, for which I am very grateful.
→ Sisyphean Audio Therapy 3 by Ordos Mk.0 is available now on Bandcamp and all the streaming places.