If there's a thread running through what I write about on 8sided.blog, it's how the rush of progress affects our culture, specifically as it pertains to art and creativity. It's tempting to focus solely on the technology as it's what's driving most of this progress, but I'm fascinated by the big picture effect on human society and you and me. Most of the time, I'm thinking about music — how we listen to it, how we make it, and what value we put on it. The blog's tagline is 'thinking about music's place in the 21st century' and that about sums it up.
Last year I hit 50 years (I think I just passed the Brimley/Cocoon Line), and I often think about how I recorded my high school punk band on a 4-track cassette recorder, tape hiss my worst enemy. And then, in college, I cut reel-to-reel tape with razor blades to splice together extended dance remixes to play on the radio. I was a film student for a while, and I loved the monk-like discipline of cutting film in the same way. In about five years, technology erased all of these activities. I was part of the last generation to touch tape with a razor blade.
I often tell the story of obsessing over a magazine record review as a teenager and trying to find the album. I lived in Central Louisiana, and a lot of independent records were hard to come by. But I'd look for this record that I only read about for months and months and months. I finally found it on a family trip to Baton Rouge, in a hip record shop on the outskirts of LSU. So excited! And when I got home and put that record on, it sounded like the greatest thing I ever heard. That obsession, that hunt, that feeling — is that still a thing?
But lest you suspect I'm on a 'let's go back' nostalgia trip, know that I would have traded all of that for the technology we have now. I'd trade my experiments with the 4-track cassette recorder and all its creativity-inspiring limitations and all the tape cutting. I would even trade that obsessive feeling of the record hunt that's impossible for me to explain to anyone 15 years younger than me. I mean, I can't even imagine what it's like to be a teenage music fan with the world's recordings available anytime — to read a review and thirty seconds later I'm listening.
There's been a shift in my brain as I move from one era to the next, a shift that happens so fast that I can't help but notice it. No boiling frogs here. And it's still happening, and it's happening to all of us, whether we're 50 or 15 or 35 or 95. That's what fascinates me — those moments when I realize the game has changed and the way I process art or approach creativity has, too. And it seems like this happens every month now.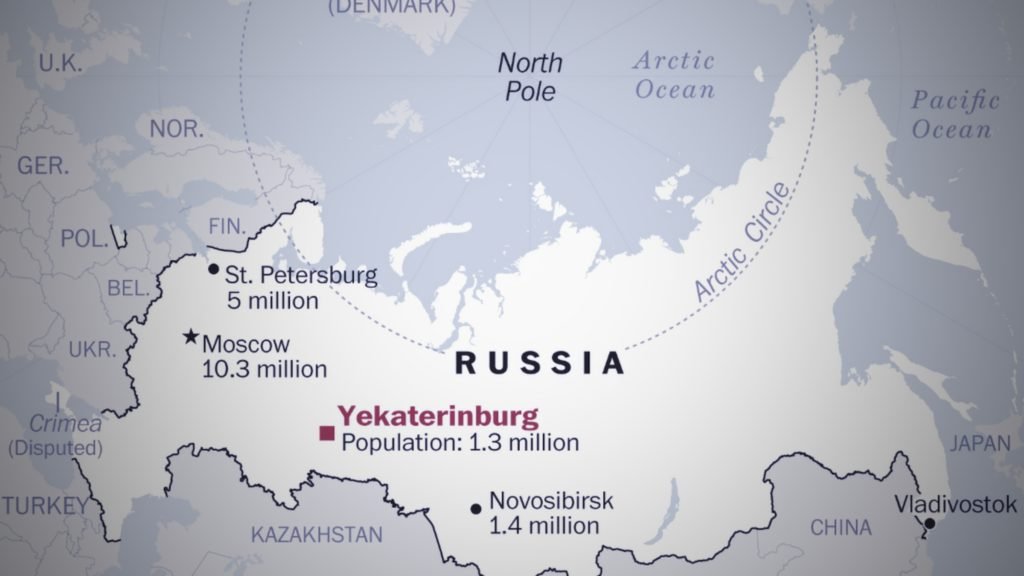 A story: in early 2001 or thereabouts, I was somehow booked to DJ at a basement nightclub in Yekaterinburg, Russia. I had the expected American assumptions of a club night in Siberia (or the Urals — there's some debate about that), that I'd be blowing minds with all of my hot-off-the-presses tunes that these isolated punters had never heard before.
I walk into the club and immediately hear the local DJ before me not only playing loads of tunes I had planned to play in my set but also playing fantastic music I had never heard before. I was stunned. We were three hours deep from Moscow by plane! How did the DJ find this music? I went into the DJ booth and noticed that he was playing off burned CDs marked with Cyrillic Sharpie scrawl.
I was witnessing digital music changing the world. Napster, Soulseek, and all the others leveled the playing field. Suddenly DJs everywhere had access to most of the same music as me, and it was time to step up my game. I remember standing in that DJ booth realizing the weight of this — music was suddenly ubiquitous, and fans in faraway cities you've never heard of can hear it, love it, and rock it out in their DJ sets. In the snap of a moment, my world seemed completely different.
This post was adapted from the debut episode of my email newsletter Ringo Dreams of Lawn Care. Click here to check out the full issue and subscribe.