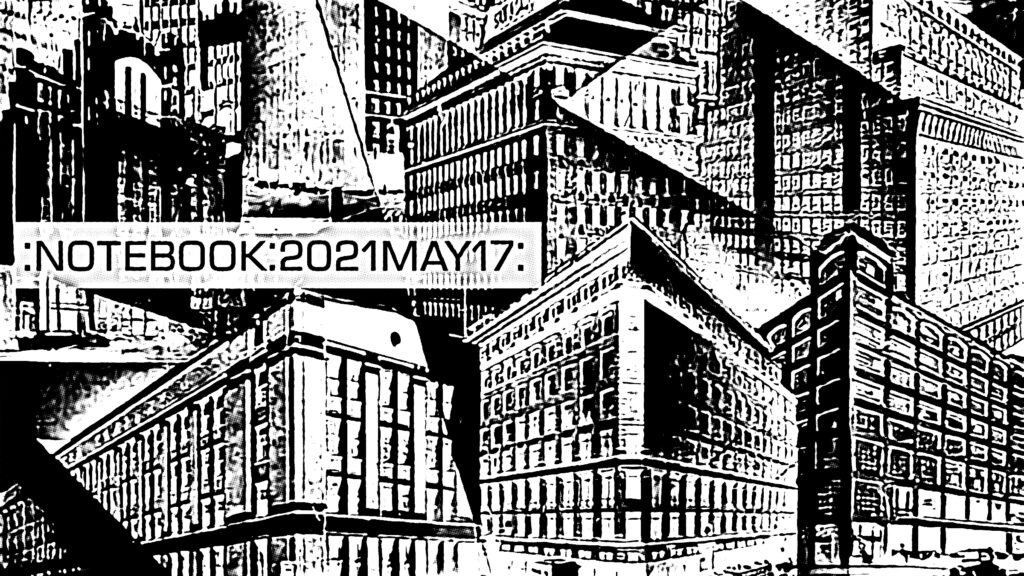 Tyler Mahan Coe has finally launched the long-awaited second season of his podcast Cocaine & Rhinestones. If you're not aware, Tyler's show digs into 20th-century country music through his sharp lens — as historic and important, but often sordid and contentious. As he says in each episode's intro, "I've heard these stories my whole life. As far as I can tell, here's the truth about this one." Tyler's the son of controversial country star David Allen Coe, as well as a (now former) member of his dad's touring band since the age of 14, so he's undoubtedly heard his fair share of stories.
I'm a fan of Cocaine & Rhinestones and have gone from tolerating to embracing Tyler's snarky tone. And I wouldn't say I'm a country music fan — though there's plenty of country music I like — but I'm a sucker for detailed accounts of music history. Cocaine & Rhinestones is foremost about the history, and, man, does Tyler get deep into it. 
Cocaine & Rhinestones is dense. The first two episodes of Season 2, respectively focused on pioneering indie label Starday Records and the beginnings of Nashville's music studio scene, contain so much information that I found myself repeatedly getting lost and tapping the 'back 30 seconds' button. The names and dates and places come fast and furious, and it's challenging — but fun! — to keep up.
That's why I'm starting to think Tyler Mahan Coe might be podcasting's Adam Curtis. Cocaine & Rhinestones can be as dizzying as Curtis's recent Can't Get You Out Of My Head. With Coe, it's pinball and ice cream, and with Curtis, it's Tupac Shakur and doomed cosmonauts. You can agonize over how the dots connect, or you can just roll with it in wonder.
But if it sounds like I'm downplaying Cocaine & Rhinestones, I'm not. Tyler's put together a phenomenal podcast, heavily researched, and a mesmerizing listen.1And he generously provides full transcripts for each episode on his site if you prefer to read rather than listen. I've not only learned tons about 20th-century country music but also about the larger music business in the context of American history. The first season is a thrill, too (this is my favorite episode), but you're welcome to start with the currently-in-progress second season. Supposedly this season is all about George Jones, but I feel like, so far, I've only heard about him a smattering of times. There's been just as much talk about the history of refrigeration. 
❋-❋-❋-❋-❋-❋-❋-❋
Rams wears its heart on its sleeve, encapsulated by the quote near the end: "Design only works when it really seeks to achieve something for humanity." I'm a fan of documentaries about creative people doing creative things, making the world better and more interesting. No doubt, this film checks that box.
I wasn't too familiar with Dieter Rams, but then, of course, I was, having seen his aesthetic throughout a world of products, including many in the home office where I'm writing this. It's one of those "you can't unsee it" situations — after watching, you'll pick out his influence everywhere.
The vintage transistor radio — with its prominent touch dial — as the precursor of the iPod really is something to behold. I also enjoyed the scene in the design museum, where Dieter delivers equal parts confusion and admiration for the design choices of his contemporaries. The highlight, though, is the section in the middle explaining Rams' 10 Principles of Good Design. It's a beautiful sequence, both in how it's directed as well as in the expression of the overall philosophy itself. Inspirational stuff, no matter your practice — you don't have to be in commercial product design to draw from this well.
Oh, and yes — Brian Eno contributed the soundtrack. The music is lovely and fits perfectly with the visuals it accompanies. Eno pulled just the right selections from his 6790 options.
Rams is streaming on Kanopy in the US. Check here to see where it's available in your country.
❋-❋-❋-❋-❋-❋-❋-❋
Today the wind outside is roaring (a common occurrence here at the lakeside office), and the sound is merging seamlessly with those found on David Newlyn's new album, Tapes and Ghosts. The UK-based producer has released a healthy number of musical pieces over the past decade-plus and commandeers the cult-status CD and tape imprint Cathedral Transmissions. Newlyn's sound on Tapes and Ghosts is an earthy flavor of ambient, at times resembling the Eno-y vintage of floaty music, as on "Surfacing", where pianos meet string pads on the edge of discordance. "Sunset" follows suit, with a gentle guitar lightly overtaken by shimmering synths once daylight gives way to the spectral. There are hints of nature and memory through the titles of these pieces and others like "Radiance" and "Ceremony." The music conveys these hints, too, often twinkling while pulling at something inner and emotional. The ghosts really come out on "Years", featuring, as the liner notes reveal, an "unknown voice" from "a bought charity shop cassette." This muffled spirit-speech accompanies Newlyn's sheets of overlapping strings and melodic snatches. The effect is lonely and heartfelt and, coupled with the gusts outside my window, feels like wandering far from home.
David Newlyn's Tapes and Ghosts is available now on the prolific ambient/dream-pop label Somewherecold Records.