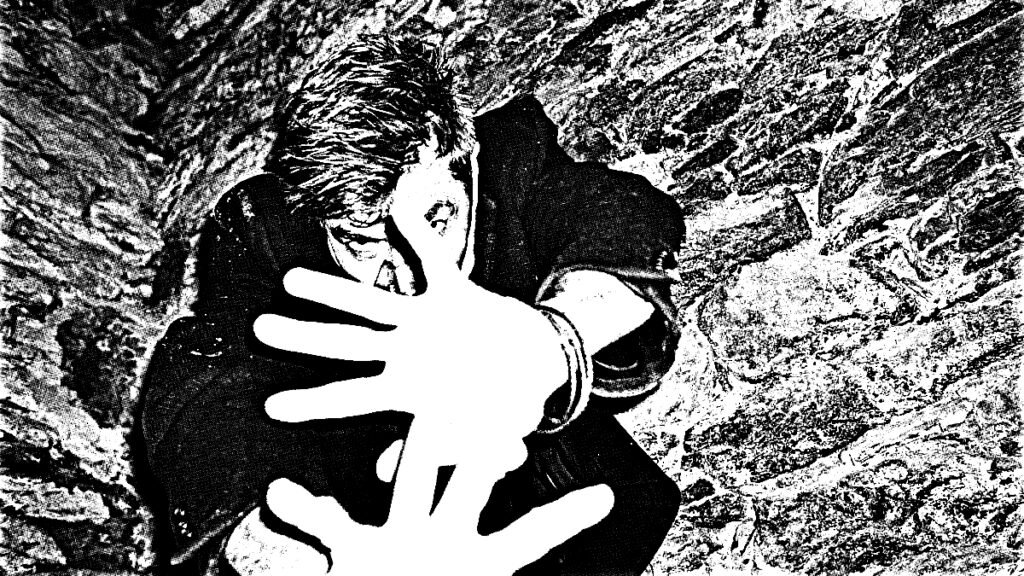 Piecemeal improvisations, disconnected by not only time and place but also mortality, take residence in the three-way collaboration, Breath Versus Beats. Swiss sound explorer Simon Berz launched the project by laying down a quintet of spacey drum and percussion pieces at Mariny Studios in New Orleans. Months later, Simon had an onstage encounter with Toshinori Kondo, the Japanese electric trumpeter known for his work with John Zorn, Herbie Hancock, DJ Krush, and Bill Laswell's band Praxis. As Simon relates, "[Kondo] was standing on stage and tapped me on the shoulder. I saw this guy for the first time in my life, and the first word he said to me was, "'Recording.'"
Fast forward to the pair taking the unedited Mariny sessions to Kondo's studio in Tokyo, where he lovingly blanketed his distinctive trumpet excursions over the top. Unfortunately, sometime later, Kondo passed away at the much-too-soon age of 71. The five tracks remained unfinished — the two musicians had stopped short, feeling the addition of a low-end instrument was a necessity — until Bill Laswell entered the picture. As a long-time collaborator and friend of Kondo's, Bill enthusiastically provided the missing puzzle pieces with his rumbling bass guitar and deft mixing ear. Breath Versus Beats was both born and reborn.
The song's first four titles conjure the elements — "Water," "Earth," "Air," and "Fire" — while the fifth evokes their absence in "Emptiness." Simon is a sound artist who often works with raw materials like rocks and trash and describes his process as coming from "the geological world." Thus, it's not surprising that natural elements provide sonic inspiration, but the tonal palettes that separate the songs, while distinct, are only discernibly connected to their titles by subtle interpretation. "Water" does flow alongside the gentle ride of Simon's drum pattern, eventually meeting turbulent rapids once Kondo's trumpet takes on the role of an overdriven electric guitar. And "Earth" certainly imagines a dirt-clad crew digging downward, Simon's drums taking on a quick but soil-like plod while Bill's bass flops around cooly in the mud.
It's apparent after repeated listens that Breath Versus Beats is actually about three elements: Simon, Kondo, and Bill. The contributions of each are individual in the space occupied within the music's territory, as well as how their instruments define the works' collective whole. That each track resulted from three different improvisations recorded at different places and times is an amazing realization. There's a palpable togetherness and organic color throughout Breath Versus Beats, owing to this trio of remarkable musicians who have spent their creative lives mining unconventional techniques. "Emptiness" is the best expression of this musical solidarity, blending the participants' contributions into a gorgeous fourth-world soundscape. The performances feel restrained but in an artful way that respects the others' parts before rising to a majestic hue. It's as if this album is saying the elements found in nature feel separate, but they work best when they come together.
Simon Berz recently joined Lawrence Peryer for an extended discussion about Breath Versus Beats, the experimental jazz scene in New Orleans, and creating audio art from rubbish and found objects. It's an excellent conversation — you can listen to it in the audio player below, on the episode's web page, or in your favorite podcast player. Below the fold is an excerpt from this chat (edited for clarity) where Simon talks about the possibility of creating a symphony from scanning the barcodes of store-bought vegetables.
❋-❋-❋-❋-❋-❋-❋-❋
Lawrence Peryer: One of my favorite credits on the album is "everyday objects." Can you talk about that and the notion that any object might unleash a sonic territory for you?
Simon Berz: I can give you an example. I was on holiday 14 years ago in the French Alps. I was on my mountain bike and cycling home. Suddenly, there was a stone field under my bicycle. It sounded like Steve Reich! So I stopped, fascinated by these 220 million-year-old slide stones. I picked up 30 kilos of stones and put them in my backpack, took them to Switzerland, and started to experiment. I made a sound installation called Drop.
The thing is to be alert in every moment of how things sound. You can dig into the material like you're looking through a microscope. There are certain techniques where you take an object someone dumped, you try to play on it, and it makes crazy sounds. It happens!
The one big inspiration was Nicolas Collins from Chicago. He wrote this wonderful book about DIY electronics, Handmade Electronic Music. It's a bible of self-made electronics. He showed me simple stuff like a loudspeaker that works with a nine-volt battery and two paper clamps. I just played in his workshop one day, just with paper clamped to a loudspeaker, and made feedback. And I realized, "Wow, electronics are so haptically interesting." That leads me to a lot of different materials with microphones with single coils. You can make thousands of sounds with just a microphone, and you can use anything as a drum tool. I can uplift or upgrade the trash material to great instruments.
I did this project with Kaspar König called 10X10=>11 in Berlin. We were invited by a gallerist who told us to do an exhibition there. I told him it's difficult because I use my instruments for my shows. I cannot put them in a museum or a gallery. But we said, "Let us be the exhibition, just the presence of two sound artists in the gallery."
On the first day, we started building instruments out of the environmental trash. We let people in Berlin know: bring us your stuff you don't use anymore but you think can be something that sounds good. It was so funny what the people brought us, and we started to build up in the gallery, making crazy stuff. In the evening, we started to play these innovations, and people showed up — composers, crazy improvisers — and it was getting really interesting. And that helped us bring the project to Cabaret Voltaire in Zürich.
It was very interesting to analyze the trash from people in Zürich. For example, there was a pharmacy next door, and we asked them, "Do you have trash? We want to build instruments." And they said, "No, we recycled everything yesterday." Okay. Then Switzerland is very good at recycling. The next day, a gallery manager brought us a new scanner that originally cost 500 euros. She told us, "Yeah, we cannot use it. We have another system. We don't know what to do with it. Use it." It was brand new in the package and cost 500 euros.
And so we hacked this new model. It was very funny because I discovered I can make music with barcodes. We went to the grocery store and weighed potatoes — two grams of potatoes, five grams of potatoes, five kilos of potatoes. Each time, there's a new barcode. And we put that on a notation score, and I could play five grams of potatoes, three kilos of potatoes, and so on. And it worked! I thought, "Wow, that would be very cool to have a symphony orchestra playing just vegetables."
→ Breath Versus Beats is available now from Everest Records and found on Bandcamp and those streaming places.