My conversation with Belgian musician Pieter-Jan Van Assche began with a correction. I misidentified his main instrument as a cello when the truth is it's a symphonic double bass. That's an important distinction. As performed solo in Pieter-Jan's Innerwoud project, the double bass is the largest and deepest-toned string instrument in an orchestra. Outside of an orchestral context, you'll also find the double bass in the hands of bassists in jazz, retro country, and rockabilly genres, commonly referred to as 'stand-up bass.' As Innerwoud, Pieter-Jan's approach draws more from the symphonic side, reflecting his lengthy background with the instrument in that context. But he also takes it into unexplored territories through a minimal but striking application of effects pedals, production techniques, and an avant-gardist mindset.
Innerwoud's latest and second album, Furie, shows the possibilities of an instrument considered limited at first glance. Predictably, the lower-end frequencies dominate. But there are also unexpected layers that resonate in the upper range, as well as percussion from the body of the double bass and an affecting variety of dynamics. There's a danger that all these bass notes would result in sonic muddiness, but the attentive direction of Pieter-Jan and the engineering skills of Tim De Gieter (from the band Amenra) make Furie sound spacious and detailed.
"Raseri," Furie's first track, is a 14-minute showcase for what Pieter-Jan sets out to accomplish with Innerwoud. Many of the double bass's tonal possibilities are present, from gentle plucks to forceful scrapes and from mournful bowing to some of the higher notes available to the instrument. It's tempting, especially when dealing with the low end of the aural spectrum, to focus on an inherent feeling of melancholy. But Pieter-Jan notes that even though "Raseri" and the album as a whole reflect fears inspired by the modern age, the listener can also hear the hope inspired by his newborn daughter. The album's title, Furie, directly references this daughter and Pieter-Jan's wish that she grows up to become a 'furious woman' in the face of the world's obstacles.
Despite the awkward start (no disrespect to the double bass!), Pieter-Jan and I had a fantastic conversation. We spoke about the creative importance of framing one's surroundings, the challenges of making art at home, how Pieter-Jan's process is like Lars von Trier's Dogme 95 games, and, in the transcribed excerpt below, why choosing to limit himself to the double bass was liberating. Listen to the full interview in the handy audio player and enjoy. (Quick note: the prolific author whose name I couldn't recall in the interview audio is Terry Pratchett. And he's not Scottish, so I made another mistake.)
❋-❋-❋-❋-❋-❋-❋-❋
MD: I was reading your press release, and it explains that you decided to only use the cello for this latest release because of its 'endless possibilities.' And I thought that was interesting because most people would see it the other way around, that you'd be limiting yourself.
PJ: First of all, it's a double bass. 
MD: I'm sorry. (slumps a bit) Yes.
PJ: No problem. But, in my opinion, it's an important difference. The strings are even longer on double bass. And, of course, the piece itself, the wooden frame … your soundbox is way bigger. It's like four cellos. You have more textures to experiment with. But it is more challenging to start with a limit, like an obstruction in my case, to use only one instrument. It is tempting to add more because I can play other instruments. Sometimes I'm like, "Hmm, this could work. I have this sound in my head that could really work to fill the hole." But instead of grabbing a guitar or a synthesizer, I look for [a similar] sound on the double bass. You have such low tones, and you can have these high-vibrating melodies, as well. It's really satisfying when the sounds that I had in mind come out of it. You have these layers, and it works like I hoped it would … then it's satisfying for me that it was just a double bass.
MD: To me, it's a constraint. You set rules for yourself in the recording of the album, But it's counterintuitive. It turns out there's a lot of freedom in constraints. Too many choices are actually restraining.
PJ: Exactly, Having this obstruction, this restraint for myself, makes me feel comfortable. I don't have to worry about other possible sounds. When I go to the studio, I'm recording with Tim De Gieter from Amenra, and he has all this gear — really nice guitars, modular synths, and the craziest effect pedals. So it'll be tempting to grab one of those and add a little layer, a little pinch of salt to the double bass. But for me, it's the closing down of options that makes me work comfortably. It's a rational thing, but you could almost compare it with Lars von Trier, who made this series of obstructions he invented for his students. 
MD: I'm familiar with that, yeah.
PJ: Exactly. And it resulted in the Dogme movement. Only free-hand camera. And then only one take or whatever. There were a lot of obstructions. I don't know them by heart anymore. 
MD: I always like "no guns." I thought that was a really good one.1The actual rule is "The film must not contain superficial action (Murders, weapons, etc. must not occur)."
PJ: Yeah, indeed. It had to be real. And there were some weird rules among them. But with me, it's less weird, and I'm not wanting to make it hard for myself. I don't really need the challenge, but it's good to limit myself. To get the maximum out of what I had planned. For example, I can only record in a studio. Most solo artists have a little home studio, and they can do a lot themselves. I have one, as well, but I almost never use it. I need the framing of a studio to work. And a lot of the music I've written happened during a soundcheck for another performance or otherwise on a stage because there was this vibrance, this lightning. And in my small room here in our house, I only do the bare necessities. I just do some technical preparations. I write some extra layers. But I usually also go into the studio the night before recording. I need these frames to work in. The studio and the stage are frames, but so is choosing only the double bass.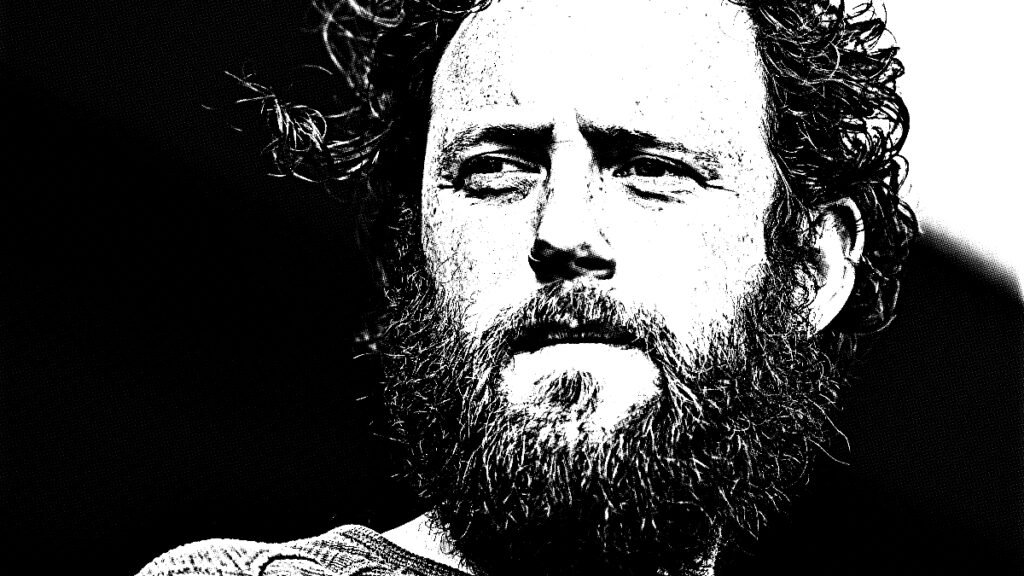 MD: That's interesting because I know a lot of musicians who, during the lockdown and working from home, have that problem. They lose a frame that they can't replicate at home. 
PJ: Exactly. I didn't make a COVID record. Furie was recorded afterward. 
MD: Well, this would be the opposite because you are going into a studio rather than doing it at home.
PJ: Yes, and when I'm at home, I'm not very productive. I'm not creative at home because it's where I live, sleep, cook, and take care of my wife and child. Music is a part of our lives, and there's always music playing here. But it's quite rare that I say to my wife, "I'm off for a couple of hours. I'm going to my music room."
MD: I think finding creativity at home is a really common problem, and not just during the lockdown. I have that problem, definitely. I have a room, the room I'm in now, and I try to only do work here with the idea that I come in this room to hopefully get in a 'work' frame of mind. But it rarely works that way. I mean, I know that I can grab a snack anytime from the refrigerator just several steps in that direction.
PJ: Exactly. I use the music room as an office as well for my other job. But now I'm doing laundry, and I can hear the machine. I read this interview with a young writer in Belgium, and she rented an apartment in the city of Brussels while she also lived in Brussels. She rented it for one year to write a novel which turned out to be quite a fine one. She traveled each day, like 20 minutes by bicycle, to the apartment. And I was so into that. I could completely understand why that worked for her. 
MD: But people are totally different. I also know of those who have no problem. A friend of mine was on a plane flight going from Bogota, Colombia, to Buenos Aires, which is a very long flight. By chance, he happened to be sitting next to the music producer BT. My friend said as soon as BT sat down in the window seat next to him, he pulled out his laptop and his headphones and was working on music from the moment the plane took off to landing. 
PJ: Impossible! I would be staring through the window for 16 hours. 
→ Innerwoud's latest album Furie is now available from Bandcamp and all the streaming places.