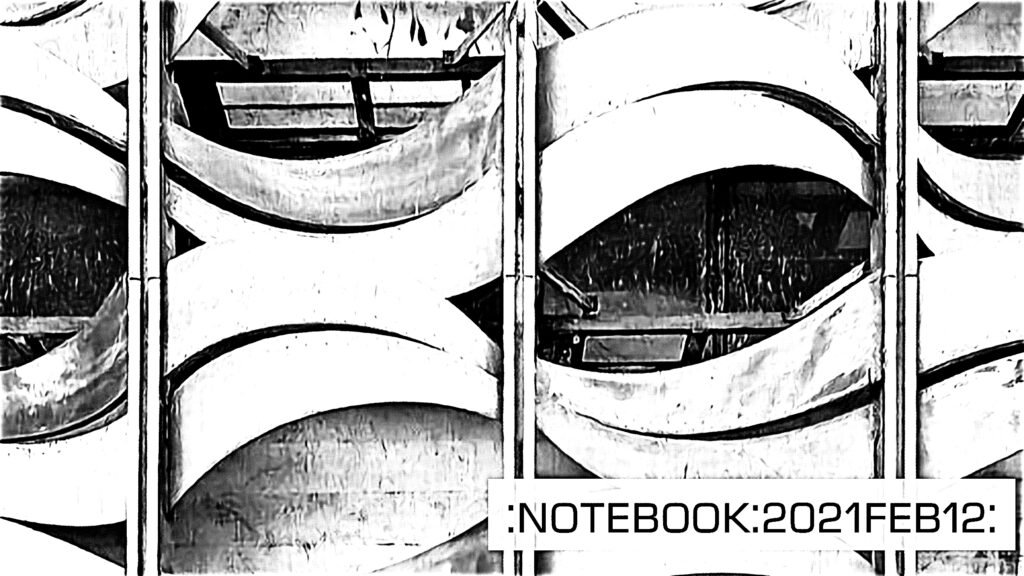 Can't Get You Out Of My Head → I'm looking forward to seeing Can't Get You Out Of My Head, the latest documentary epic from Adam Curtis. He's expanding on his favorite topic: how those in power unscrupulously maintain their positions in a world that's increasingly outside of their control. The ideas in Curtis's docs are heavy and frightening, but his style is endearing. That style includes a dizzying montage of images usually sourced from discarded video newsfeeds, big text in an Arial font, his hypnotic "as I slowly count to ten …"-like narration, and a slew of impeccable music selections.
Most likely, that music is why Can't Get You Out Of My Head is presently geo-locked and only accessible to UK viewers via BBC iPlayer. Without getting too deep in the music rights weeds, the United Kingdom has a unique set-up where much of the music registered through its collective management organizations (CMOs) is pre-cleared for synchronization on national television. In other words, if a song is available through the UK CMOs, then a BBC television program can use the music without negotiating a license — the fee is already set. This means songs can get placed in British television programs quickly and without fuss. And if you believe what Adam Curtis says in this interview, he was still choosing final songs as recently as two weeks ago. But the downside of this type of license is it's only valid for the UK — these rights don't extend to other countries, and that's why you can't see this (and most other BBC shows) on iPlayer if you're not in Ol' Blighty.1If that's the case, your new friend's initials might be VPN. 
I'm sure the producers and music supervisors are presently working on the appropriate licenses for international audiences. Clearing music for global viewing isn't quick and easy and could take months. But my money is on Can't Get You Out Of My Head appearing on Amazon Prime eventually, as that's where a number of Curtis's previous documentaries are sitting. Or, you could be a rapscallion and keep an eye on YouTube. 
In the meantime, check out this New Yorker profile on Adam Curtis. Sections of the piece describe his process, which is perplexing and fascinating. Curtis regularly watches hours of random footage on fast forward until:
When something catches Curtis's eye, he slows the film down and makes a note. "VVVVVVVVG shots—beam plays over sleeping children," Curtis wrote, of a BBC documentary about psychiatric therapies from 1970, in a viewing note that he shared with me. The number of "V" s indicates how good Curtis thinks the footage is. (I counted twenty-three "V" s before one "G.") He then organizes his impressions into broad categories: whether something helps tell the story, or illustrates an idea, or reflects broader themes about the history of the world. "It's messy," Curtis said. "But I have a very good memory."
——————
Cop Rock → Speaking of music rights and takedowns and whatnot, check out this bizarre story about a cop in Beverly Hills attempting to use Instagram's copyright protections to stop a livestreamed recording. As an activist was filming an interaction, the officer inexplicably pulls out his phone and starts loudly playing Sublime's "Santeria."
Based on what's visible in the video, [the officer] seems to be banking on Instagram's copyright algorithm detecting the music, and either ending the live stream outright or muting it. Or, even if the algorithm does not detect the song immediately, someone — for example, a disgruntled police officer—could simply wait until a user posts an archive of the live video on their page, then file a complaint with Instagram that it contains copyrighted material.
Though Instagram has strict music policies, the rules have loosened. Most music labels and publishers have deals in place with Facebook/Instagram to allow music. And clips with this music is generally okay when the "recorded audio [is not] the primary purpose of the video" (quoting Instagram).
But some songs still pose potential problems and takedowns, such as those recorded by The Beatles. And that's not lost on the Beverly Hills police force. In a separate incident, the same activist questioned an officer who pulled out his phone and treated live viewers to "In My Life."
So far, the videos are still online despite the policemen's efforts. But these strange tactics are another reminder that we've already fallen into some bizarro-tech Black Mirror timeline.
——————
Shea Betts – Enna → NYC musician/librarian Shea Betts visits us again with a dose of aural contemplation on his tranquil new album, Enna. I recently reviewed Sea / Sky, his debut release, and its overdriven, 'natural-wonder' ambient music style. While that album conveyed a windy skyline meeting rough seas, Enna captures an extended episode of pleasance and stillness. And with the cover art foliage and titles like "First Light," "Bloom," and "Sunday," one gets the feeling that spring is in the air.
The album's method resembles languid chords played on organ or harmonium, realized through warm, synthesized textures that sit somewhere between the two. Shifting movements in the mid-range are often accented with sparkling overtones (most prominently on "First Light" and "August"), barely hinting at melody but still feeling familiar and song-like.
These days I'm drawn to music that I best describe as "reassuring," something that I can put on as I sit back and clear the attic. Enna fits the bill. And the songs are relatively short — we usually expect a single track in this drone-ish style to take up a side of an LP — but the spaces left in-between songs suggest a moment to breathe and reflect. I'm not sure if this was Betts' intention and that he meant Enna as a sort of sonic balm, but its tones indeed do wonders for a restless psyche.