Kurt Rambus is the mischievous studio pseudonym of Nigel John, a longtime staple on Central Florida's underground DJ scene. Nigel is a purveyor of the unpredictable — his DJ sets veer wide alongside his musical taste and knowledge. He can fit snuggly into a theme, flawlessly programming appropriate but thoughtful music for a gallery opening, an experimental dance company, or opening slots for the likes of DJ Shadow, Kool Keith, and Bonobo. But it's most interesting when there is no event category or constraint, allowing Nigel to let loose throughout his exhaustive influences.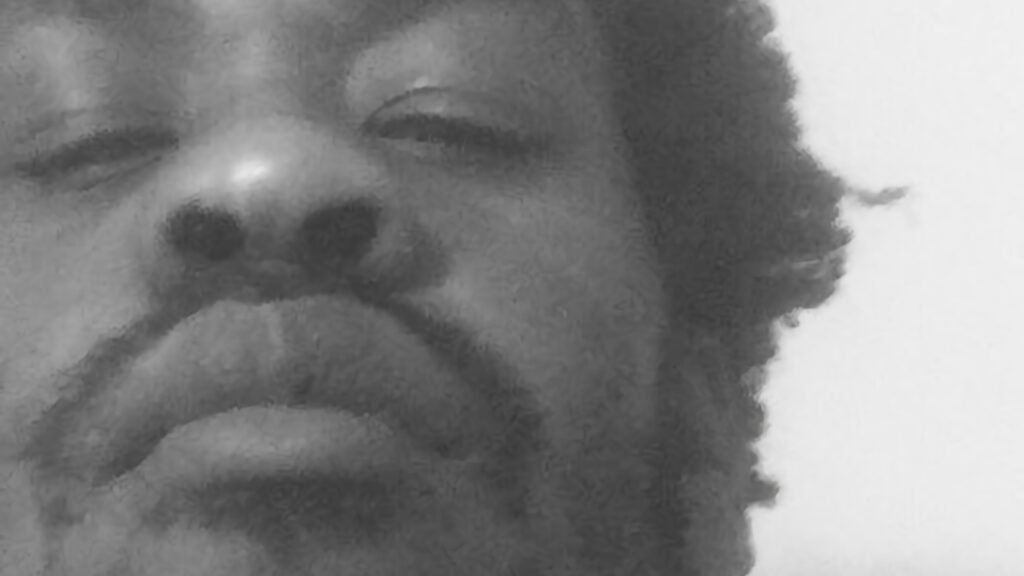 The Kurt Rambus project is like this. With no heed paid to sonic boundaries, Kurt (as we'll call Nigel in this guise) mashes up styles and glues together influences that some might find conflicting. "Genre never mattered," Kurt tells me. He then rattles off some early records from formative years: Ohio Players, KISS, Peter Tosh, Thompson Twins, King Curtis, calypso (his family's roots are Trinidadian), Run DMC, Art of Noise. John Zorn and Bill Laswell eventually found him, too.
Kurt then mentions Night Flight, the USA Network cable show that aired overnight on weekends throughout the '80s. "It made a huge impact on me." Me, too! Night Flight regularly featured films and programs like New Wave Theater, Urgh! A Music War, and early music videos from weird (for the time) labels like Some Bizarre. Speaking for myself, seeing (and hearing) these from the isolation of Central Louisiana shattered any notions of musical or artistic restraint.
The new EP from Kurt Rambus adds some other influences to the mix: "Bass music DJ mixes from my friend Professor Goat, '90s hip hop and glitch, and traditional Arabic and Andalusian music." You can hear these aural references peppered over the EP's tracks. Not as apparent are the non-musical inspirations for the project. Kurt identifies "history, political philosophy, sociopolitics. The novel Don Quixote. B-movies." And in case you suspected our current American situation plays a part, Kurt adds, "I realize another major influence is watching that silly fascist ritual of 45 tear-gassing people so he can get a photo of himself in front of a church looking stupid holding a bible."
Unsurprisingly, the music is urgent. "Hayek and His Black Friend" launches the EP at an ominous 80 beats-per-minute. Bass rhythms and dramatic strings punctuate a flurry of vocal scowls and insinuations. Serious synths appear two-and-a-half-minutes in, and then they're outta there. "Envy of Thee" sounds like Throbbing Gristle growing up in Miami, and "Entstehung" could inspire revolution from the backroom of a dubstep rave. Then there's the closing "One Salt, Too Many Swift," my personal favorite of the set. "It's inspired by my wife's background, which is Bedouin Egyptian and Spanish Gypsy," says Kurt. "I originally scrapped it before reviving it with the 'Impeach the President' breakbeat."
You may have noticed I haven't mentioned the name of Kurt Rambus's EP. I was saving it until I explained the music, the tension, and the tug-of-war of influences. The title is a curiosity that adds its own significant amount of weight. It hides and reveals the concept at the same time. Ladies and gentlemen, The Misadventures of Hayek Von Pinochet and his Men Of Action. I'll close this piece with Kurt Rambus laying it out:
The title of the EP is the name of an imaginary gothic horror flick. The main character, Hayek, is a combination of two men: Friedrich Von Hayek, a "pioneering" neoliberal economic theorist, and Augusto Pinochet, the Chilean dictator. Friedrich's economic philosophy revolved around freedom being the highest ideal. Yet he associated, supported, and consulted with Pinochet, a fascist military dictator whose regime was responsible for murdering and torturing.

I incorporated the plot of Don Quixote into this imaginary film. Alonzo Quixano reads so many books about romantic chivalry that he loses his mind. He becomes a knight, aiming to revive chivalry and serve his nation. And Hayek's claim to fame was that he believed that the only way for society to progress was for human beings to be selfish, to return to the golden age of 19th-century feudalism. These elements are combined because they're all delusional. At least, to Don Quixano's credit, his madness was in dedication to a noble cause of chivalry. Hayek was just an elitist asshole who had a very childish world view. Many others hold this view now.

The "men of action" is based on Dostoevsky's Notes from the Underground. The concept of a man, or men, who are impulsive and possessed by feelings of revenge — these men don't think about repercussions. They only act upon irrational thoughts and feelings. That's who Hayek Von P rolls with. They are all delusional barbarians.