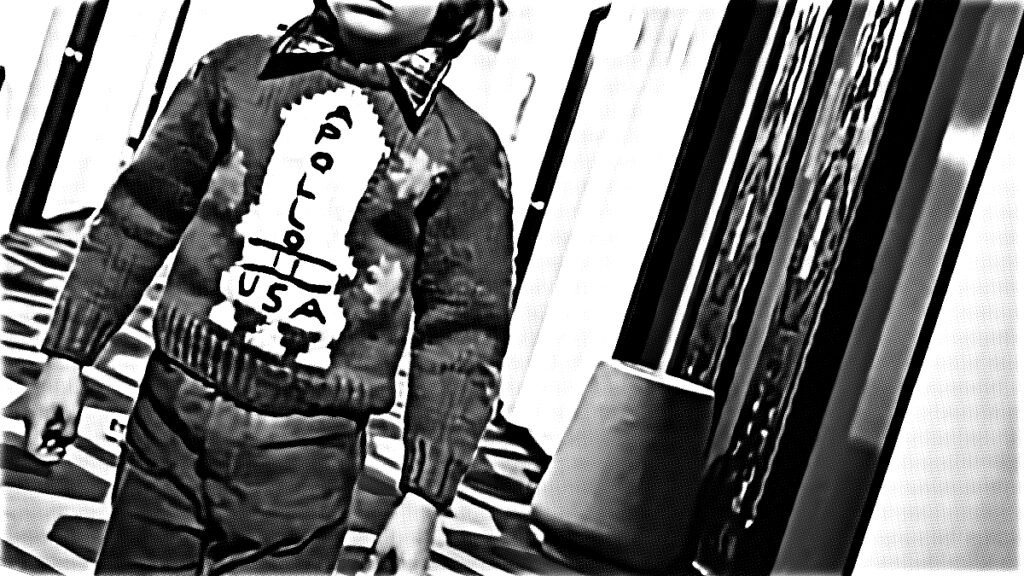 The Shining: a Visual and Cultural Haunting is an 'immersive publication' exploring Stanley Kubrick's obsessively examined masterpiece. It includes over one hundred loose-leaf 'typewritten pages' that mimic Jack's fateful manuscript in the film1related: this tweet made me giggle today. It's presently on Kickstarter, and boy is it tempting, even though I feel like this film has already been pulled apart from every angle (sometimes with ridiculous results). If you pledge at the highest level, you'll get a replica of Danny's Apollo 11 sweater, knitted to fit your size. Oh, and there's an unexpected essay by Cosey Fanni Tutti on "sound and the unfolding domestic violence within the film," which I'd love to read someday.
❋-❋-❋-❋-❋-❋-❋-❋
"Story of the Century" by Ty Segall is a drum-tastic interlude from the soundtrack to the documentary Whirlybird (I've seen it, and it's good). The massive drum break in the middle sounds a lot like the one in the middle of my own "141 Revenge Street," though mine is lifted + sampled from something I honestly can't think of right now. Segall's break is probably lifted from the same source as well — if you consider having a living-and-breathing drummer replicate a drum break as 'lifting' in the borrowing/thieving sense. The full album is out tomorrow and it'll be a lot of fun if this advance track is any indication.
❋-❋-❋-❋-❋-❋-❋-❋
I'm also enamored with Al Chem's second release for the long-respected Compost label. The Upanishads EP stands out in a sea of dance music promos from the usual suspects as Al Chem's inspiration arises from electro-acoustic experimentation. The tempos are house music-friendly but, barring some predictable DJ mixing a kick drum underneath, there's no prominent rhythmic backbone. Instead, the tunes are percussive and often of the tuned, metallic breed of banging, resembling a highly restrained Einstürzende Neubauten. And that's meant as a compliment! As on "Moksha," the ting'ed notes are kalimba or kora-like, creating buzzing arpeggiations — possibly synthesized, possibly organic, it doesn't matter. My pick is the subtly ominous "Advaita," a cut that abandons melody for syncopated layers that resonate to create a perceived drone underneath. And "Vedanta" closes things out on a sunny note, full of delightful, ringing complexity that resembles Laraaji more than a tad. I bet there's the temptation to release a club-primed remix pack soon, but I hope that move is resisted — I dig these four cuts just the way they are.