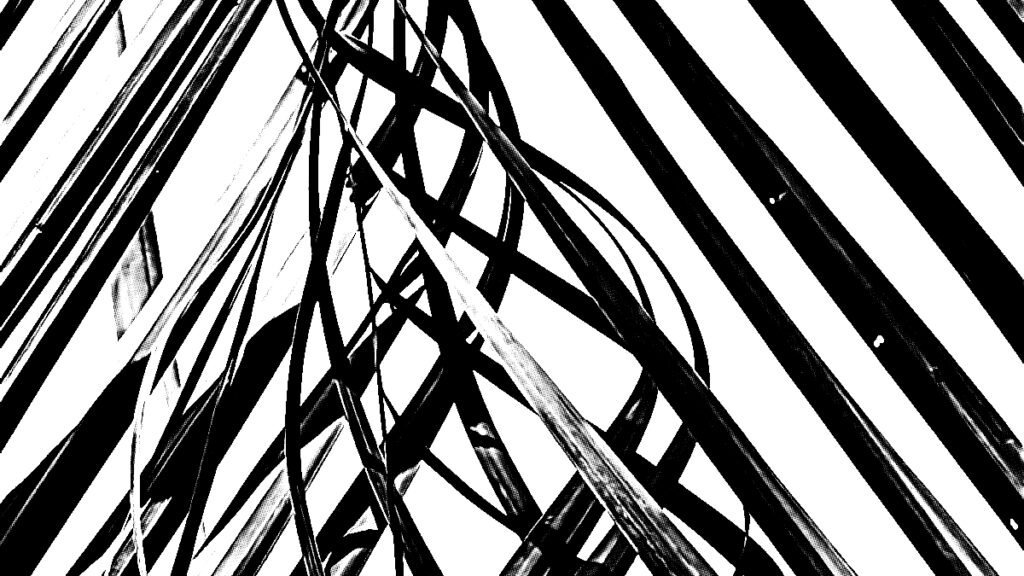 Somehow we've made it to 2023, a special moment for those who believe in the 23 enigma. I'm a 3/23 baby, so I probably should believe it more than I do, especially as someone who once dove hard into the lore of William Burroughs and Robert Anton Wilson. Now I'm pretty sure it's all confirmation bias. But there are other reasons to look forward to 2023, as well as reasons to dread a new year with caution. To help hedge my bets, I'm focusing on three personal highlights of 2022 as I hope they'll set the pace for the year ahead:
Cooking. Way back in 2021, the hot peppers growing in Caroline's vegetable garden inspired me. I learned how to make hot sauces, starting simple but then graduating to exotica. For example, the ghost pepper pineapple-pear hot sauce was the biggest hit, like nothing I've ever tasted. After months of assorted hot sauce concoctions — including some I came up with on my own — I realized that I was now essentially cooking. I've always wanted to confidently learn my way around a kitchen but never thought I could. It turns out hot sauces are a gateway drug to cooking! So, last year I embraced my inner chef, learning to cook all sorts of tasty vegan dishes. I'm getting good at it, too. Now I'm at the strange point where I've filled my YouTube history with cooking tutorials, the only gifts I'll take are things like fancy olive oils, and Paprika has become my most used app. Needless to say, Caroline is thrilled with this development. My biggest triumph of 2022, across all categories, is probably the time I made a vegan version of palak paneer from scratch.
Interviewing. I edit podcasts, and one of those is the exceptional Spotlight On interview show. Over time as the editor, I've noticed how much the host, Lawrence (LP), has progressed as an interviewer. He listens, shows genuine interest in his subjects, and is empathetic enough to understand where to pull back or move forward in the rapport of the conversation. This observation inspired me to try my hand at interviewing following LP's technique (which I know he'll argue is not an intentional technique) as a guide. So I started a blog series of conversations with music-makers and artistic types, focusing on process, inspiration, and the creative path. It's gone great. I'm surprised at how much I enjoyed doing this series, and, listening back, I feel like I ended up doing okay as the interviewer. Thanks, LP! Please have a listen to 2022's conversations with More Ghost Than Man, Elijah Knutsen, San Mateo, Jogging House, Innerwoud, Greg Davis, and Ströme. This series will continue into 2023 with more exciting people and insights into what it means to create art.
Social Media. Regular visitors to this 8sided lair know of my "complicated relationship with social media." As someone who once used 'zines to "find the others," interacting with niche pockets of like-minded weirdos on the internet always had an appeal. At one time, these folks were on Friendster, then on MySpace, and eventually ended up on Facebook and Twitter. I gave up on anything owned by the recently rechristened Meta a while back but persevered on Twitter with ebbing and flowing frequency. Now, I don't want to revisit the changes at Twitter (you know), but near the end of October, I finally decided to give that platform the heave-ho. I still desired an outlet — posting on Twitter was actually a good way to test out thoughts that may end up as blog posts — and a place to meet those others. So, with hesitation, I signed up for Mastodon. I say 'hesitation' because we've all heard how difficult it is to sign up, how it's so complicated, and that there are a bunch of freaks on there who yell at you when you don't put a content warning on your lunch photo. It took me about an hour on Mastodon to learn that none of that is true — quite the opposite, really. And it then took about 24 hours to find plenty of cool 'others,' lots of like-minded weirdos, and a community of friendly people who engage with enthusiasm. I'm also experiencing true decentralization for the first time (this ain't no Web3 snake oil), and I now realize I was missing out on a major component of the Punk Rock Dream. For the first time in maybe a decade, I'm excited about being on social media. As Mr. Byrne once crooned, "I guess that this must be the place."