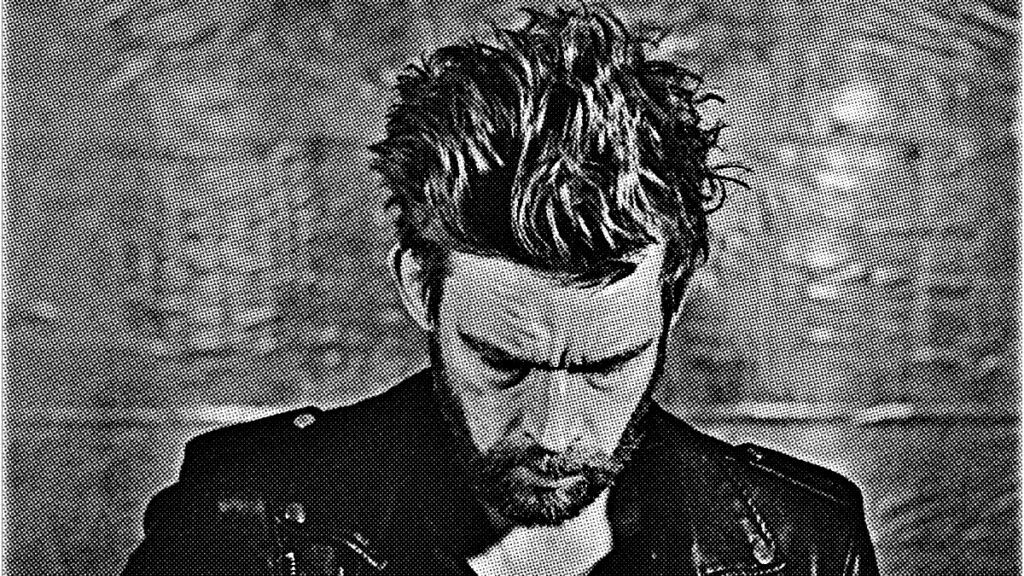 Terry Grant is a painter, a filmmaker, a guitarist, a tinkerer, a voice-over actor, and who knows what else. He's also More Ghost Than Man, producing music on the knife's edge of dystopia, meaning his songs seem like they were recorded a few minutes into the future. It's the sound of NOW while paradoxically vibing out a step or two ahead of the present time. And the path foretold through Terry's music — and nearly all his work, really — is a dark one, wrapped in inescapable surveillance, technological near-collapse, societal ennui, and lots of shiny, black wires. Yet, despite this potential downer, remember that the act of such creative ambition is inherently optimistic. After all, the artist must assume someone will be around to process and perhaps enjoy all the work. That's part of the spark that keeps Terry rolling, even though it's not necessarily a light at the end of the tunnel.
The Worlds We Made There is the latest long-player from More Ghost Than Man, initially recorded just before COVID-times. The pandemic and its ensuing uncertainty, along with deadly tornados and a strange Christmas Day explosion in Terry's home base of Nashville, forced the producer to rethink his album. Thus the final result may be darker, angrier, and dense with complaints — I'm sure Terry will tell you it is — but the songs are eerily euphoric. It's not quite catharsis, but a sort of hesitant reassurance bubbles underneath. Terry's vocals, especially on "Demons For The Void" and "A Penny Sitter,"can't help their warm invitation. And the album begins with a 'mission control' countdown that initially accompanied a rocket launch. That's obvious, but my interpretation is it's counting us to the end of what came before and to the dividing line that sits just before the next age. For better or worse, right?
The newest More Ghost Than Man single reveals a colorful trip of a video for that countdown song and the unreleased b-side "Christianblood." On the heels of that, I (virtually) sat down with Terry for a deep chat. We talked about our creative processes and how we philosophically approach making albums. Terry also describes how he grabs the spark I alluded to above and why images significantly influence his audio experiments.
I've transcribed a highlight from our conversation, and you can listen to the whole 25-minute chat in the handy audio player. Enjoy.
❋-❋-❋-❋-❋-❋-❋-❋
MD: Have you seen After Yang yet?
TG: No. I'm dying to, though.
MD: There's some great world-building. One thing that's done in the movie, which I love, is there's a lot of stuff happening that's not explained. For example, the cars. There are a lot of scenes inside cars. You don't see the actual car, like in the movie Her where you don't see any cars because they don't want to imagine what a car will look like in the future and be wrong.
But inside the cars, there are plants and moss. It's not very explicit — I missed it at first. It's like, what is that doing there? And it's never explained. And then you start noticing other things like there's a lot of greenery everywhere,
This world they live in maybe had an ecological disaster and they're trying to move back to this greener world. And it's little things like that which are left unexplained. That's one of my favorite things — when any form of art does that, where there's context beyond the obvious.
So, sometimes when I'm working on songs, I like to come up with a concept in almost a pretentious way. Like it's a concept album and this is what all these songs are about as a whole. But the difference between me and, say, Yes is I don't tell anyone the concept. It's for me only to know. The concept serves only as a thread that ties it all together. Do you do anything like that?
TG: If anything, I might have my own set of emotional goals at the outset if I know I'm going to sit down and make a record, as opposed to just making music. I don't think I've ever made an album where I just record twelve songs and then I'm like, "Oops, I guess I have a record."
I basically sit down and say, "Okay, I'm embarking on an album-oriented project." It's like the Hobbit trying to get back to the mountain and throw the ring in the fire. But for me, I think as complicated as it ever gets I have a set of emotional goals that I'm looking for.
For example, here's how I'm feeling about the world around me. Right. I'm a little angrier than I was last time I did this. Everything is basically like a touchstone in relation to where I was the last time I put a pin on the map in that respect, compared to the last album. I'm a little angrier and frustrated, maybe a little colder about this, maybe a little warmer towards this. And so I think the music does reflect that in the end. And the album should reflect that if I have been honest with myself all the way through the process, But while making it, I try not to worry about it too much.
I think as long as you're honest with yourself from the beginning to the end, all the shit in the middle works itself out. But in terms of an overall concept, I don't know that I've done that yet. Although now that you mention that I might try it because I am a big fan of not spelling things out for people and letting them bring their own interpretation to the table.
I mean, not only does art not belong to the artists, but I don't know that it even really counts as art until someone has looked at it and says, "This is what I think this is." That's the moment where it actually becomes art because that's the moment where it becomes useful.
MD: There are two things that art needs: intention and reaction. I don't think you can have art without either of those.
TG: And the process of creating is the only part that ever really belongs to us. I've been trying to learn to find the majority of my enjoyment of creating art in the process and not from the final result. And then be willing to accept whatever the reaction is because I can't control that part.
So try to get your purpose and your happiness out of it from purely the creation of it. And then at some point, just let it off into the world where it becomes everybody's.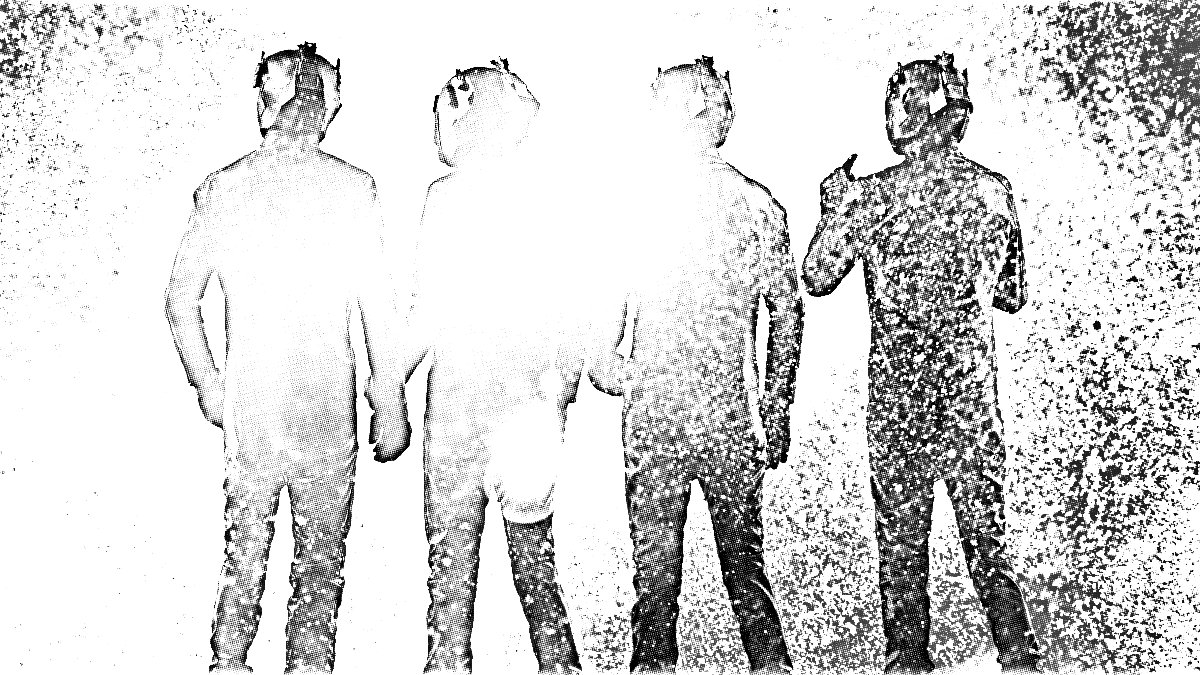 MD: I guess the reason why got on a tangent about hidden threads is that your album [The Worlds We Made There], especially after sequencing it, does sound like world-building.
There's something about it when listening to it as a full album from song to song. One can kind of imagine the world this album is taking place in rather than imagining different tiny worlds where each individual song is taking place.
TG: The whole thing, like when you're making an album, when you're in the process of it, it's like this fever dream. Once you snap out of it, you have a hard time remembering what it was like to be inside the process.
That headspace while making it — you have to channel some other version of yourself or some other energy during the process of making an album. And so it's hard to think back to what I was really going through emotionally, or analytically when I was making [The Worlds We Made There]. I suppose there is always an element of world-building — you're trying to tell a cohesive story. Right. An album should be more than just a collection of songs.
MD: But I do think you can get bogged down if you have the mindset of, "I'm recording an album and the album has to be this." I agree with a strategy of just recording songs and the songs that belong together will find each other. Keep recording until you have those songs. Choose the songs that come together as a concept.
Returning to what you were saying about your music reflecting how you're feeling at the time or the goings-on in the world, I almost feel like that's a thread that's even invisible to you. And a lot of the time it does create something cohesive. This is why we have a Prince vault. He was obsessed with this.
TG: I don't know about you, but every time I cut a record, if it ends up with 12 songs on the album, that means I had 30 ideas in the demo stage. And then I probably had 20 almost finished songs three-fourths of the way through. Eventually, I choose the 12 that are the most cohesive together when everything's 75% or 80% done. It's fully formed enough that you can say, okay, I've got an idea what this is going to be like when it's finished, That's how I get 12 finished songs. I started with 30 and whittled it down. And so I can absolutely see how someone is obsessive about that as Prince would have endless days' worth of music hiding out somewhere because I would like to think he probably worked that way, too.
MD: I remember reading an interview with Prince's engineer Susan Rogers where she said he'd record a song and she would just be like, "This is the best song you've ever written." And then he'd be like, "Nope, not going on the album." He knows it doesn't fit. And that's how these songs appear out of the vault that are amazing. Why did he never release this? It was just because he was obsessed with songs that went together, that fit together.
TG: It honestly has nothing to do with the quality of the idea or how well the production clicked. It's just if, for whatever reason, you knew that the song was the odd man out, It's just like when I went back and found "Christianblood" which came out on the single last month. I cut that song not because I didn't like it, but because it was already too similar to a couple of the things that I knew I wanted to have on the album. Putting that on there, too, would have been like three shades of gray when I only needed the two that were already there. And so I had to set aside.
It's not like I'm saying I'm going to cut the head off the chicken and it's going to bleed out. I'm just setting it aside for a little while and maybe I'll come back to it later and everything will be fine. And it may be even in a different context. And at that point, the only thing that's really changed is me or what I'm feeling in my approach. So what I was doing when I made that song, you can see something in a whole different light, even though nothing literally has changed about that piece of work.
→ Be sure to explore More Ghost Than Man's discography on Bandcamp.