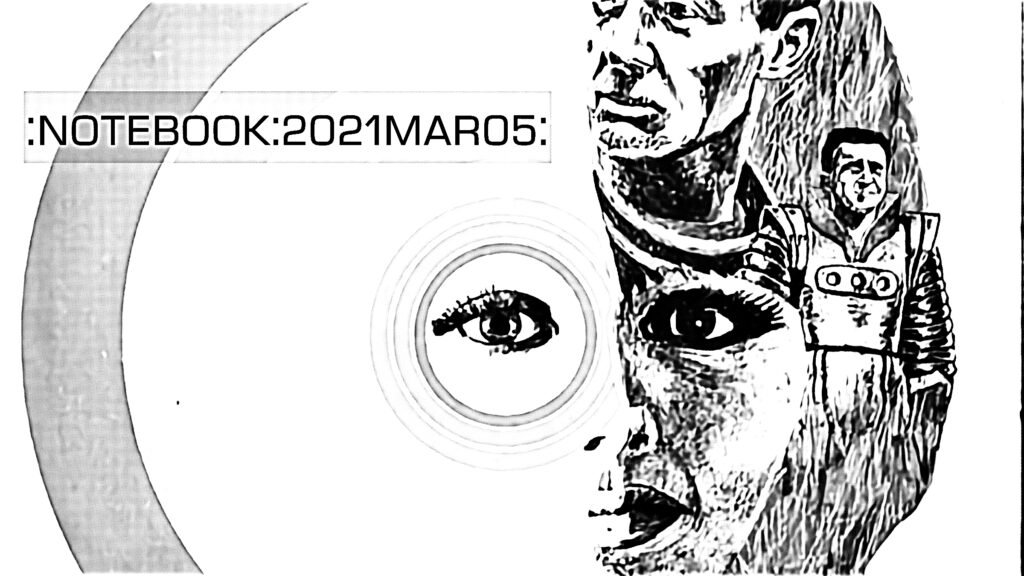 Steve Cobby – I've Loved You All My Life → Maybe there's a lockdown stimulus to Steve Cobby's prolificness — he's released two previous albums since the pandemic's start, as well as a single and a murmur or two from his old outfit, Fila Brazillia. But Steve has always brimmed with musical output, a career-long series of textured and melodic songs with intricacies that belie their frequency. 
If there is a stuck-at-home influence on his latest album, the warmly titled I've Loved You All My Life, it's in the sense of longing for sightseeing. The cover depicts a green, lush, but enclosed location — the starry sky is our escape hatch. And the music seems to travel, not explicitly quoting worldly influences but hinting at them as if remembering what it was like to be a tourist. "Kintsugi" comes closest, resembling a sort of Polynesian jazz fusion with tuned percussion, soaring flute-like lines, and thick four-fingered chords. Someone's whistling away in the background, like an overzealous member of Martin Denny's band. There are many other sonic vacations on the agenda — "Plutus Maximus" feels like a night-time stroll through a pleasantly unfamiliar town, and "Keeping Ourselves Together" could soundtrack a tranquil cabana session, fruity drink in hand. And the album closes with "Mise En Abyme," a wistful duet of harmonica and piano that might signal the recognition of memory, that the things we miss the most live on inside our heads.
I've Loved You All My Life is a joy to listen to and, yes, reassuring. This album might be my favorite of Steve's work out of all of his recent (all worthy) options. And, if you're into vinyl, act fast — the Bandcamp campaign to get the album on vinyl ends in a week (Steve's already met his goal, but this is still the only way you'll get to nab the wax).
——————
Tomaga – Intimate Intensity → It's never too late to discover a great band. Sad circumstances may make it seem otherwise, as in the case of Tomaga. Somehow this London duo was off my radar despite first appearing in 2013. I happened across their 2019 album Extended Play 1 a few months ago, and from the first track, "Bluest," I was immediately roped in. Tomaga's sound is textured and intricate, with jazzy post-punk drums, flashes of discordance, and in-studio arrangements hinting at a modernized This Heat. That's when I learned the bittersweet moment of my discovery — looking up Tomaga online, I saw that 1/2 of the band, Tom Relleen, had just died of stomach cancer.
Tomaga's other half, drummer and percussionist Valentina Magaletti, announced last month that the band completed a new album before Relleen's passing. Intimate Intensity is due on March 26 and, judging from the four advance tracks streaming on Bandcamp, this is an early contender for 'album of 2021.' The title track is especially potent, carrying forward all the elements that drew me into "Bluest." The drums, accompanied by pingy percussion, play at a meter just out of grasp; a muted bass carries a wisp of melody; warm, melancholic strings embrace this sonic space. This is the final sound of Tomaga (as it's the last song on the album), and it's weighty and intensely moving.
Floating Points collaborated with Marta Salogni on a gorgeous, plaintive 'reinterpretation' of "Intimate Intensity," released last week. It's a benefit for The Free Youth Orchestra, a charity set up in Tom Relleen's name. Amazing stuff.
Side note: I recently wrote about my love for an EP by Holy Tongue, and I now see that Valentina Magaletti is also a member of that project.
——————
Abel Ray – "Last Exit To Transkei" → I don't listen to much house music anymore (which I suppose is funny from someone once kinda known as a house DJ). At one time, the genre sounded like the future but now, to me, a lot of it sounds stuck in the past. So it's exciting when I run across something house-adjacent that's nudging the genre forward an inch or two. 
Abel Ray is an electronic music-maker hailing from Morocco, and "Last Exit To Transkei" is a track from his forthcoming Labyrinth EP. The cut draws upon the same pool as My Life in a Bush of Ghosts and similar fourth world experiments — a stew of cultural music and references stirred and poured over a rhythmic backbone. At times dubby and spacious, "Last Exit To Transkei" reveals its layers over ten engrossing minutes. Flutes, chants, hand percussion, and restrained synthesizers may sound like nothing new, but seamlessly meshed, they signal where things will go. This is music that blurs genre and location, the four-on-the-floor beat as a map guiding the listener through the territory.