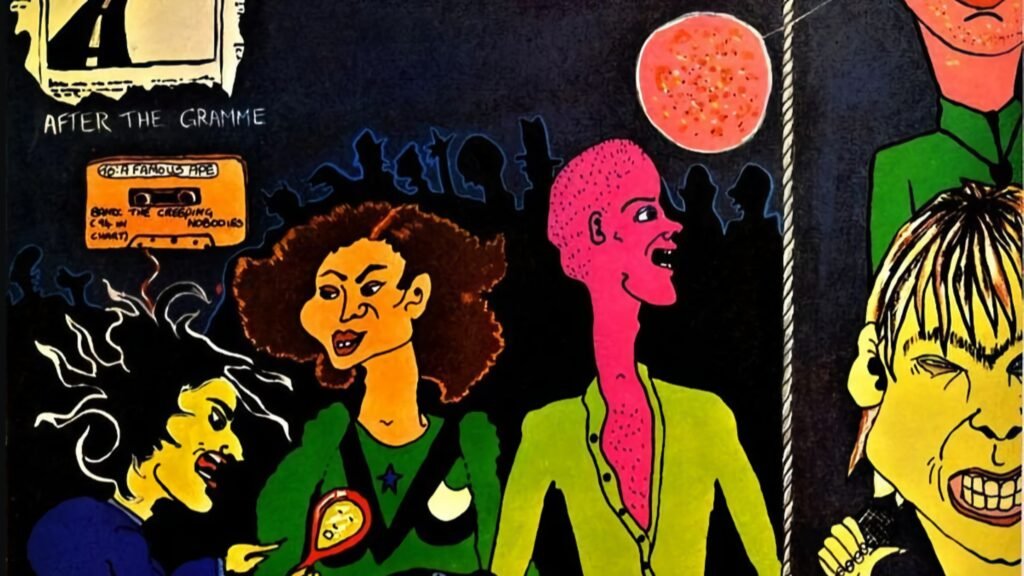 Bandcamp's Live Stream Platform → After some September trial runs with live online concerts from Mary Lattimore, Matmos, and Sarah Davachi, Bandcamp has announced a public launch of its live stream platform. This live stream feature is built from the foundation of a retail music site instead of a video networking tool adapted for music performance. And because the backend is Bandcamp — and pretty much every band has a Bandcamp presence — there's a much lower barrier to entry than something like Dice. 
Livestreams will incorporate many of Bandcamp's existing tools, such as fan messaging and merch sales. An added feature is a live chat window, which includes notifications when fans buy merch items. Bands can sell tickets to their live stream concerts, with Bandcamp taking 10% of the revenue (and no Ticketmaster-ish hidden fees). Until the first of April 2021, Bandcamp will waive this fee. 
I find the announcement exciting. It's, at the same time, a natural next-step for Bandcamp and an outside-of-the-box move. All bets are on this live stream platform being a big hit, positioning Bandcamp as a contender in this field once the pandemic subsides. Live stream concerts aren't going anywhere, folks. 
I'd love to see Bandcamp continue developing the platform to add things like geofencing, which would allow bands to do virtual 'tours.' And maybe an option to chain bands together under a single ticket for festivals and opening slots. I also want to see the bands step things up — to use this in surprising and unusual ways, rather than simply livestreaming some musicians playing in a living room. 
——————
The Fall in 1980 → The beginning of this article on The Quietus posits that your favorite album by The Fall is the first one you've heard. They've got a kazillion albums, so I can see how difficult it is to choose a favorite objectively. The first one I heard was This Nation's Saving Grace, rescued from a cut-out bin while I was in college. Yeah, it's my favorite. But, man, I do like a lot of other Fall albums, too.
Angus Batey, the writer of this Quietus piece, is fascinated by Fall singer Mark E. Smith's lyrics. I'd say that's the case with all listeners of this often challenging band. But Batey alludes to connections and references I hadn't realized, portraying Smith's oeuvre as a self-contained musical wiki of sorts. The Fall exercised intricate and interconnected world-building through the band's presentation, lyrics, and identifiable sound. What's remarkable is that Smith latched on to this, nearly formed, at such a young age. Early Fall was more ramshackle, but it's still The Fall we recognize years later. The essential bits were always in place.
Here's Batey on the wiki-nature of Smith's wordplay:
Where to begin? And at what point would you believe you'd finished figuring out what the hell was going on? Perhaps it's better not to start, and just delight in how [Mark E.] Smith uses his brilliant band like a stage conjuror uses the cape and top hat – as a diversion and a distraction, cloaking the deception. It's little wonder contemporary critics baffled by Grotesque thought Smith was hiding something. In many ways they were right. […] Anyone trying to critique and catalogue and contextualise this stuff as it came out was doomed to fail. It's too deep, too densely packed, too rich in allusion and scope and too well-read and learned in its reference points, even in an era with so much more information so easily locatable as is the case in 21st-century internet-enabled present. Back in 1980, nobody really had a chance.
If you're not familiar with The Fall, then I'm not sure if this article will pique your curiosity or drive you away. But The Fall were that kind of band, really. If it's curiosity, then I'd start with This Nation's Saving Grace — though, as it's my first Fall album, I'm biased.
——————
Steve Jansen – "The Extinct Suite" (video) → I randomly happened across this video for a song by Steve Jansen, ex-Japan drummer and otherwise storied musician and producer. The tune hails from 2017's ambient solo album of the same name. "The Extinct Suite" — the only track on the album — is 56-minutes long, but we are treated to a nearly 5-minute excerpt for the video. This video is remarkable, created by German photographer and animator Anna Malina. Her Tumblr blog shows some of the original prints and their assembly for this dark, visual feast. I was intensely into photography while in college — my second nostalgic college reference in this post — but got bored after a few years. If I had the vision to stretch the medium's possibilities as Malina does, I bet I would have kept at it.