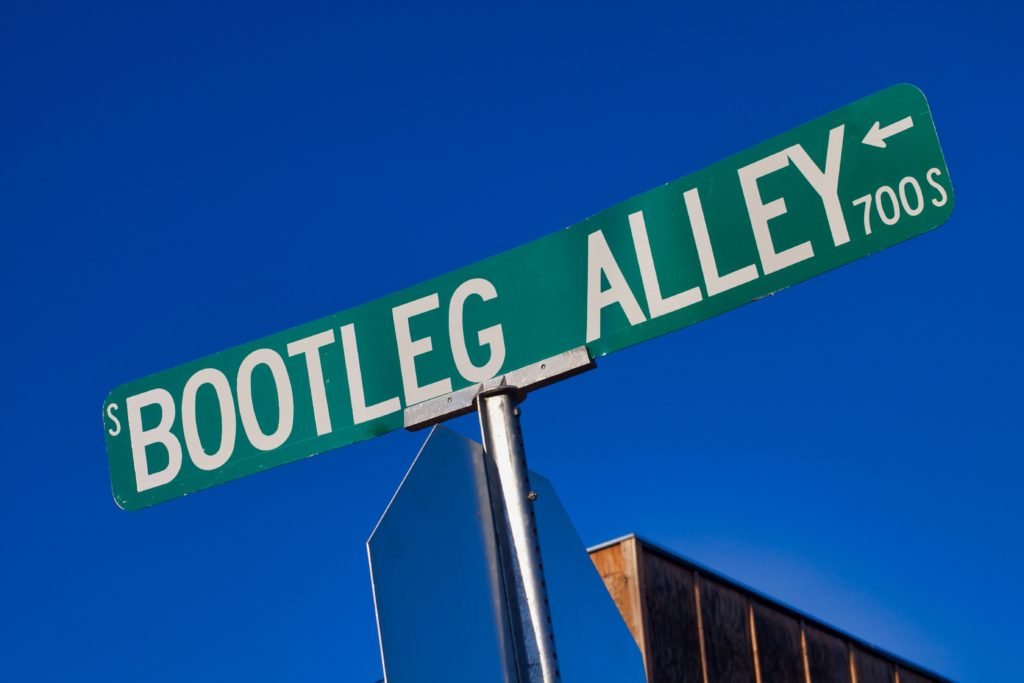 When I owned a record store in the early '90s, a guy would pull up in his van once a month and hawk a selection of bootleg CDs. These discs contained recordings of live concerts, out-of-print rarities, and unreleased demos of your favorite band. I admit that I bought and sold more than a few, as the super-fans prized these limited (and often high-priced) CDs. It was a small scene — though morally precarious the distribution of these discs was regulated by extreme scarcity.
Napster and other file-sharing sites eliminated the scarcity, to a degree, but access was still for those 'in-the-know.' But as the internet crossed the chasm, technical inexperience was less-and-less a barrier to finding the unreleased stuff.
Distribution barriers have also crumbled — overwhelmingly a positive development — and pay-to-distribute services like Distrokid and CD Baby now supply releases to streaming platforms with minimal vetting. More-and-more of these instant-distribution services are popping up, with Spotify recently announcing their own direct-to-platform portal.
It's not surprising that these technological advancements have bolstered seedier elements. That's the story of the internet, and bootleg culture's exploitation of the available tools is inevitable. Both scarcity and exclusivity of access have been eliminated, and so we can probably get used to episodes like this (via Music Business Worldwide):
The two [bootleg Beyoncé] albums, released under the name "Queen Carter," were on Spotify and Apple Music for around a day, long enough to generate furious traction from Beyoncé fans on social media, before being taken down. And the albums came out shortly after R&B star SZA also "released" music under a fake name ("Sister Solana") that turned out to be stolen demos as well.

Soundrop, an independent DIY distribution service through which both Beyoncé and SZA's tracks were apparently uploaded via different accounts, says it is working with authorities in an investigation into the "potential intellectual property theft" and that it took down the music as soon as it was aware that it breached the company's terms of service.
… and then there's this, via Film School Rejects:
[The movie] One Cut of the Dead should never have been on Amazon Prime to begin with. In an email to Film School Rejects, Third Window Films owner Adam Torel confirmed that the film had not been uploaded by either his company or Nikkatsu, the organization in charge of sales for the Asian marketplace. "I saw some posts on Twitter saying it was available on Amazon Prime in both the US and UK," Torel explained. "Considering the UK theatrical [release] is January 4th, and as it was very hard to get an Asian independent film into cinemas, you can imagine how much I started to panic and fear for my chances of getting Asian indies into cinemas from now on." […]

For many, this was an ugly introduction to Amazon Prime's dual nature as both a streaming platform for Amazon's high-profile acquisitions and a self-distribution platform with little oversight. "Amazon has this whole section that effectively operates like YouTube," explains Todd Brown, head of international acquisitions for XYZ Films, "and is governed by the same laws as YouTube, which really absolves Amazon of a lot of responsibility for what people do on the platform — but, from the outside looking in, appears almost exactly the same as the fully Amazon-controlled, curated service."
There is a delicate balance between ease-of-access (and democratization of distribution) and the illicit exploitation of these tools. On the one hand, it's incredible that anyone can have a self-released film on Amazon Prime next to Hollywood blockbusters. I'm 100% in favor of that. On the other, IP owners may be looking at an endless game of whack-a-mole on platforms with the perceived legitimacy of, say, Apple Music. That's troubling.
The services, both on the distribution and DSP sides, should look at a robust method for spotting these oversights. Ideally, there would be an independent watchdog organization that worked with all DSPs to remove infringing or bootleg content. Of course, that will never happen because there's no one to pay for it, and there's no money to be made. The more conspiratorial of you may argue that actively eliminating this content is seen as money lost, explaining the lackadaisical takedown environment. But reputation and authority are at stake. In the short-term, the profits matter, especially to shareholders, but the absence of prestige and position will create destructive long-term problems. Just ask Facebook.
Which brings us to Beatport and the logical next step in the evolution of the digital bootleg. 5 Mag has been reporting on a 'prolific' dance music producer who isn't simply plagiarizing — he's releasing other artists' material as his own. And he's been doing it unimpeded for at least a decade:
Incredibly, it appears [Flavio] Lodetti's alleged plagiarism was first discovered when Lodetti sent demos of stolen tracks to the person who made them. On January 7, Gábor Szeles, proprietor of Witty Tunes, posted a warning on Facebook addressed to label managers and producers that "an artist called FLOD" was claiming other people's work as his own. […]

Multiple producers have posted screencaps of their inboxes with a "flood" (sorry) of emails from Lodetti submitting a half-dozen or more demos at a time. Apparently quite a few bit: new tracks from Lodetti are still being identified and traced to earlier releases from other producers as we speak. "Unfortunately as a result of this post I double checked the upcoming single I signed from Flod and as you would expect it's a stolen track from 2015," one label manager wrote in the comments of Szeles' post. "There's not even any changes made to it."
I've heard of this happening before but not at the scale that Lodetti has achieved. A follow-up by 5 Mag confirms that a release as far back as 2010 was a master recording stolen outright from another producer. How widespread is this practice? I fear it's more common than we imagine, and extends to all the independent platforms — Bandcamp, Traxsource, etc.
It's curious that Beatport doesn't have a Content ID-like tool in place to identify the resemblance of newly submitted tracks to releases already on the platform. Beatport may see the problem as infrequent, thus not warranting the investment. But, again, there are numerous examples of pirated tracks showing up on Beatport in the past — tongues are wagging on dance music producer forums — and it's going to get worse. Lodetti's exposure may shame him into obscurity, but, as with the One Cut of the Dead and Queen Carter incidents above, it also shows how easy this is to pull off without much repercussion.