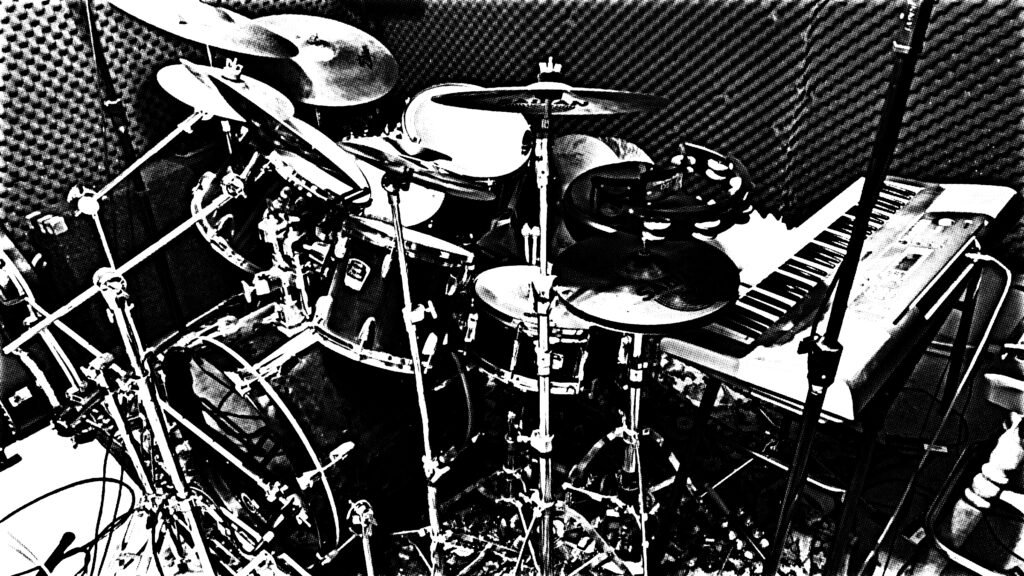 There's this geographical prejudice that the interesting music — especially of the post-rock variant — only comes out of places like Chicago, or Brooklyn, or Austin, etc. So it's always a thrill to find music that shatters the bubble, reminding us that creative folk trying new things are all around us. Airships on the Water are evidence, based out of Fayetteville, Arkansas, which you may have flown over without consideration on your way to somewhere like Austin (to reference the often mocking 'fly-over state' tag). But listen closely, and you might hear exceptional, flowing, and perhaps hidden music like "An Arm Within Reach," the latest song from Airships on the Water. This effort is joyous and expressive, sparkling with bells, piano, ringing guitars, and nuanced but dynamic drums. It's a grand and refreshing sound.
Airships on the Water is the project of Russel Hensley, who is also the drummer for the band Take Shapes — responsible for other cool sounds from 'the natural state.' AotW (if I may be so bold to abbreviate) have two albums — 2017's Beneath a Thousand Branches and 2020's Folded into Bells — and the third on the way. "An Arm Within Reach" is a teaser from this forthcoming album and is pure appetite whetter.
I pulled Russel aside — while floating in his Airships on the Water guise — and asked him to deliver some 3+1. Check out the tune and his thoughtful responses below.
——————
1. I love the graphic of the branch growing out of the guitar pedal. What does that image mean to you, and how does it relate to Airships on the Water? Is the cord plugged into an amplifier or a guitar? Or something else?
My brother Brandon Hensley is an excellent graphic artist, and he's always done the artwork for my albums. I usually have a concept that I feed to him, and he does a great job of producing an image that looks cool and captures what was in my head. When I look at this image now, it makes me think of the creative process and the transformative power of music. The signal goes in and comes out as this living, growing thing. You put a lot of love and hard work into crafting songs, and you hope in the process they become more than the pieces put into them. You hope the signal travels to the listener and blossoms into something that resonates with and affects them.
It's not been intentional, but I've noticed that a similar theme has popped up in my concepts for artwork in the past. For example, the cover art for my last album, Folded into Bells, was of a bird making a nest out of a cassette tape. So there's another example of imagery where music is being elevated beyond the medium and becoming more than its original form. But that's just one interpretation! I tend to gravitate toward imagery that's a little open-ended, so I'm always interested to hear what other people see in it.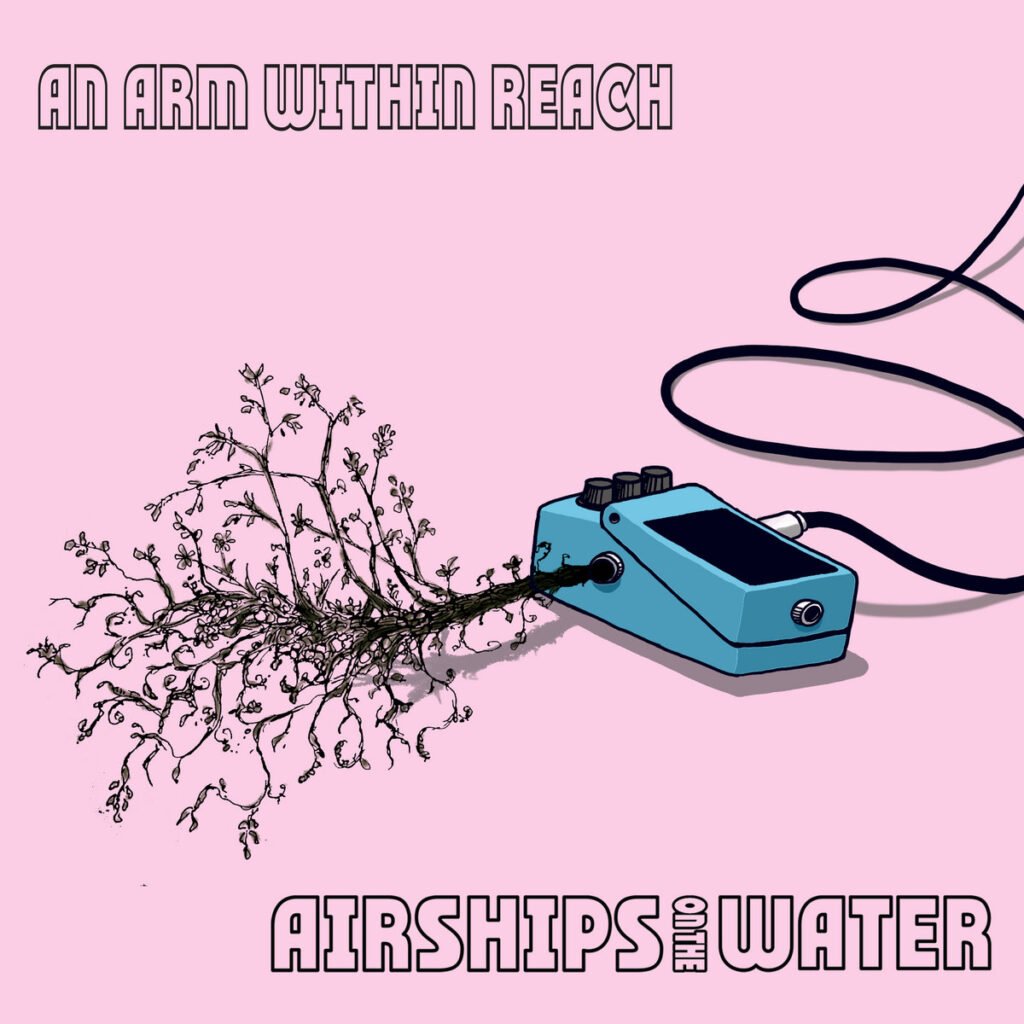 2. What is your earliest *significant* musical memory or recollection?
As soon as I read this question, a very clear memory sprang to my mind, so I feel like I have to go with it! The first song I ever remember loving, and I mean LOVING, was "Dizzy" by Tommy Roe. My mom would play oldies in the house all the time, and for some reason, this goofy bubblegum pop song from the late '60s really stuck with me as a kid. I remember being about 5 or 6 and belting out that song at the top of my lungs in our kitchen. The song "Sweet Pea" was also on that same Tommy Roe CD, and it has a pretty famous drum break in it that's been sampled a ton over the years. Is there a chance that song entered my subconscious and contributed to my desire to play the drums years later, thus making this Tommy Roe story actually relevant?? Well, probably not — but at least I still remember it!
3. How do you listen?
When it comes to music, I think I would describe myself as a curious listener. Even when I'm listening to music purely for enjoyment, I'm usually trying to identify little details that draw me to that song. Sometimes I'll be listening for technical details that I just like the sound of, like specific instrumentation or certain rhythms, but I'll be searching for the elements that make me feel a certain way more often. I'll ask myself questions like, "How did they pull that off? Why do I like it? How could I create that same effect?" I get inspired to create music that makes me feel the way a song does, not necessarily sound the way a song does. This kind of curious listening is a nice way of gathering up more sonic colors to paint with later on.
+1: Something you love that more people should know about.
On a recent music deep dive on YouTube, I came across a song called "Light" by a group/project called FEM. As far as I can tell, FEM is the side project of the singer/multi-instrumentalist Cuushe, who makes catchy electronic dream-pop type songs. FEM has more of a full band sound, combining her vocals with guitars, bass, keys, and jazzy drums. So far, I've only found that one track by them, so I'm not sure if it was just a one-off thing or there are plans for more. It's a beautiful song with a fascinating mix of sounds, so I'm hoping they keep it going. Maybe if more people check out "Light" by FEM, they'll be motivated to release some more music!
Visit Airships on the Water on Bandcamp.