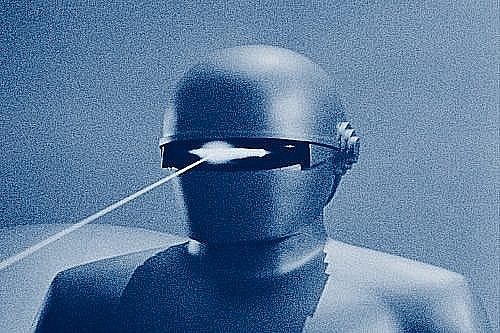 A terrific article on Medium by Stuart Dredge occupied my thoughts this morning. The title is provocative, but does accurately convey the piece's thesis — Music Created by Artificial Intelligence Is Better Than You Think:
Human-created music already spans everything from the sublime to the unlistenable. While an A.I. may not be able to out-Adele Adele (or Aretha Franklin, or Joni Mitchell) with a timeless song and performance, it can compose a compelling melody for a YouTube video, mobile game, or elevator journey faster, cheaper, and almost as well as a human equivalent. In these scenarios, it's often the "faster" and "cheaper" parts that matter most to whoever's paying.
These ideas mirror what I was saying the other day. A.I. generated music will create significant problems for the library music circuit. But these 'fast and cheap' productions will fuel more soulful, distinctive music from those of us who are up to the challenge. I believe the environment will also create increased demand for highly personal music and songs with relatable stories behind them.
And I admit I'm excited about the idea of generative music in public and private spaces. There are many possibilities for this aspect, and my mind boggles. Yep, it's Brian Eno's world, and we're just living in it.
However, there is one part of the article that I have questions about:
Amadeus Code claims to "enhance your songwriting with artificial intelligence" and is squarely aimed at people who are already writing and recording music. Its pitch: "Get unstuck with your songwriting with the power of artificial intelligence and say goodbye to writer's block for good."
I don't have a problem with A.I. as a collaborator. That's not far off from other creative games we already use, from Oblique Strategies to sample packs to unauthorized remixing. But I am wary of touting A.I. as a cure for 'writer's block' rather than a tool a creator uses with intention.
I fall into the 'there's no such thing as writer's block' camp. I see it as a crutch, as the lizard brain screaming, as The Resistance. The cure, if we need one, is showing up and doing creative work with consistency and purpose. Selling A.I. as a remedy to 'writer's block' gives more power to the concept. What are we replacing The Resistance with if we turn to A.I. whenever we're not 'feeling creative?' Will there be a danger of letting A.I. tell us too much — giving us the chords, the melodies, the lyrics — whenever we don't feel like showing up?
I'll point to Izotope's Ozone as an example. This software is a mastering suite that analyzes audio and, using an A.I. engine, creates settings for a mastered output. Ozone is an incredible tool. I bought it. I use it. And the company repeatedly emphasizes that what Ozone comes up with is meant to only be a suggestion, a starting place for your tailored tweaks. But I fear the majority of the software's users probably default to the suggested settings. For some it provides a tempting fallback, an excuse to take it easy and not push oneself.
And that's my issue. That feeling of 'writer's block' is there for us to push through — to provide a challenge — and many times the result is our best work. I don't doubt that collaborating with A.I. tools can result in great work. But, if we turn to the technology every time we feel blocked or in a creative rut, then I think we deny a very human aspect of the process. C'mon — we don't need an easy cure for writer's block.
🔗→ Music Created by Artificial Intelligence Is Better Than You Think