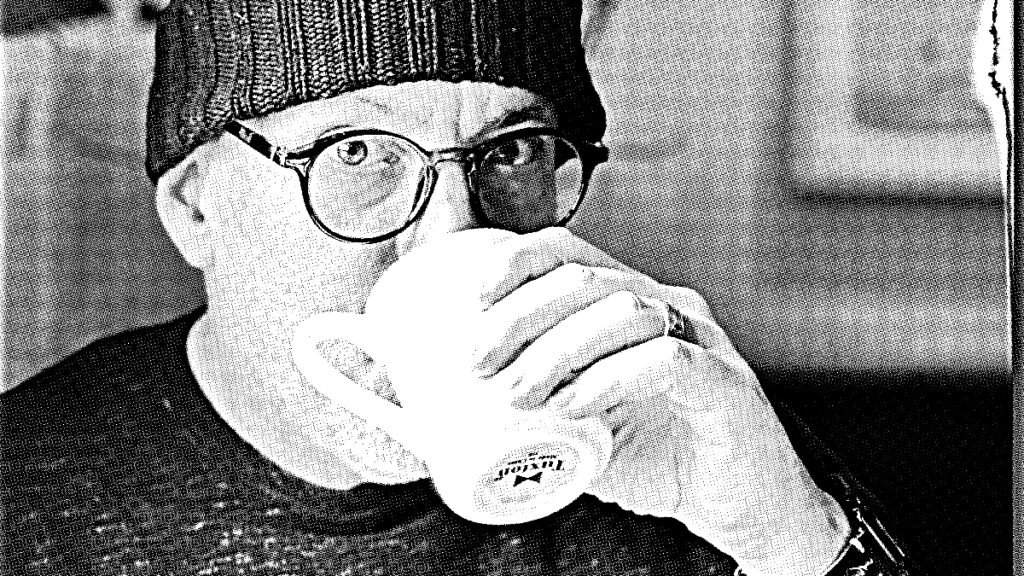 Many Pretty Blooms is the name of an evocative guitar-focused project from Austin inhabitant John Wilkins, known previously for his role as one-half of the duo FIRES WERE SHOT. Many Pretty Blooms have just released a gorgeous new album on Whitelabrecs, Bow & Clatter, and it's a worthy accompaniment to falling leaves, breezy, gray afternoons, and the approaching winter.
John works through the constraints of the acoustic guitar to arrive at deceivingly simple melodic passages and layered moments of textural wonder. Laptop-assisted treatments and subtle looping are a part of John's technique, but he also reveals unexpected flourishes in the resulting compositions. John's formative days as a drummer translate to a percussive fingerpicking style and a penchant for beating on the poor guitar's body for a rhythm track. And, as the album's title eludes, a small bow, like one used for a viola or cello, elicits unfamiliar sounds from the guitar's strings.
I call your attention to "Strange Motif," a fine, hypnotic example of John's six-string experimentation. Bowed guitars ebb and swirl to produce tones that one could describe as 'gentle scraping.' The musical sound isn't far from that of an orchestra warming up, but only if all the musicians are instructed to do so quietly, pensively, and with perfect restraint. Contrast this with the following song, "Unknown Delaware," which combines the gritty bow strokes with percussive chord tapping and a waltzing specter. It recalls traditional music but from somewhere off the map. So many styles and textures collide that it's easy to forget all we hear is an acoustic guitar.
Bow & Clatter is such a pleasant and inventive ride. I wanted to learn more, so I nabbed some time with John Wilkins in Many Pretty Blooms mode for a bit of 3+1. 
❋-❋-❋-❋-❋-❋-❋-❋
1. How does your background as a drummer affect how you play guitar? Do you still find inspiration from rhythm, even when composing or recording beat-less music?
I use repetition a lot in my recordings, which I'm sure is informed by my experience as a drummer. I'm also more inclined to take a classical approach to music than an abstract or "ambient" one, so there's an underlying rhythm in the tracks. I've gotten into banging out little rhythmic patterns on the guitar body or playing brushed patterns on my knee. I'm in an experimental stage with rhythm at the moment.
Drums are still my favorite instrument to listen to and what I'm most comfortable playing; or, in the case of listening, it's just what jumps out at me and what I'm most aware of. Funnily enough, my favorite music to listen to is mostly drum-less. Of course, drum kits present a mobility/volume issue, and my current and ongoing situation prevents me from really laying into them for extended periods. I've always been less than enthused about using drum machines and drum plug-ins, so I may start exploring quieter sounds from my kit in the future, using brushes, padded heads, etc.
2. From your press-kit: "Fade-outs are unfairly maligned. They are beautiful ways to end songs…" Please elaborate!
I remember seeing some Reddit post a good bit ago, a reaction by intellectuals asserting that fade-outs are lazy and unimaginative. This made me take notice of endings and think about them more carefully. I do believe the effect of a fade-out is dependent on the music. Still, I'm sentimental and find them to be like a close friend waving goodbye in the rear-view mirror as they get smaller and smaller until they're finally out of sight (or in the case of fade-ins, a slow reveal of the good friend and the anticipation of seeing them again).
There's poignancy there; anyone who enjoys William Basinski would agree, though they may not understand why at first. But I find the fade-ins and fade-outs of The Disintegration Loops to be the most appealing parts of those songs.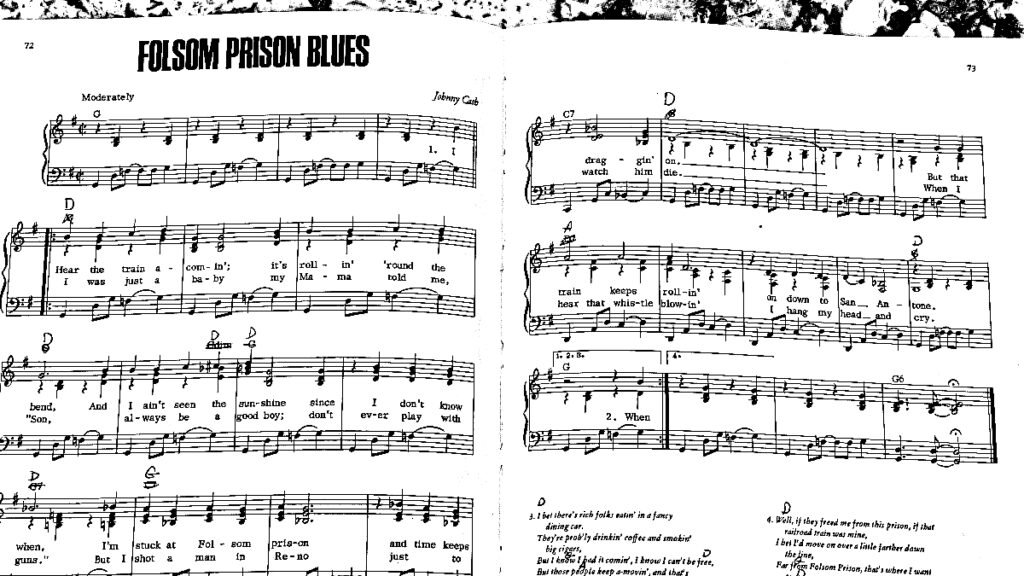 3. Tell us about your earliest *significant* musical memory or recollection.
Growing up in Germany, the only music I listened to was Johnny Cash (his were the only records I owned) — my dad would bring home a used piece of vinyl every couple of months, it seemed. I was about 8 when my mom bought me a Johnny Cash guitar songbook (I still have that book!), and it inspired me to take a few guitar lessons from our neighbor. I would sit in our utility room with my music stand and that songbook, working out the chords and patterns for "Hey, Porter" and "I Walk the Line." I remember it was not too long after starting the lessons I attempted to play and sing "Folsom Prison Blues" to my mom one morning while sitting on my bed. I don't remember her exact reaction, but it wasn't what I was hoping for. She was always very supportive, but her response that morning seemed to bother me for some reason. I still recall that early feeling of self-doubt and self-consciousness stemming from that event, and I didn't play much after that until I was about 24. I'm glad I came back to it.
+1. What's something you love that more people should know about?
There's an album called Mend by Geotic — it's a project by the same guy who does Baths; it's one of my all-time favorite "ambient" guitar albums. Excellent use of the fade-out(!) and just beautiful, simple loops of nursery rhyme melodies and blown-out, moonlit atmospheres.
→ Bow & Clatter by Many Pretty Blooms is available now on Bandcamp and all the streaming places.