I'd like to highlight a couple of informative and disconcerting articles about the state of infringement litigation in the wake of the "Blurred Lines" decision. Both pieces are worth a full read.
In The New York Times, Jon Caramanica writes that It's Got a Great Beat, and You Can File a Lawsuit to It:
Originality is a con: Pop music history is the history of near overlap. Ideas rarely emerge in complete isolation. In studios around the world, performers, producers and songwriters are all trying to innovate just one step beyond where music currently is, working from the same component parts. It shouldn't be a surprise when some of what they come up with sounds similar — and also like what came before.

The idea that this might be actionable is the new twist. Every song benefits from what preceded it, whether it's a melodic idea, a lyrical motif, a sung rhythm, a drum texture. A forensic analysis of any song would find all sorts of pre-existing DNA. […]

What's left in its wake is a climate of fear. In some recent cases, you can sense pre-emptive gamesmanship, as when Taylor Swift gave a writing credit to Right Said Fred for a cadence on "Look What You Made Me Do" that recalled "I'm Too Sexy." Or the rapid settlement Sam Smith reached with Tom Petty for perceived similarities between "Stay With Me" and "I Won't Back Down." Whether there was a direct borrowing didn't seem to matter; the potential for the perception of theft was enough to instigate an arrangement.
A few years ago, I worked with a songwriter who unexpectedly received a writer's credit on a previously unheard new song. No one contacted this songwriter beforehand — the credit just suddenly appeared on publishing statements. It turns out the 'hook' for the new song was similar to the chorus in a well-known composition the songwriter penned in the '70s. My songwriter friend didn't mind and probably wouldn't have litigated, but was happy with the outcome — the new song ended up a worldwide #1, resulting in a nice payout.
I'm sure this decision — as is the case with most of these preemptive moves — was made by the label's legal team. I imagine a group of on-staff musicologists pouring over every potential hit song looking for the vaguest of similarities. The lawyers are alerted of any resemblance and the original writers are proactively paid off with a credit and publishing share. I find this risky as it informs the original writer of the similarity. Even with the credit, I don't think anything is stopping a writer from claiming copyright infringement, that it's an unauthorized derivative work. A court might see the publicly acknowledged credit as admission. But of course, payment for essentially doing nothing is appreciated, so why bother with the hassle of going legal, right?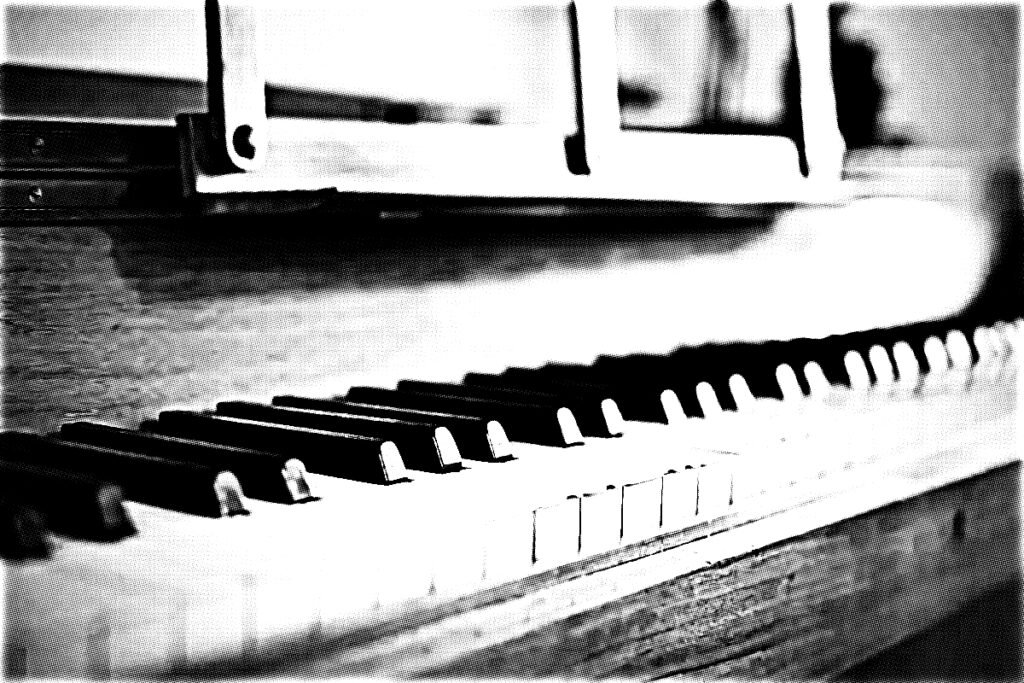 In Rolling Stone, Amy X. Wang explains How Music Copyright Lawsuits Are Scaring Away New Hits:
While copyright laws used to protect only lyrics and melodies (a prime example is the Chiffons' successful suit against George Harrison in 1976 for the strong compositional similarities between his "My Sweet Lord" and their "He's So Fine"), the "Blurred Lines" case raised the stakes by suggesting that the far more abstract qualities of rhythm, tempo, and even the general feel of a song are also eligible for protection — and thus that a song can be sued for feeling like an earlier one. […] "They're trying to own basic building blocks of music, the alphabet of music that should be available to everyone," [Katy] Perry's lawyer Christine Lepera warned in the case's closing arguments. […]

The popularity of cheap music-production software, which offers the same features to every user, has added another layer of risk. "Music is now more similar than it is different, for the first time," [prodcuer and songwriter Ross]Golan says. "People are using the same sample packs, the same plug-ins, because it's efficient."
Instrument plug-ins, to be intuitive and easy to use, tend to push users in creative directions. Certain built-in sounds rise to the top, as do sequences and arpeggiations included in the presets. Though these are sounds and one can't necessarily be sued for a sound (though it has happened!), the inspiration provided by the built-in options potentially send producers to common destinations. A similar five-note motif using a shared patch or a melodic run from an embedded sequence pattern opens up an incentive to take action. Based on what we've seen, it's uncertain a jury would understand the nuance.
And there are potential problems with services like Splice that offer samples and construction kits used by multiple producers. More than one song can easily feature the same melodic building block, and some sample pack offerings from Splice and other services even include lyrics. If a song based on a Splice melodic loop becomes a hit, what happens to the other songs using the same hook?
With copyright protectors like Content ID, it's who-gets-there-first when it comes to commercially available sample packs. If there's more than one song using a sample pack melody, the first applying for Content ID stakes the claim. Other songs using that melody might get flagged. This issue has happened in the past with Apple Loops, as producers discovered if they used specific melodic loops included with Logic Pro, the songs would get blocked by YouTube for infringing an earlier song using the same loop.
Even if a sample isn't used in its blatant form, or is obscured or twisted in the mix, it likely provides the same inspiration as other producers hearing the same sample. It's not unrealistic to think similar ideas, melodies, or compositional seeds will result from a shared inspirational foundation. Unless there's future legal clarification — or the courts decide to rely on experts rather than juries in infringement cases1Manager Lucas Keller says in the Rolling Stone article: "In British court, they'd just ask a musicologist to decide. In American court, we bring in 10 random people." — paying out 'damages' and carving out writing shares will be an expected ritual for composers of hit songs.