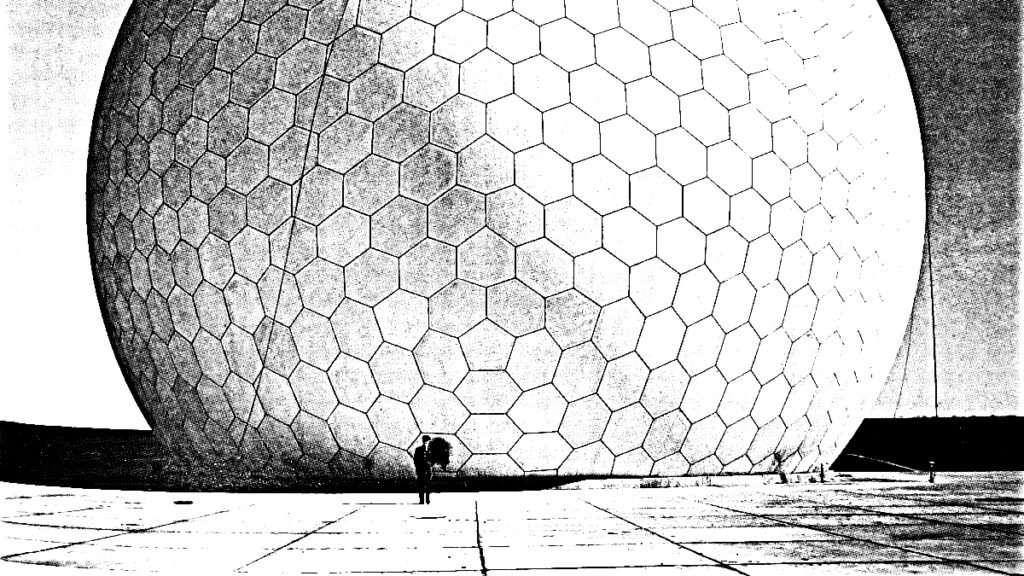 I have nothing that coherent (i.e., reassuring) to say about Songtradr's acquisition of Bandcamp. There's an opinion that Songtradr appears to be a better fit for what Bandcamp does than Epic Games. I'm not so sure. Songtradr is interested in exploiting art ('exploiting' is used here factually, not judgmentally) rather than creating art. One could argue Epic at least had a hand in creation — I'm sure many of its game designers consider themselves artists.
A company changing hands in under two years doesn't bode well. The sale also may betray a purpose behind Epic's mystifying-at-the-time purchase of Bandcamp. Is it far-fetched to suspect Bandcamp was a chess piece in Epic's protracted battle against Apple over the high % take from app store sales? For this reason, Bandcamp doesn't allow purchases from its app, as Apple would compromise Bandcamp's payment of around 82% of sales directly to artists. At the time of Bandcamp's acquisition, this tale of the small fry (artists) suffering under the heel of the giant evil villain (Apple) was helpful as a narrative Epic wanted to argue in court. As Apple prevailed for the most part, perhaps Bandcamp's advantage to Epic expired.
Others have noted that Bandcamp successfully unionized right after Epic's acquisition. Bandcamp could be seen as a hot potato that might be hot enough to trigger similar moves throughout the larger company.
As for Songtradr, one must consider how a company expects to make money from something like Bandcamp. Songtradr's statement promises that this new arrangement will "offer Bandcamp artists the ability and choice to have their music licensed to all forms of media." Sounds great from the outside, but Songtradr presently charges its artists to enter into licensing opportunities. It's not a lot — $50 a year for the privilege — but pay-to-play licensing platforms tend to put a bad taste in my mouth. And Songtradr utilizes all-you-can-eat licensing models. That means a business or licensee pays a yearly flat fee and can use as much music from Songtradr's catalog as they wish.1Though I'm sure high-profile licenses like TV shows are exempt, I don't know how many of those kinds of licenses the platform really does. Most prominent music supervisors steer clear of quantity-over-quality outlets like this. There's not a whole lot of money for the artist under this model, and it's doubtful a meaningful percentage makes back their yearly $50.2I'm happy to hear otherwise in the comments from artists with positive experiences.
The real question is how Songtradr can navigate the uncertainty about music rights pervasive on the Bandcamp platform. This wasn't a problem before, as Bandcamp never got too deep into any usage scenarios that required scrutiny. That's why the platform is rife with songs containing uncleared samples, cover songs that haven't been properly registered, and even 'bootleg' remixes and appropriation of others' recordings. Before, no one really seemed to care. But it's a potential legal disaster for a platform that hopes to add Bandcamp artists to its licensing catalog simply by having them opt-in and pay a fee.
Songtradr will obviously require artists to sign an online contract stating that they own all the rights to the music and that they're responsible for any legal trouble. But many artists have no idea about the rights to their songs. I still run into producers who think if they've bought a song, that gives them a license to sample it at will. And there are others who believe their unique 'take' on a classic tune makes them the credited writer. More often, many artists will opt in without consulting (and maybe without identifying) their songwriting — or label! — partners, inspiring a whole mess of headaches. Sure, an online contract with the artist will allow Songtradr to shift the legal blame, but believe me, after a few mid-profile licensing snafus where the client has to redo a project, all platform credibility is lost.
But what happens to those of us who love and use Bandcamp? As I told an internet friend, "Like reciting 'memento mori,' we need to always think about what we do in a world without Bandcamp because that day will come."
I wrote in a prior blog post that having a central hub for your artistic endeavors that you own and control is essential, preferably accompanied by an email mailing list. If Bandcamp gets destroyed and your 'store' moves elsewhere, you need a way for your audience to know. Better yet, have your music also available to stream and purchase on your website or hub. Then, if Bandcamp or whatever is no longer an option, your audience will still have the means to access your music while you explore the next steps.
Elaborating further on this point, Peter Kirn wrote something important about Bandcamp and any potential replacement on his Create Digital Media blog:
Honestly, the real problem is, given the nature of platform capitalism and the governance of private corporations being for investor benefit, ultimately all these tools are doomed. It's not really fair to say these services are artist-first, because artists ultimately have limited say over them. That's not to say we shouldn't use these services, but the dependency on them – and the extent to which we're serving someone else's needs – should absolutely be a worry.
That's the rub. Not only should artists have hubs and sites under their command, but we need to start thinking about true artist-first tools that operate on community rather than profit. I feel that the rise of things like ActivityPub is pointing the way. And I know smart people are working right now on this sort of thing for the discovery and distribution of music.
I'm hopeful that the uncertainty around Bandcamp might be the thing that moves thought into action. When you consider how interests are presently aligned, here's never been a better time to make something new and important happen for the betterment of independent music.