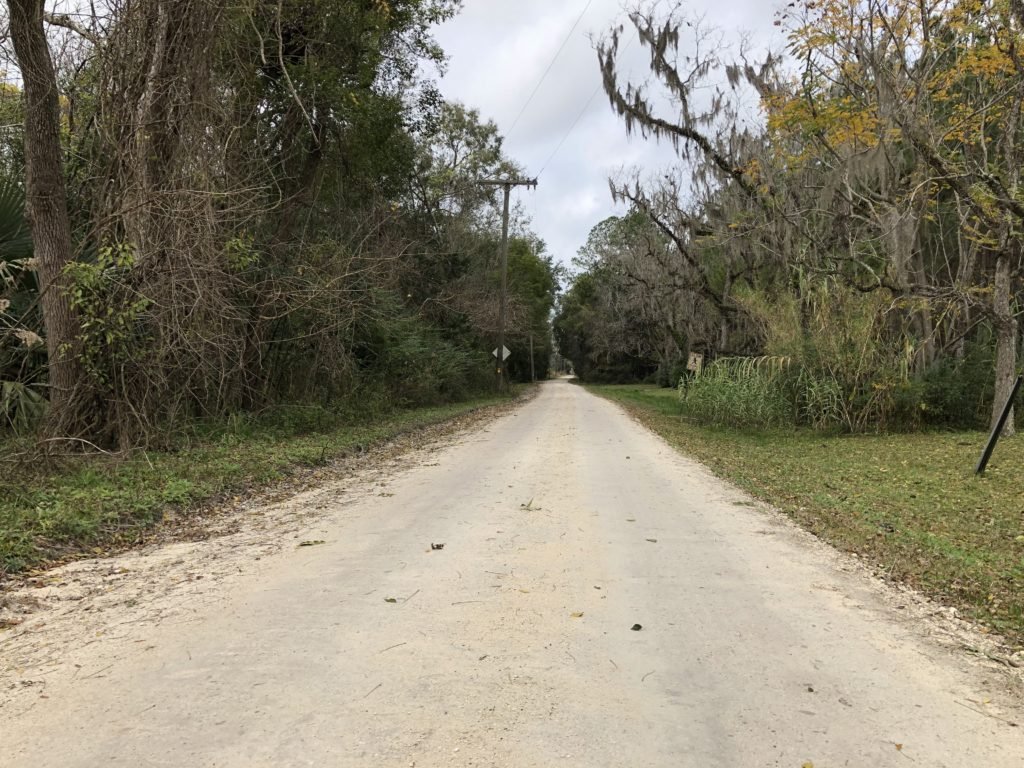 Another dispatch from out in the sticks. Howdy. Proverbial country road pictured above.
There's a fantastic photo in NPR's In Memoriam 2018: The Musicians We Lost. An emotive Glenn Branca is pictured in the center, and this is one of the best concert photos I've seen in a while. There's so much energy there, like a jolt of Jolt. I assume Glenn is pictured in the midst of conducting his guitar-based 'orchestra.'
The In Memoriam piece is striking, as these tend to be. There are a lot of special music folks we'll be missing in 2019. For me, in addition to Branca, losing Mark E. Smith and Pete Shelley in one year is a punk rock gut-punch.
I don't need another 'favorite albums of 2018' list — going through the ones I have bookmarked already could last well into next summer. I should be listening to 2019 music! But Austin Kleon, via his amazing blog (another inspiration for what I'm trying to do here), turned me onto a tantalizingly diverse 'best of 2018' list from music writer Ted Gioia.
Kleon titles his post 'The Agony of List-Making' and expresses a frustration with making public recommendations under the scrutiny of the internet mob. Gioia eases his own misgivings by presenting his list alphabetically, not allowing any title to receive a crown above any other. Kleon highlights this quote from Gioia's list post:
Like any music lover, I enjoy sharing my favorite music with others. But in the last few years, a different motivation has spurred me. I believe that the system of music discovery is broken in the current day. There is more music recorded than ever before, but it is almost impossible for listeners to find the best new recordings …
I believe we are entering another era of music discovery, as listeners experience playlist fatigue and blogs continue to lose sway. These personalized lists, from close friends and selected ones from respected total strangers — chefs, movie directors, music writers, etc. — will hold the real power. Recommendations like these have always been the truest source of discovery. But we — as music fans rather than casual listeners — lost our way for a bit as streaming took hold, fascinated by algorithmic playlists and unlimited access.
Optimistically, these personal interactions of recommendation foster more intimate relationships with our music. On the other hand, this could all be my imagination as friends have been recommending music online since those early-90s message boards. But I do feel like there's a dissatisfaction with playlist culture and how it's pushed on us by certain platforms. This is a reason I switched from Spotify to Apple Music, something I'll write about in the future. And this dissatisfaction will grow as playlists and platform features bow further to corporate influence. I used to wonder why Bandcamp didn't have a playlisting feature — now I get it.
In other news, Big Shot Magazine kindly asked for a 2018 recap and I delivered a few reflections. I mainly talk about the launch of 8D Industries but I also touch on curbing the news diet, a recurring topic around these parts. The Ryan Holiday quote in the piece should be mentally taped above every screen at home, whether it's a TV or a laptop:
Perhaps it's time we realize that consuming more news about the world around us is not the way to improve it (or ourselves), personally or politically.
Holiday has written a few articles on why we should abstain from breaking news. They're all worth a read.
I'd also like to point out that I meant to refer to the long album version of "Bunny's Dream" as a favorite song of the year. The video edit embedded in the article doesn't quite have the majesty or the sprawl and, like many unsuccessful edits, feels rushed in comparison to the original.
A question I posed to my social media friends: will people be playing Paul Hardcastle like they were playing Prince on NYE 1998? Of course, this is meant as a joke but I know I gave some DJs an idea for a midnight song on Monday. Please report back if you took the bait.