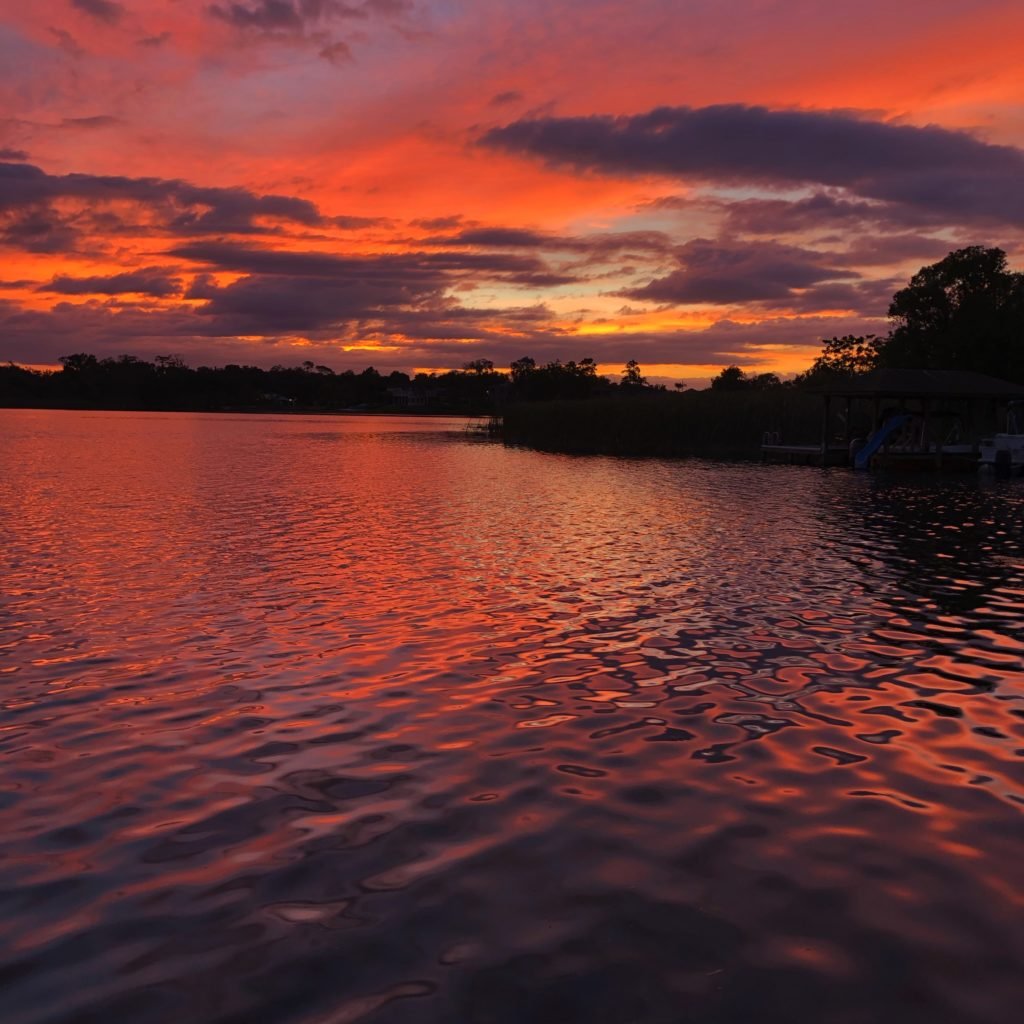 That's an actual photo of this morning's sunrise. For reals. As Kimmy Schmidt says, "Hash brown: no filter."
I soft-launched the new blog today — which means I let my 'friends' know about it on Facebook — with an expanded version of yesterday's tribute to Pete Shelley. The reaction so far is positive. David even thinks I've got a "good blog name."
I was posting mini-blog posts on Instagram (or, 'status updates,' as I was calling them, inspired by Warren Ellis's experiment) to get warmed up for the daily blogging routine, which I'll explain tomorrow. Once I get going here I'll probably stop the Instagram posts — or maybe not? This is a work in progress, and I'm happy to change it day-to-day.
We watched Hereditary. That's a crazy movie. Crazy good, too. Terrific score by Colin Stetson. I like how its nuttiness is on a slow simmer for most of the movie, and then in the last fifteen minutes the nuttiness pot boils over and messes up the stovetop. It reminds me a lot of Kill List, a movie you should see if you haven't (and, like Hereditary, best watched without knowing anything about it). Am I the only one who thinks the hidden subtext of Hereditary is a warning about the dangers of smoking bowls in high school?
I got the notion to watch Hereditary because Terry Grant AKA More Ghost Than Man created a Spotify playlist of his favorite modern film score selections. It's a fantastic listen, from top to bottom:
Here's a paragraph I like from the article Twenty-Five Years After His Death, Frank Zappa Lives On in Playboy (insert 'reading it for the articles' joke here):
Zappa always flirted with Modernist string music, but he really married the form in 1983 with the release of London Symphony Orchestra, Vol. I, his fourth project to employ an orchestra. The album inspired revolutionary recording and editing techniques to take on an orchestra, but when asked if he expected to make any money off the concerts and tapes he flatly said no. "Why then do you do it?" a TV reporter asked him at the time. "I came here to spend money on an English orchestra to record my music so I can take it home and I can listen to it. And if somebody else likes that kind of stuff I will make it available on a record so that they can hear it," Zappa replied.
I'm not the biggest Frank Zappa fan (his appearance on Crossfire is my favorite work of his), but I have loads of respect for the sentiment of making the music you want to hear, and if someone else comes along who's into it then bonus time.
I'm obsessing over the look of this blog. That's what I'll be doing most of the weekend — working on a blog. The theme is called Alia, and the developer has been a sweetheart, kindly answering my constant questions with helpful nuggets of CSS code. I think this place is looking pretty good so far.