Netflix and the Future of Award-Winning Indies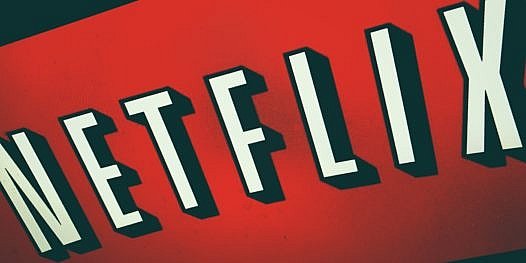 {Steven Spielberg's} Academy Award attention is now devoted to ensuring that the race never sees another "Roma" — a Netflix film backed by massive sums, that didn't play by the same rules as its analog-studio competitors. {…} As far as he's concerned, as it currently stands Netflix should only compete for awards in the Emmy arena … {…}

"There's a growing sense that if [Netflix] is going to behave like a studio, there should be some sort of standard," said one Academy governor. "The rules were put into effect when no one could conceive of this present or this future. We need a little clarity."
The landscape is changing so fast for film, and Spielberg and company should be advised to tread lightly. I understand the need for guidelines but what separates a 'TV show' from a 'feature film' is probably the wrong question and one we may not need to ask in several years. That separation, more and more, is about the budget — with superhero and 'event' films dominating the cineplexes while daring directors have no choice but to turn to the streaming studios.
And who can blame them? The number of people that saw Roma vs. its audience if it had a traditional theater release is unarguably exponential. And a common complaint about Oscar fare is that not enough people have seen these films, or can see these films as they are often in limited (or arthouse) runs. Now more people are watching great movies. I don't understand how Spielberg sees this as a bad thing. Or, even if he does — my guess (and hope) is his opposition is overblown, that he's exploring guidelines that reflect a changing industry. After all, I can't imagine he'd want to rebuff Martin Scorsese, whose next film is a Netflix joint.
I personally feel we're entering a golden age for independent film. But that golden age will primarily exist on our televisions.
Also, in the Indiewire piece, there's a list of reasons why Netflix supposedly has an unfair advantage. This one caught my eye:
Netflix spent too much. One Oscar strategist estimated "Roma" at $50 million in Oscar spend, with "Green Book" at $5 million.
Ultimately, awards are nonsense though I understand the marketing benefits, role in legacy-setting, and prestige. But at least we should keep some veneer of the 'best film' as the winner of Best Film. If an out-of-control marketing budget for an Oscar campaign is an unfair advantage, then I feel the problem lies within the Academy and the voting process.
Insert comment about parallels with the screwed-up state of US democracy here.
🔗→ The Spielberg vs. Netflix Battle Could Mean Collateral Damage for Indies at the Oscars
Read Next
SoundCloud's Distribution: Not Taking a Cut?
Kori Hale in Forbes: SoundCloud's new Premiere distribution channel should streamline the money artists receive from various platforms, and help monetize their music through a revenue sharing program. By Investing in tools artists need, CultureBanx reported they can offer more …
You Don't Have To Read 'Atrocity Exhibition' To Name Your Song
Previously I mentioned that Brian Eno and David Byrne named their seminal album My Life in the Bush of Ghosts without reading the book of the same title. The latest issue of Philip Christman's The Tourist newsletter talks about other …