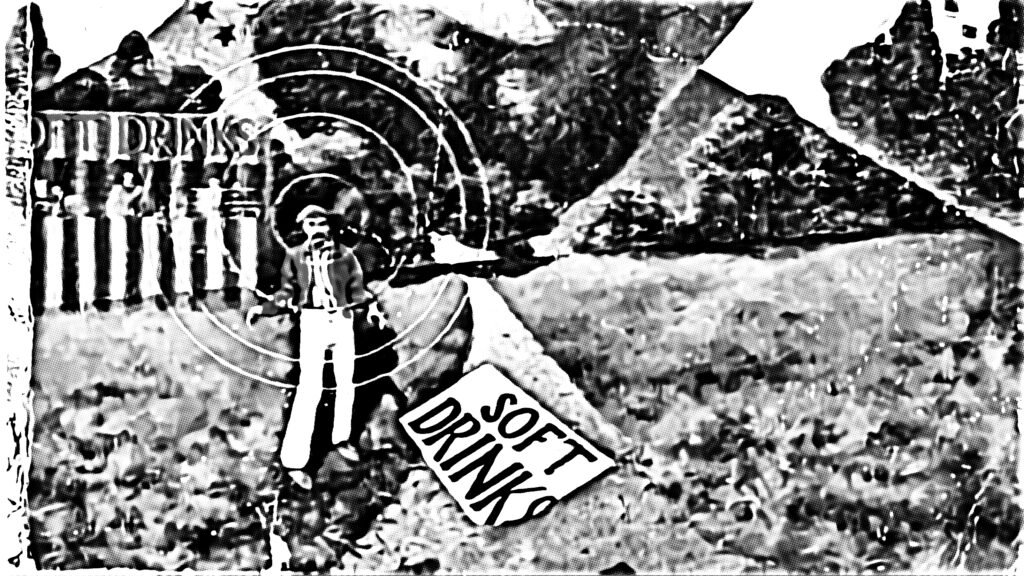 Though universally revered, Martin Scorsese is sometimes viewed as an old-fashioned relic as he digs in his heels against changes in contemporary media. Previously, he got lots of nerdy flack for referring to superhero franchise films as "theme parks" rather than "cinema." And, recently, in an essay on Federico Fellini, Scorsese went off on algorithms and the overuse of the word "content" to describe artistic output. He's mainly referring to visual media, of course, and how "the art of cinema is being systematically devalued, sidelined, demeaned, and reduced to its lowest common denominator" when we refer to it all as "content." Here's Scorsese:
"Content" was used more and more by the people who took over media companies, most of whom knew nothing about the history of the art form, or even cared enough to think that they should. "Content" became a business term for all moving images: a David Lean movie, a cat video, a Super Bowl commercial, a superhero sequel, a series episode. […] … it has created a situation in which everything is presented to the viewer on a level playing field, which sounds democratic but isn't.
A platform's reliance on algorithms that can't separate artistic intention from specious cash grabs exacerbates this perception. There's so much talk about freeing ourselves from the gatekeepers, but perhaps 'old-fashioned' human curation is a gatekeeping we need. Scorsese again:
Curating isn't undemocratic or "elitist," a term that is now used so often that it's become meaningless. It's an act of generosity—you're sharing what you love and what has inspired you. Algorithms, by definition, are based on calculations that treat the viewer as a consumer and nothing else.
"Scorsese is right," tweeted music critic Ted Gioia. "Anyone who refers to film, music, or writing as 'content' is simply not a trustworthy custodian of anything of cultural value. Unfortunately, these are the key decision makers in media right now."
I don't have too much of a problem with media companies calling the music or movies they stream "content." It's like a politician using blatant dog whistle language — at least you know who's in this for the right reasons and deserving of trust. What's insidious is when we, as artists, are convinced to start using the word "content" instead of "art" or even "our work." A musician creates a beautiful song, puts sweat into editing an accompanying video, and then thinks, "here's some content for YouTube" — that's distressing.
Language is powerful, and the words we use in our heads change our behaviors. If we start replacing words like "art" with "content" — even just internally — our intentions shift. We start feeding the companies hungry for content. Instead of making music and films for the fans or the human curators, we're producing content for the algorithms.
Seth Godin must have read Scorsese's rant. Soon after the essay's publication, Seth wrote his own rant on his daily blog:
Publishing to an algorithm is not the same as publishing to an audience. And living in a culture that's driven by profit-seeking algorithm owners is different as well. Because without curation, who is responsible? Who is guiding the culture? Who pushes the boundaries or raises the standards? […] …we benefit when we realize that the algorithm isn't rooting for us and quite probably is working against us. The only winning approach is to earn permission and a direct connection with our fans and then act as curators for ideas (and as our own publishers).
Getting back to the power of language, I touched on this topic on the blog a few years ago when I commented on Cherie Hu's idea that "The word 'creator' does more harm than good." (Cherie's original essay is offline, but I wholeheartedly recommend her Water & Music platform, where you can find many of her enlightening pieces.) I wrote this in my blog post:
It may seem like semantics, but the way we adopt and use language rewires our thinking. Hu's point— which I never considered — is that the more we refer to ourselves as 'creators,' the easier it is to submit to the notion that our creations are in fealty to others. Notice how the services almost all use 'creator' — a sampling of examples Hu points out include YouTube Creators, Facebook for Creators, Spotify's "Creator Marketing.' So when a platform sneakily claims ownership of our work we're desensitized against protest.
"Content" is the same. The language implicates employment, that we're delivering goods in a fiefdom. Responsibility, leverage, and agency shift to the "content provider."
Buckle down, folks. Dig in your heels like Martin. You're artists making art. Don't let anyone tell you anything else.