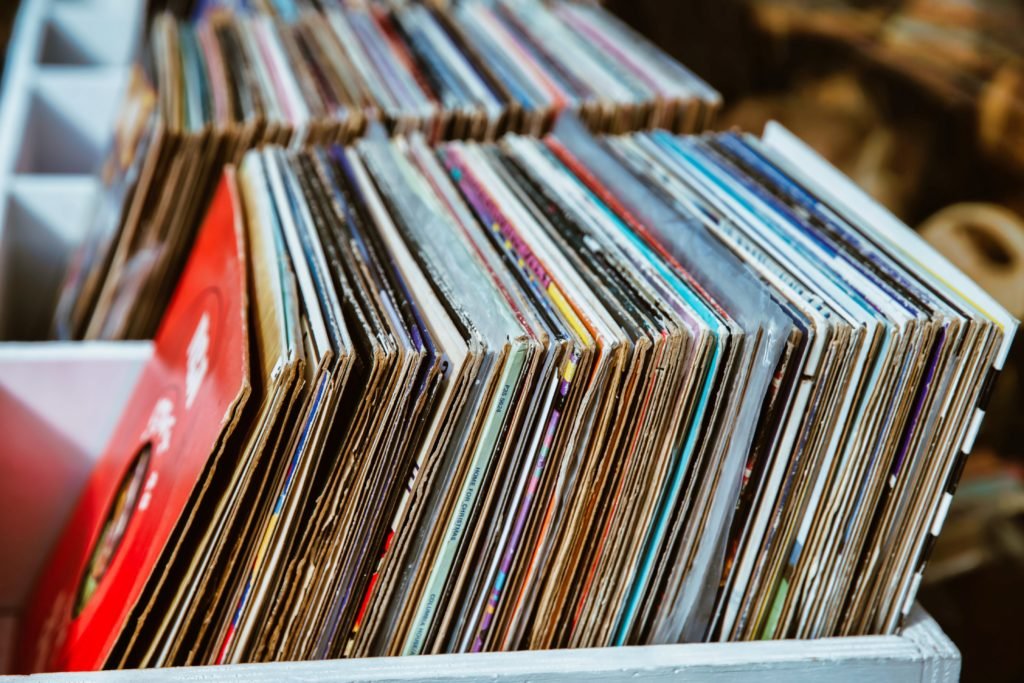 The streaming model has led to many changes in how we create and consume music. One impact debated as much as any other is the supposed decline of the album as a format. From the outside, streaming seems tailor-made for singles, and many artists are taking advantage of this, consistently releasing one-off songs on streaming platforms, effectively building hype and, in some cases, hits. Some are suggesting the music industry is experiencing a throwback to the '50s when singles ruled, and the idea of a self-contained long-form artist statement (i.e. an album) was distant at best.
Billboard is looking back to 2018 as a harbinger of what's to come:
In case you hadn't heard, streaming is now king, and 2018 was a case study in how abandoning old-school recording cycles in favor of experimental, fan-favoring workflows can yield tremendous success, even when physical music sales continue to plunge. […]

Executives from both the recording and streaming industries agree that it is no longer the restraints of a physical medium (vinyl, CD, etc.) or shelf space that dictate the impact or capacity of an artist's work; the real battle is now fought against fan distractions.
I would agree with this, and I also agree with the article's leaning to the opinion that the rulebook for albums is torn up, thrown out. It's not that albums are old-fashioned; it's that we're at a place where an artist is free to create a statement that best suits her music and fans.
Looking to the past, we can remember purchasing a ten song album — CD, cassette, or vinyl — and finding out there were only one or two good songs. It felt like the record companies were conning us. Arguably, a factor in the quick rise of Napster was dissatisfaction with high-priced CDs featuring only a couple of 'good' songs.
I submit that it wasn't necessarily a record label con. The 'one good song' artists shouldn't have been releasing albums in the first place. There are artists adept at crafting brilliant singles, and there are artists able to make a stunning album statement. Sometimes an artist can do both (mid-80s Michael Jackson or Prince are obvious examples), but I think that's rare. And a lot of artists had no choice but to wrap a mediocre album around their great, hit single. That's how things were done before streaming.
In 2018 (going into 2019), artists have the freedom to create in a way that best suits their output and their fan expectations. Childish Gambino can impactfully drop "This Is America," and Drake can succeed with a 25 track album. Nine Inch Nails can release a 30 minute EP and call it an album, and it's cool (keep in mind, Van Halen didn't release an album that clocked in over 35 minutes until David Lee Roth quit.).
Just as a singles artist doesn't have to release albums, an artist best suited for albums is free to still work in that format. Take our 8D Industries artist Monta At Odds — the album Argentum Dreams is intended as a cohesive piece for listening from front to back. There are a couple of songs that might work as one-off singles, but the Monta At Odds fanbase expects an album and expects the band to take them on this 40-minute journey. If Monta At Odds started releasing a single every month, their fans would be confused and probably listen elsewhere. And an artist finding success with consistent singles would lose fans if she took eight months off to record a concept album.
Once again I'm emphasizing freedom as the defining element of our new music landscape. The album isn't dead — it's there if you, or your fans, need it. Be intentional, and understand what you're trying to say and how your fans want to listen. If that warrants a series of four-song EPs, or a weekly single, or a sprawling 20 track album, then you're golden. You can do any of that. You could even do all of it if it works. Or, most importantly, you can come up with your own format and schedule — a new expression that might be a single, or it might be an album, but it's definitely all you.