Marc Schneider in Billboard:
Energy drink maker Red Bull is ending its partnership with consultancy company Yadastar, which oversaw the Red Bull Music Academy and its associated entities, including a radio station, event and festival series and online publication. As a result, RBMA and Red Bull Radio will cease operations in their current forms as of late October, Yadastar announced on Wednesday. […] Whether that means the ultimate end for Red Bull's foray into radio and other types of music-focused projects Yadastar oversaw remains to be seen. A Red Bull spokesperson did not immediately respond to requests for comment.
Corporate patronage is always tricky, even more so in the current age when 'brand partnerships' are how some artists are able to maintain careers freely. But Red Bull's embrace and support of usually electronic, often uncommercial music didn't come off like a brand alliance. You can either see that as a savvy success in sophisticated brand management or a resource-draining failure. I bet Red Bull's attitude steadily shifted from the former to the latter over 21 years. All I know is I'm a huge fan of the music history journalism on Red Bull Academy Daily — check out this Simon Reynolds piece on the North American '60s acid rock electronic avant-garde! — and many of the programs on Red Bull Radio — holy cats, this entire archive of Kirk Degiorgio's Sound Obsession show! But I don't think I've popped the tab on a can of a Red Bull drink in at least a decade. I'm not alone, and I'm sure plenty in C-level management at the company have issues with Academy fans like me.
Ed Gillett in The Quietus:
… however gentle Red Bull's advertising may have been on the surface, it's self-evident that those holding the purse strings would have expected a meaningful return on such substantial investment. RBMA's vast trove of learning and experience may have functioned as a public good, but it was not incorporated or owned as one – ultimately, if and when it no longer made financial sense to Red Bull's owners for it to exist, then its importance to a wider community of artists and listeners could never have been enough to save it.

In this, RBMA reveals the uncomfortable truth that many of the most influential nodes in our collective network of globalised underground music, whether news sites subsidised by property developers or streaming platforms funded by venture capital, rely not only on the creative communities who provide their content and create their value, but also on the continued indulgence of wealthy benefactors, whose priorities can and will change. In Red Bull's case, an expectation of the eternal good will of CEO and owner Dietrich Mateschitz might be viewed as optimistic, given his widely-publicised and noxiously reactionary political views.
Is a reliance on (or an optimistic holding-out for charity from) corporate patronage keeping grassroots artistic communities from forming? What will happen to the community around Red Bull Music Academy? Is it shattered? Will we all go home now that the money isn't there? Or, more importantly, do we need that money to maintain an influential and productive community?
I look at dublab which has independently operated as an online radio station — and, yes, a community of artists — since 1999. Sure, they list RBMA as a 'programming partner' (I don't think there's any funding involved), but the organization is, for the most part, listener and event supported. There's a culture based around dublab, very much tied to the Los Angeles underground. They don't have the impact of a Red Bull Radio but imagine a dublab in every city with an underground music scene. Now imagine all those stations and communities networking and supporting each other. That's powerful stuff, and a CEO's supposed altruism isn't required.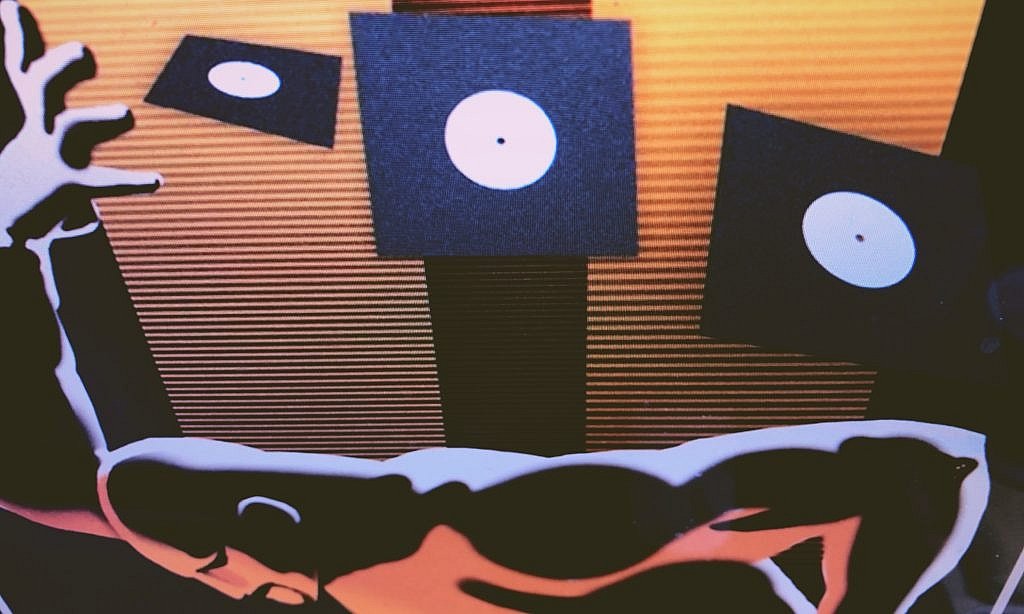 Let's circle back to the high-quality content RBMA, and its contributors, have gifted us. In the paragraph above I mentioned two favorites: the Simon Reynolds article and Sound Obsession show archive. I hope you aren't reading this after October, clicking those links, and finding dead web pages. That's another worrying problem — art becomes ephemeral when it's subject to and owned by a corporate patron. If Red Bull is ready to wash its hands of the expense of artistic charity, what further incentive is there to keep the content online?
Terry Matthew in 5 Magazine:
We like to think that information, which wants to be free, will also propagate on its own: that once released, a document or story will be replicated in so many places that you can never take it down again. The internet is forever, we think – but it's not. According to a New Yorker story by Jill LePore about the Internet Archive, the average life of a web page is about a hundred days. […]

Carter Maness brought this up four years ago about the fate of thousands of blog posts he'd written while employed by AOL and other media companies. "We assume everything we publish online will be preserved," he wrote. "But websites that pay for writing are businesses. They get sold, forgotten and broken. Eventually, someone flips the switch and pulls it all down. Hosting charges are eliminated, and domain names slip quietly back into the pool. What's left behind once the cache clears? As I found with that pitch at the end of 2014, my writing resume is now oddly incomplete and unverifiable." Maness published this story on The Awl, itself defunct and starting to show visual signs of code decay.
Of course, this isn't solely a problem of corporate patronage. dublab could cease operations tomorrow, the entire site and archive vanishing into the digital ether. And it's not just a digital feature either — there have been repeated stories of film history destroyed in warehouse fires. But things do get messier if RBMA claims ownership of its material and Simon Reynolds can't re-post his article on his blog, or Kirk Degiorgio isn't allowed to upload his Sound Obsession archive to another site. That's where the subject of patronage matters the most — when reproduction is possible and warranted, but the dual roadblocks of sponsored ownership and digital obsolescence realize a mirror universe where the artwork never existed.
🔗→ Red Bull Music Academy, Red Bull Radio to Shut Down
🔗→ What Does Red Bull's Corporate Exit Means For Underground Music?
🔗→ 404: The Internet Has A Memory Problem