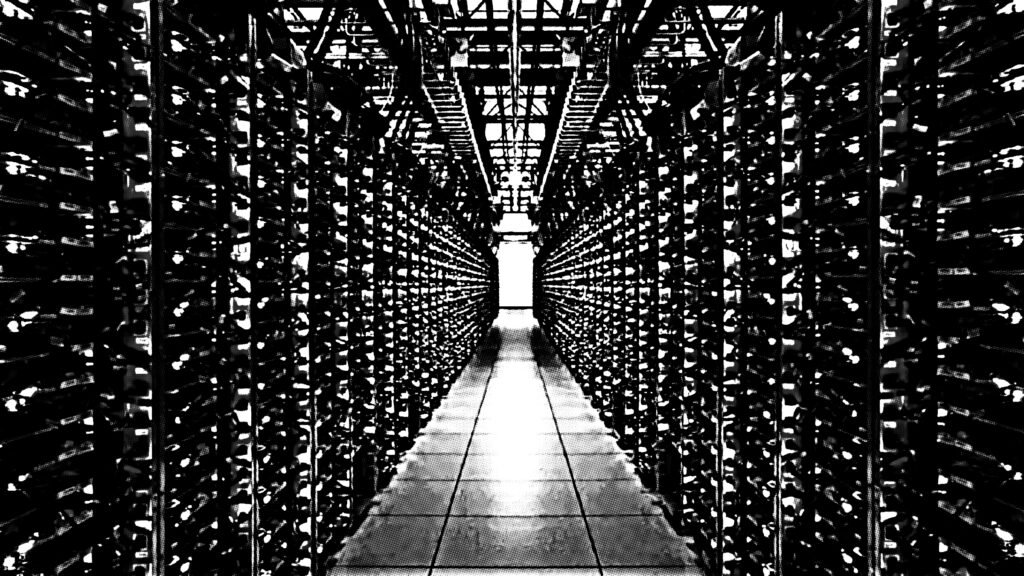 My Twitter feed (among the type of accounts I follow) is filled with chatter about NFTs, those "non-fungible tokens" that are all the rage among music's early adopter set. NFTs, as defined here, are digital representations of art (visual, audio, etc.). Though the art itself isn't exclusive, ownership of the NFT can be. Ownership is tracked and verified on the blockchain. 
We can look at this as similar to buying a skin or virtual item in a video game — a digital totem that broadcasts status within the game. Likewise, an NFT would elevate an owner's status among an artist's community of fans. The buyer of an NFT might also simply want to support the artist as a patron as NFTs, often auctioned, can have large pay-outs. Or, an owner could hope to turn a profit — one can resell an NFT at a higher price, adding a speculative aspect.
That's probably a naïve explanation of what's going on here. I'm hardly an expert or crypto-savvy. But what I do know doesn't leave me bullish on the mass adoption of NFTs. It's not the digital-ness that throws me off. I'm fascinated by the potential of intangibility and decentralization. However, I see NFTs, in their present execution, amplifying some age-old problems within the music industry.
News of NFTs reaping multi-thousand dollar sales makes them enticing to artists. This model seems a solution for those struggling under the streaming economy, as a single NFT sale could pay more than millions of streams. And plenty of unknown-to-me musicians have recently done well with NFTs, boosting the platform's independent-friendly appeal. However, as many hopeful emerging artists learned through failed Kickstarter campaigns, the success of an artist's NFT will depend on the size (and intensity) of a pre-existing fanbase. And as soon as known and established artists catch on, it's likely music's 1% will dominate, just as they do on Spotify. 
There's also the inherent class-separation of fans able to participate. It will get easier to create and bid on NFTs (right now, you've got to be technically in-the-know), but those strapped for cash will continue to be left out. I realize patronage has always existed in the arts — the rich funding culture — but we should examine how this tradition's preservation is not exactly a radical move forward.
I'm also alarmed by the environmental impact of NFTs (and crypto-tech in general). Just before COVID-times, we started to see a reevaluation of a touring musician's carbon footprint, notably by bands like Massive Attack and Coldplay. That was encouraging, as was the quick acceptance of live-streamed concerts early on in the pandemic, pointing to an alternative to exhaustive tours. But NFTs, if widely adopted, could regularly expend the same amount of energy as hundreds of ongoing tours. Duncan Geere published an informative blog post that explains this in detail: 
A single cryptoart NFT involves potentially dozens of transactions. [Computational artist Memo] Akten analysed 18,000 of these tokens, finding that the average NFT has a footprint of around 211 kg of CO2 equivalent. That's the same as an EU resident's electric power consumption for more than a month, driving for 1000km, or a return flight from London to Rome. And that's just for keeping track of who owns it — it doesn't include the energy consumption used in the creation of the work, its storage, or the website it's hosted on.
If you're wondering how this amount of energy is possible from a digital token, check out this video from The Guardian about crypto's effects on the environment:
Also linked in Duncan Geere's piece is this blog post from digital artist Joanie Lemercier — she explains why she canceled a planned NFT sale and proposes some solutions to make the technology more sustainable. And Memo Akten, mentioned in the above quote, has created cryptoart.wtf, a tool to help us "get a sense of how much carbon is being emitted by the buying and selling of different digital artworks."
I do think there are possibilities in the NFT model. The attraction is that there are few rules, and the medium is ripe for creative tweaking and innovation. That's exciting. It's young (as is crypto), and we're all still learning. But we shouldn't let the glow of promise blind us when there are lingering systemic problems to solve. The application of new technologies should help us find our way out rather than digging us in further.