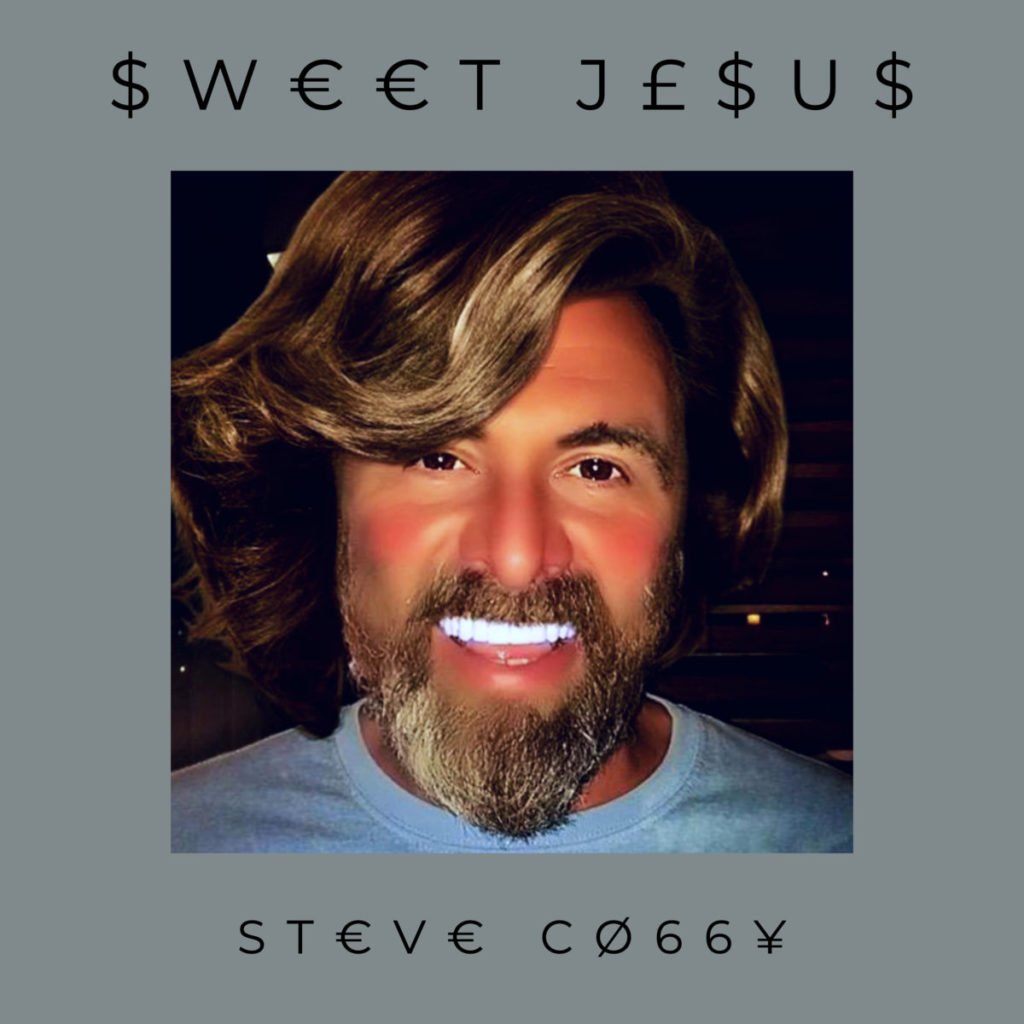 A lazy Friday in May revealed a righteous surprise. Without warning: the arrival of Sweet Jesus. This event wasn't a religious awakening, but for fans of Fila Brazillia, it was like unexpectedly finding an apparition burned onto the morning toast. Steve Cobby, one half of the aforementioned Fila B, had dropped his latest solo album — yes, Sweet Jesus — on Bandcamp.
The album opens with the ringing strings of a gently played guitar. The thing that always struck me about Fila Brazillia's oeuvre is its innate organicness. Though considered an electronic band, the duo (Cobby in cahoots with David McSherry) wasn't afraid to toss in the odd guitar riff, live drum kit, or shite harmonica. As out-of-place as folksy fingerpicking might sound on Sweet Jesus, it's all part of a modus operandi that's a long time in motion.
Recognizable elements of Cobby's velvet-textured production come into play — the intro of "Chauffeur De Camion" brings to mind at least a couple of Fila B's mid-90s moments — but it's the renewed intersection with a prominent guitar that inspires imaginative shifts. Notably, there's "Feline Plastique" which incorporates a rhythmic Latin shuffle alongside a wealth of melodic riffs and optimistic tones. And jazz features more than we're used to, allowing the guitar to explore on extended cuts like the Liston-Smith-laid-back-space-jam-ish "Truer Than Words." Introspection rarely feels so sunny.
The mechanics of the release of Sweet Jesus interest me, too. Steve Cobby is no stranger to independent labels. After a stint with the major-aligned Big Life via his band Ashley & Jackson, Cobby played a part in the formation of no less than four different independent imprints. Déclassé is the latest, launched in 2014, and is the home of this new effort. But it appears a one-person operation, making the surprise release of Sweet Jesus an intuitive experiment.
Steve documented the launch of the album in real-time, live-streaming the click of the 'publish' button on his Bandcamp account, followed with a listen of the album accompanied by an affable and enlightening commentary.
I'm always curious about artists who thrived in the independent sector pre-Napster and how they operate now. It's no secret that I'm one of those artists. Though I get excited about the potential of today's DIY freedom, the changes remain a constant struggle of adjustment. Cobby's embrace of the Bandcamp and live-stream platforms led me to believe he's a lot more confident than me in the modern landscape. But, after an email chat, I see he's playing it by ear like the rest of us.
Says Steve: "[These tactics were] borne of desperation and curiosity. I prefer to be just creating. I never anticipated being an owner-operator at such a late stage in my career, but necessity is invention's mother. The times have moved a great deal. I wouldn't say I've moved with them 100%. But I have autonomy so I can try out things signed artists might struggle with. The live-stream idea, for instance, only came to me about a week before the planned release on the 10th and the night before I was still tweaking tunes and mastering. I cannot envisage that scenario being duplicated many places where a committee is involved."
How long did it take to figure some of this out and how rough was the transition?
"2004 to 2014 was a fallow decade for me. Couldn't get anything to traction with the collaborative releases put out on the labels I co-owned. Once I went completely solo in '14, consolidated all tasks to myself, and went direct-to-customer it was revolutionary. The light appeared at the tunnel's end, and I began to earn money again. I'm a digital busker now, and almost everything that goes in the hat comes home. I think this is more like the many-to-many publishing model we'll move towards. You're sustained by a very bespoke coterie that you've curated."
But, that's liberating, right? So much nicer than being under the thumb of a label I'd imagine.
"I would much prefer financial security to be honest. My one man cottage industry is simply the only way I can get my material to market without interference. Certainly far from an ideal. I did enjoy the liberation of delivering an album completely 'fresh' and sans promo. But I've not worked within the traditional label machine since being signed to Big Life in the late eighties. They were pricks who wanted to dictate what we did and who we worked with. But If I was signed to an open-minded label, then I don't see why I couldn't make the same decisions I'm making now. Who knows."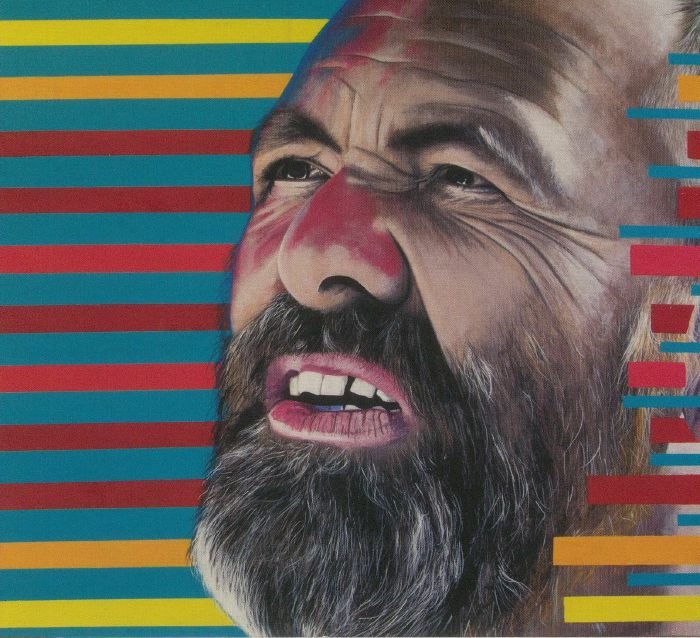 Whatever liberation there might be, a lot of artists are finding that Bandcamp is an essential tool for achieving it. Not only is it often used as a direct-to-artist platform, but Bandcamp also encourages artist fandom rather than passive playlist loyalty. I asked about Bandcamp's role in Steve's 'one man cottage industry,'
"Bandcamp has been key to my turnaround. It's the platform that delivers uncompressed and compressed downloads as well as streaming whilst taking the smallest cut of any retailer. This release was a Bandcamp exclusive for the first six weeks to help promote some more traffic that way. I'd still bother without it, but the returns would be less as all other online portals are serviced through an aggregator. "
I wondered: was Sweet Jesus's surprise release date set in stone and was there any temptation to push it back? And, as Steve was tweaking and mastering the album less than 24 hours before he clicked 'publish,' would he ever go back and update any of the tracks, Kanye-style?
"The beauty of the surprise deadline is it can be moved on a whim, but I was confident it was coherent work. I'd set that deadline for myself to avoid over-procrastination. As for reviewing post-release, the egg is fried. I don't beat myself up once material is published and I would only ever re-upload a track for a technical reason, never creative."
Despite the backed-into-a-corner nature of a self-release (and I can relate), I'm heartened and inspired by the freshness and ingenuity of Sweet Jesus, both in its playful roll-out to Steve's fans and its bright, sanguine, and thoughtful sound. But, without any constraints, how would Steve Cobby release this album differently?
He answer: "To fifty thousand subscribers."
Follow Steve Cobby and his Déclassé label on Bandcamp to help him get closer to that number.