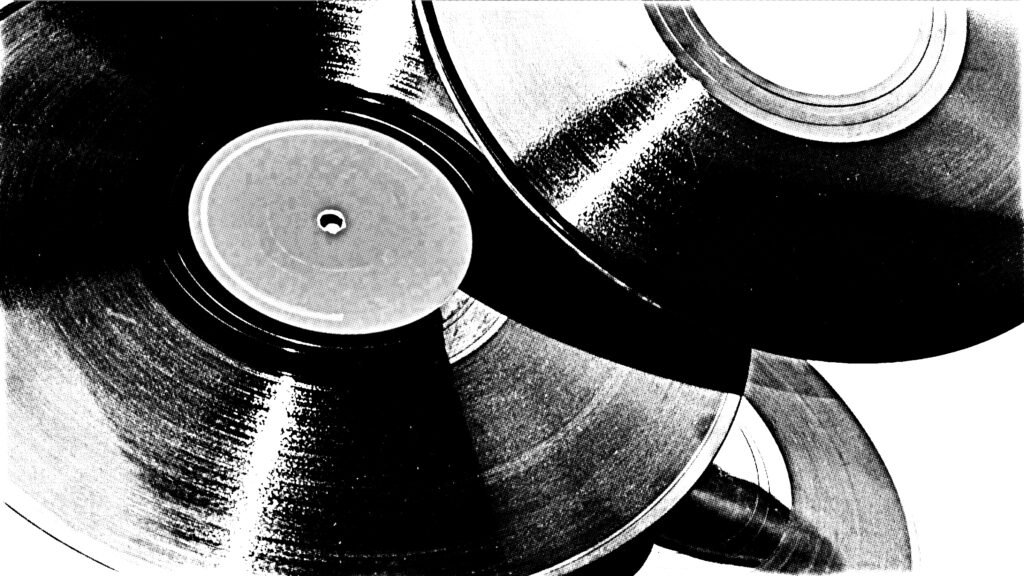 On the one hand, it's excellent news that Bandcamp is expanding the company's crowdfunding tool, allowing artists on the platform to 'kickstart' their way to a vinyl release. Called the Bandcamp Vinyl Pressing Service, the program integrates with an artist's existing Bandcamp follower base to solicit advance vinyl sales over a 30 day period. If the artist meets the goal — which will be around three grand, minimum, for an LP — then Bandcamp will handle manufacturing and, ultimately, shipping and fulfillment for the vinyl release.
This service sounds great, and, for the most part, it is. The collapse of PledgeMusic left a hole that Bandcamp is looking to fill, as far as music-focused crowdfunding goes. It's especially attractive to bands that don't want to deal with shipping and customer service. And, as I'm guessing the shipping will originate in the US, this creates an advantage for bands from other countries with large fanbases in the states.1Last night I spoke to an Australian band who are drawn to Bandcamp's new service partly for this reason. 
But now we come to "on the other hand." Of course, Bandcamp is much-loved — and deservedly so — in the music community, probably the most trusted of all the digital music platforms. But it's still worrying that bands and artists are relying on a single company for an expanding range of roles. Bandcamp is the digital marketplace, the fan community engine, the discovery system (via their fantastic editorial), the livestreamed-concert platform, and the vinyl manufacturer. It doesn't matter that Bandcamp does these things well and seems good-intentioned. History has proven what can happen when bands rely heavily on platforms they don't control.2MySpace and the aforementioned PledgeMusic are just two examples here. Bandcamp's terrific, but that shouldn't stop artists from building IRL communities, exploring their own in-site web stores, and comparing options for vinyl pressing. 
And that comparison is a way that Bandcamp's vinyl falls short. As tweeted by Grace Ambrose of Thrilling Living, one would need to raise over $3500 on Bandcamp to manufacture 250 copies of an LP with color jackets and labels. If you do this yourself, going direct with any of the available vinyl plants, you could press 300 copies for about $2500.3I can confirm this. My label's 300 unit pressing of Monta At Odds' Argentum Dreams album cost about this much. So there's considerably more profit (and a lower break-even point) when you press directly, especially when you factor in that Bandcamp takes a cut of all sales. 
I also think it's important to be involved in each step of the vinyl manufacturing process and in close contact with your pressing plant. Bandcamp's service appears to be hands-off — you deliver the artwork and audio, and eventually, there's vinyl for sale. The Bandcamp Vinyl Pressing Service's online materials aren't transparent about which pressing plant or plants they use. That's crucial info to know if you care about the quality of your records.
I understand that a lot of you just want to put out a vinyl record. You don't want to deal with the pressing plant, get mired in the technicalities, or (especially) deal with shipping. The reduced profit margin is a reasonable trade-off for not enduring these headaches. Thus, this program is for you. I get it. And, out of all the third-party platforms that I'd want handling this stuff, Bandcamp is at the top of the list. 
Because of Bandcamp's service, many more bands will be able to fulfill the dream of delivering music to fans on vinyl. Indisputably, that's a beautiful thing. But know there is long-term value in learning the ropes and independently managing the vinyl-making process yourself. If you're contemplating vinyl, weigh the pros and cons of the Bandcamp Vinyl Pressing Service. If you have the time, don't mind some small headaches, want to potentially earn more, and are into the valuable education of managing a vinyl release, consider pressing your records without Bandcamp's help.