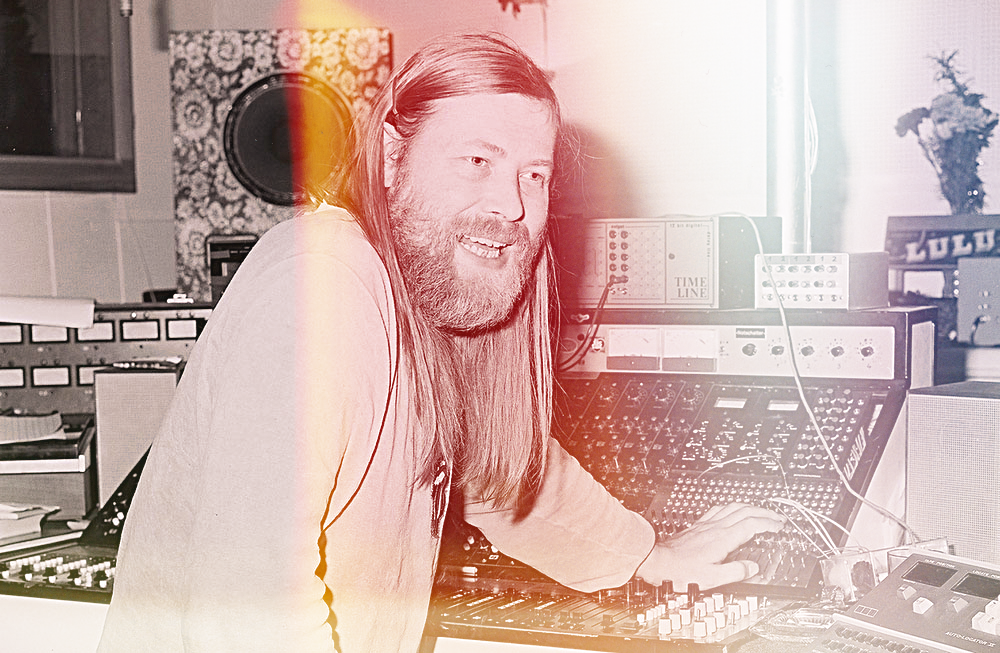 The documentary Conny Plank: The Potential Of Noise was more touching than I expected. The film is a collaboration of director Reto Caduff and Stephan Plank, Conny's son. Stephan drives the documentary as conversations with musicians who worked with Conny Plank help him understand and rediscover his father.
Conny Plank died of cancer at 47 when Stephan was just 13. A lot of Stephan's memories of his father revolve around these odd musicians who stayed and worked at the farmhouse studio. Often the musicians would join the family for dinner (indulgently prepared by Stephan's mother Christa), and they would become Stephan's temporary playmates in between sessions. So, in this documentary, Stephan is meeting people who not only have perspectives on his father but are also part of shadowy childhood memories. The musicians are also taken aback — the last time they saw Stephan he was a child and an oblivious studio mascot.
The highlight of the documentary is Stephan's meeting with the classic rap duo Whodini. Did you remember that Conny Plank produced part of Whodini's first album? I forgot, too, until this film pleasantly reminded me. Whodini was an upstart act in their late teens, suddenly flown to a farmhouse in rural Germany in a bold choice by their label. The duo grew to love the eccentric but brilliant Conny Plank, and this love and respect pour out of their interview segment. Stephan is visibly emotional as he hears another warm story of the universal impact and guiding influence of his father. Even I choked up a little.
There's so much more in this film, including interviews with Michael Rother (Neu! and — early on — Kraftwerk guitarist), Eurythmics' Dave Stewart (who may have been the last to work with Plank), and Holger Czukay (Can). Czukay comes off as kind of a jerk in his honesty about how Conny cared more about his studio than his relationship with his young son. It seems that Stephan has come to terms with this.
Noticeably absent is Brian Eno who stepped into Plank's studio on more than one occasion. A section on the recording of Devo's first album allows Eno most of his screen time, and that's given to Gerald Casale talking about how he didn't like Eno's attempt to add his 'pretty' vocals and synth lines throughout the record.
Conny Plank: The Potential Of Noise is inspiring and a stirring tribute to a person who lived the creative life. But most of all it's the story of a son finding his talented but distant father. With Father's Day approaching, I can't think of a better movie to watch, especially for those of us missing our dads.
Conny Plank: The Potential Of Noise currently streaming on Amazon Prime and available as a 'rental' on other services. And here's a fine interview with Stephan Plank about the documentary. For what it's worth, I'm pretty sure the no-show Stephan refers in that piece is Eno, not Bono.