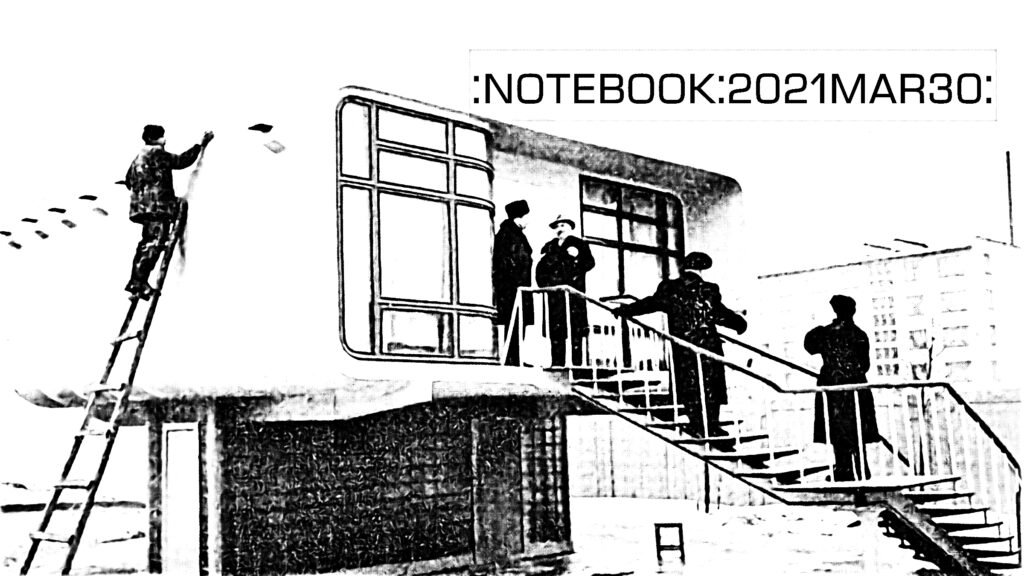 No Scene Happening But They Made It Happen → Austin Kleon appeared on The Unmistakable Creative Podcast, dropping oodles of terrific insight and advice for creative people. I was delighted to hear Austin talk about punk rock as an aesthetic influence, basically (and unknowingly) boiling down the topic of my recent post on 'the punk rock dream.' Here's what Austin said:
I always think punk rock helps with all this stuff. Being in touch with that DIY spirit of the '80s and '90s, even the late '70s, that punk aesthetic. I think every artist should read Michael Azerrad's book Our Band Could Be Your Life. I think you should read about artists who … there was no scene happening, and they just made it happen. I think that's fundamentally an American thing, to be in the middle of nowhere and to hit the road. I've always been influenced by the do-it-yourself ethic of punk and not thinking of punk as a style but as a real way of being. I always think that helps and that every generation sort of needs to rediscover punk because its roots go deep.
The whole interview is fun and inspiring. Add it to the queue.
Also, Lee Schneider gave a shout-out to 'the punk rock dream' on his Universal Story Engine blog. Lee is moving his writing off Mailchimp and Substack and explores the reasons why and the alternatives he's looking to use. There's some detail on the privacy issues inherent in many newsletter platforms, a topic I didn't get to in my post.
——————
Pizza Toast & Coffee → Craig Mod has written endlessly about pizza toast — in his two wonderful email newsletters, this lengthy article for Eater, and an elaborate self-published book. All of that is fascinating, but I can't say I quite got the appeal of this hodgepodge entrée. Why all the (mostly digital) ink devoted to tomato sauce on a slice of bread? And then Craig released this video:
I'm a sucker for quiet, transportive videos like this one. If you can focus for the video's five-minutes — restrain the fidget, imagine there's no phone in your pocket, drown out all other sounds — Craig's slowly paced document will place you right inside the Būgen cafe as the rain lingers outside. Craig films Yamane-san's elegant creation of the pizza-ish toast like a tea ceremony, some of the rituals (such as the slicing) not quite making sense at first. Then the big reveal, and yes, now I finally get it. 
I could attempt pizza toast — the video exposes the process and ingredients clearly — and I might. It sure looks tasty. But Craig's video is all about mood, and that's mostly the mood of Būgen and the care of Yamane-san. It's apparent that mood's as essential to Craig's love of pizza toast as the toast itself. As I mentioned, I find this video transportive, but, unfortunately for any at-home pizza toast attempts, that transportation only goes in one direction. 
——————
Moderator – Midnight Madness → Electronic music producers from Greece have a fondness for jazzy beat constructions. A few prominent small labels are carrying the torch, such as the long-lasting Timewarp outfit. Then there's Melting Records, an Athens-based imprint specializing in instrumental hip-hop and trip-hop reminiscence. But Melting's discography has recently branched the label's sound into uncanny territories. Melting Records releases are still sample-heavy, crate-dug assemblages accompanied by rhythms that err on the phat side. But the sources have gotten more global, drawn from a world of foreign locales, and snatched from genres and eras that extend beyond the usual jazz/funk spectrum.
Case in point: Midnight Madness, the latest album from Greek DJ and producer Moderator. As noted in the release's promo text — which, full disclosure, the label hired me to write — Midnight Madness has a midnight movie feel, like we're witnessing something sordid and exotic from the safe distance of a cinema's chair. The consistent Morricone-meets-RZA vibe amplifies the grainy film quality of the album's 14 tracks, helped along by crackly spoken snippets captured from who-knows-where. It's hard to know what is sampled and what originates from Moderator himself — the vocals are obviously ripped from parts unknown, but there are also lovely instrument textures throughout, threading the tunes together.
"Walking Slow" summarizes the album's modus operandi — spaghetti whistles, Agent Cooper on guitars and saxophone, forlorn vocals, and those beats those beats those beats. Some songs have speedier moments verging on big beat (remember that?), but Moderator is best when the pace is leisurely, and the layers are thick and dreamy. "Crystal Gaze" and "Once Upon a Time" are fine examples of this, two songs that lope like a sleepwalking b-boy unable to escape slumberland.