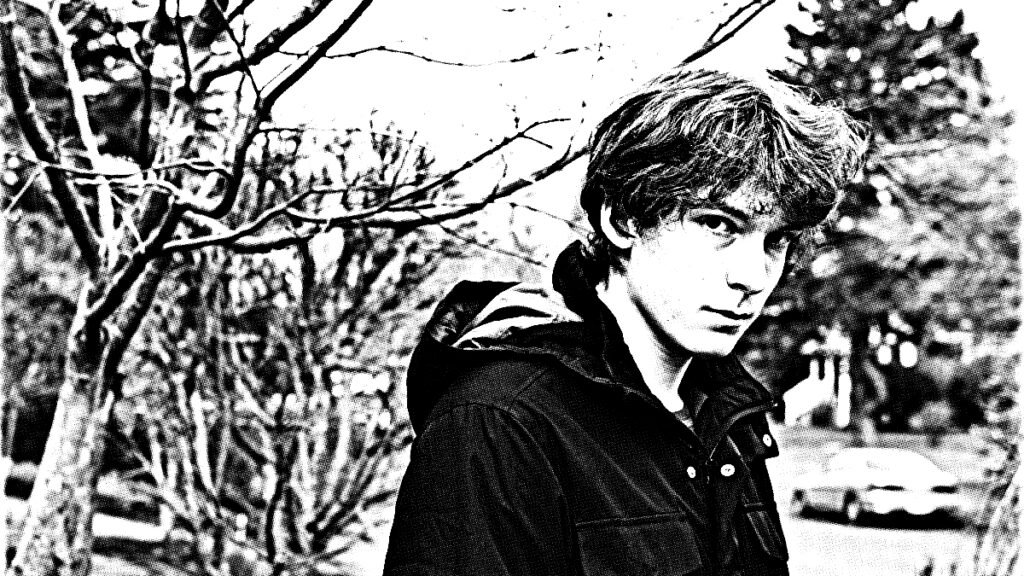 I've already spoken with Elijah Knutsen a few times, most memorably about his obsession with the Kankyō Ongaku sub-genre of Japanese instrumental music. I found his 2020 album Blue Sun Daydream refreshing and warm amidst an onslaught of darker ambient efforts and have followed his output since. There's a simplicity to Elijah's music, but his attention to space and defined spaces, as well as a narrative-like temporal motion, set his compositions apart. He mostly improvises his productions in the moment, but a longing for new surroundings inspires intentionality. Elijah's need to inhabit distant locations is satisfied by approximating how visiting those places might make him feel, interpreted to you and me through music.
Elijah's latest album is Maybe Someday, a pronounced step forward. Japan's northernmost islands are the imagined destination, coupled with the background hum of loneliness. The guitar, which played a prominent role in Elijah's pre-ambient music-making, returns to his production arsenal to add an audible Victorialand-like flavor to the album. Atmospheric recordings culled from Japan's natural surroundings, rural towns, and everyday routines bubble in and out of the shimmering mist created by heavily processed synths and guitars. The effect is beguiling — playing Maybe Someday now takes the 'home' out of my home office. I feel like I'm writing this someplace else, someplace ideal.
In my last interview with Elijah, I primarily asked him about his influences and fascination with the artists of Kankyō Ongaku. Maybe Someday inspired a follow-up conversation focused on his music. So I get into it with Elijah about sonic world-building, the fun of imagining a mental space for music, how Google Maps comes into play, and even some guitar pedal talk. Below is a transcript of the first several minutes of our conversation, and you can hear the full 23 minutes via the handy audio player. 
(One quick note: at the end of my chat with Elijah, I enthusiastically recommend the writing, photography, and email newsletters of Craig Mod. You should check out Craig, too.)
❋-❋-❋-❋-❋-❋-❋-❋
MD: I'm really into this concept of world-building through music — this idea that you can create spaces and imagine where it's taking place, whether that place is a real place or it's imaginary. It's like the music has an environment around it or an implied environment around it. I'm fascinated with how you do something like that with field recordings. Do you think about that intentionally, about creating a transportive space?
EK: Yes, definitely. When I started my record label, it started with an art project. I took a bunch of field recordings, and I made this space with them, like a sound design project. I made this "room" where you're in one part where in the recording, there's like a fan to your right and a computer modem in front of you. I panned everything like that. I called it a Memory Room, and I would set its place and a date. The first one I did, I think, was set in Japan in the year 2003. I had a song from The Cure from their 2000 album playing on a little tinny boombox to the right. I was trying to build an environment where you could close your eyes and listen and imagine that you're there.
MD: Another thing that's interesting is a lot of these places that you're imagining — or at least recently on this album and in what you just mentioned — are in Japan. I think we talked about this, that you haven't been to Japan.
EK: No.
MD: So, it's like a specific place you're evoking, but you're transporting yourself as well as the listener.
EK: I've just been fascinated with Japan for a while. The music that comes from there is different from what I've heard in terms of like ambient music or experimental music. The culture there is different, too. It seems more introspective compared to what we have in the U.S. And I think that's something that inspires me.
MD: Your music is obviously very introspective. And the spaces that you create, your instrumentation's sparse. But at the same time, it's like there's a lot going on with all the layers and the way the music flows. In your press release, you use the D-word — you say "drone" —but to me, it's not really that at all.
EK: No. I agree.
MD: I'm not criticizing that you're using that word, but your music seems to have movements. Rather, a lot of drone music is about staying still and suspending a moment. On this album, it feels like a moment is happening. It's not suspended. Like it feels like there's movement in the time that your songs are taking place in.
EK: On the album track "Lonely Aomori," I started with field recordings. I wanted a day and night cycle like you're in the town and walking through the streets. As you're walking, the sun starts to rise. It starts at nighttime with the sound of crickets, and then it slowly starts to turn to day. You hear frogs or other daytime creatures.
MD: I noticed that when I was listening, how the field recordings changed in the song. They faded away and then became something else. So, how important is it to you that the field recording you're using is taking place in the environment that you imagine for the song? I don't think you used any sounds on this album that weren't sourced in Japan. Would you have substituted a different origin if it had fit, or is that really important to you that the sounds are from the actual place?
EK: It's pretty important to me. But there's a limited amount of sounds that you can get from a small town in Japan. I have to use ones that I feel would fit without the geographical context, but I do spend a lot of time researching the sounds. It's important that they're from the areas that I'm trying to evoke.
MD: You're in Portland or thereabouts. There are obviously a lot of opportunities for field recording where you are. Are you just fascinated by these places you haven't been to, or could you see yourself doing an Oregon-set album? Or does that just not interest you at all?
EK: Well, there's a rose garden in Portland up near Forest Park. It's a protected park with huge trees and hiking trails. I did an album based on the rose garden with a lot of field recordings from there. But I've lived here for about 16 years. I feel like maybe I've gotten everything that Portland has to offer, as far as field recordings go, in terms of the areas that I'm interested in. The faraway places really do interest me more.
MD: It's almost like you're free to fill in the blanks. It seems to me that if you know a place, if you're familiar with a place, it may not be as inspiring as imagining what a place is like.
EK: Definitely. If I visited San Francisco, I would be inspired by everything there. But I'm sure someone who's lived in San Francisco for a long time wouldn't have the same feeling.
→ Elijah Knutsen's album Maybe Someday is available on Bandcamp and the streaming spots. Since this interview, Elijah also released an excellent EP called Dry Flower on Osaka's OMODARU label.