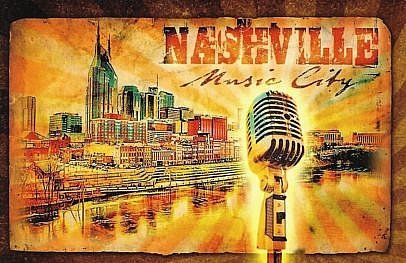 After a miserable travel day (storms over Charlotte) I made it to Nashville and participated in what is perhaps my favorite music industry conference, Music Biz. I like Music Biz because all the attendees are laser-focused on making the music industry better — though like in politics, our definitions of 'better' might wildly diverge. There aren't people hanging out wanting to see their favorite bands, and there isn't a film, tech, and gaming festival running in tandem. It's just music industry folks meeting music industry folks and talking about the music industry,
Music Biz is a barometer for how people are thinking about the industry. In retrospect, only a week later, the conference seems like a snapshot of the state of the business of music in 2019. And this year, more than any other year I attended, that state seems pretty good. Attendance was supposedly at a record level, and buzz about the future overshadowed complaints about the present.
Last year the Music Modernization Act was a 'fingers crossed' topic, and this year there were multiple panels on how to prepare and utilize it for increased royalty. There was much talk about how smart speakers will influence and aid discovery, something I was bearish on before but now I'm sufficiently intrigued. New technologies I sampled involved enhanced streaming fidelity and improving a fan's immersion through interactive 'liner notes' functions, both fan-centric efforts. The IFPI gave an optimistic presentation showing dramatically rising music revenues across the globe. And, though there was still talk of playlists, the conversation was mostly about how a band's overall presentation across channels — digital and IRL — is key, rather than tips on gaming an algorithm.
Sunday was the first day of Music Biz, which is new as all the years I've gone things started on Monday. This change threw things off a little, starting with my first breakfast meeting turning out to be a brunch meeting. Sunday also included presentations from almost all of the significant DSPs — Spotify, Amazon, Apple, SoundCloud, and YouTube. There wasn't much new in the actual presentations, but I did find the Q&A portions informative in the recurring themes of the questions (though not all the DSPs included Q&A). Spotify's Q&A theme reflected frustration with playlists, showing how an emphasis on this aspect makes it the primary concern of Spotify's music creators. And then Apple Music's Q&A embodied a different frustration: artists wanting access to more data and customization of their profiles. Paraphrasing one artist's comment to the Apple team, "I'd love to push my Apple Music profile but, as an independent artist, Spotify allows me to add so much more of my information." This complaint is understandable as Apple Music is positioning themselves as the artist-friendly DSP but don't seem to be walking the talk. I hope the team picked up on this and quickly implements helpful new tools for the artists using the platform.
And with that, another Music Biz sealed and delivered. I'll be returning next year, no doubt. In the meantime, some things I learned:

• Get in early the day before. My Airbnb check-in was 3 PM so I should have taken advantage of that and gotten in at that time and just chilled out. Or I could've done fun non-business Nashville stuff (like the Country Music Hall of Fame and Museum, which I still haven't visited). Instead, I opted to fly in the early evening and, because of flight delays, I didn't get into bed until nearly 1 AM, and I couldn't sleep from all the leftover travel stress. It took me almost 48 hours to feel normal again.
• Writing on business cards is a pro move. At SXSW, as I chatted with a new contact, he pulled out a pen and started writing about our conversation on my business card. That stuck with me, and I copied this tactic at Music Biz. Now I have a stack of business cards with scrawled notes about how I met each person, what we talked about, and if there's anything, in particular,-requiring follow-up. A game-changer.
• Another pro move: getting back to the hotel/Airbnb by 10 PM. Conferences are exhausting, especially for introverts (raises hand) who require precious time alone after a day of networking and non-stop chat. There are VIP parties and drinks with friends and pop-up industry hangs at seedy bars to create temptation. Don't give in. I only made it back to my accommodations by 10 AM on the Monday night — and Tuesday at the conference was my most clear-headed and productive day. That wasn't a coincidence.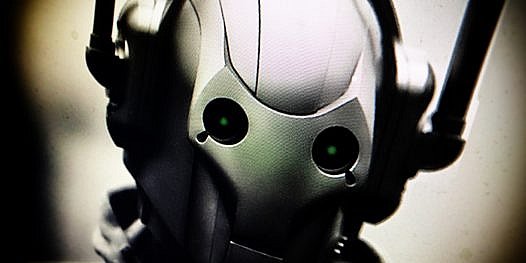 Spotify … announced a major change to how its playlists will operate, with the news that some of its previously human-curated [editorial] playlists will now be personalized based on listeners' tastes. […] "Some playlists will now be personalized for each listener based on their particular taste. This means that for those specific playlists, no two will be the same," the company shared in a blog post.

Spotify says it decided to make this change after finding that users listened longer to the personalized playlists, during a trial of the new system. It also notes that the new system will increase the number of artists featured on playlists by 30 percent and the number of songs listened to by 35 percent — metrics that artists will surely like.
I'm a huge fan of increasing discovery opportunities, so I welcome and am intrigued by this news. Though I wonder if Spotify's creating a musical version of the 'Facebook bubble,' where listeners with narrow tastes don't get introduced to artists outside of their established spectrum. The algorithmic playlist change could be beneficial for new artists among listeners with an already broad predilection and great for classic, already well-known catalog artists with everyone else.
Matty Karas isn't having it. He wrote this rebuttal in the 3/28/19 edition of the Music:REDEF newsletter:
But sometimes I really, really don't want personalization. Like when I decide to click on my preferred ANTI. I don't want to hear the re-sequenced version of the album that Spotify thinks would be best for me, and I don't want to start on track 2, no matter how great track 2 is. If I wanted that, I would've clicked directly on it. I want to hear the album Rihanna actually made, sequenced and mastered. That was the intention of my click. Likewise any of the playlists that I follow. I follow them because I like the music and the flow and/or I like and trust the curator. The unspoken agreement between me and them is they'll put thought and effort into the playlist and I'll listen. Period. […]

Labels love this, I'm told, because it's a way to get more tracks and therefore more labels on any given playlist. But who wants that kind of democracy? I want the four most interesting, pertinent, appropriate tracks you've got, not one from each of the three major labels and one from a token indie. Does anybody not want that? […] I want my curators to lead. If they're just passively following me, why exactly am I following them?
Luckily there are many curated third-party playlists out there, but those are for the 'broad' listeners mentioned above. Maybe we're selfishly expecting the majority of listeners — the ones who, in the past, mainly listened to music via commercial radio on car commutes — to explore and embrace new artists. Spotify's giving the majority of its users what they want (and I won't lie —algorithmic playlists are fascinating and fun) while the rest of us can dig into curated niche selections like this. Or this.
Elephant, get into that room. Let's talk about Apple Music. The industry is expecting the company to copy Spotify and start introducing their own sophisticated algorithmic playlists. However, I'd like to see them lean into curation. Apple Music has flirted with playlists compiled by influencers and other notables, but they are hardly visible — the ones that exist are sort of difficult to find. If Apple can get Oprah and Spielberg on stage to promote its TV offering, then why not enlist playlists from heavy hitters? And I'm not talking lazy extensions of Beats 1 shows. Perhaps Frank Ocean's 'Songs I Listened To Growing Up.' Mitski's 'Songs I'm Playing on the Bus While On Tour.' Convince Four Tet to move this over to Apple Music. Put some fun and personalization into it — what makes that Four Tet playlist so cool is that there's no doubt he's adding the songs to it himself.
Let Spotify have the algorithms. Apple probably won't be able to catch up anyway. Apple Music already subtly differentiates itself by being friendlier to the album format — they should go all in on the taste-making curator as well.
🔗→ Spotify expands personalization to its programmed playlists
🔗→ Music:REDEF – March 28, 2019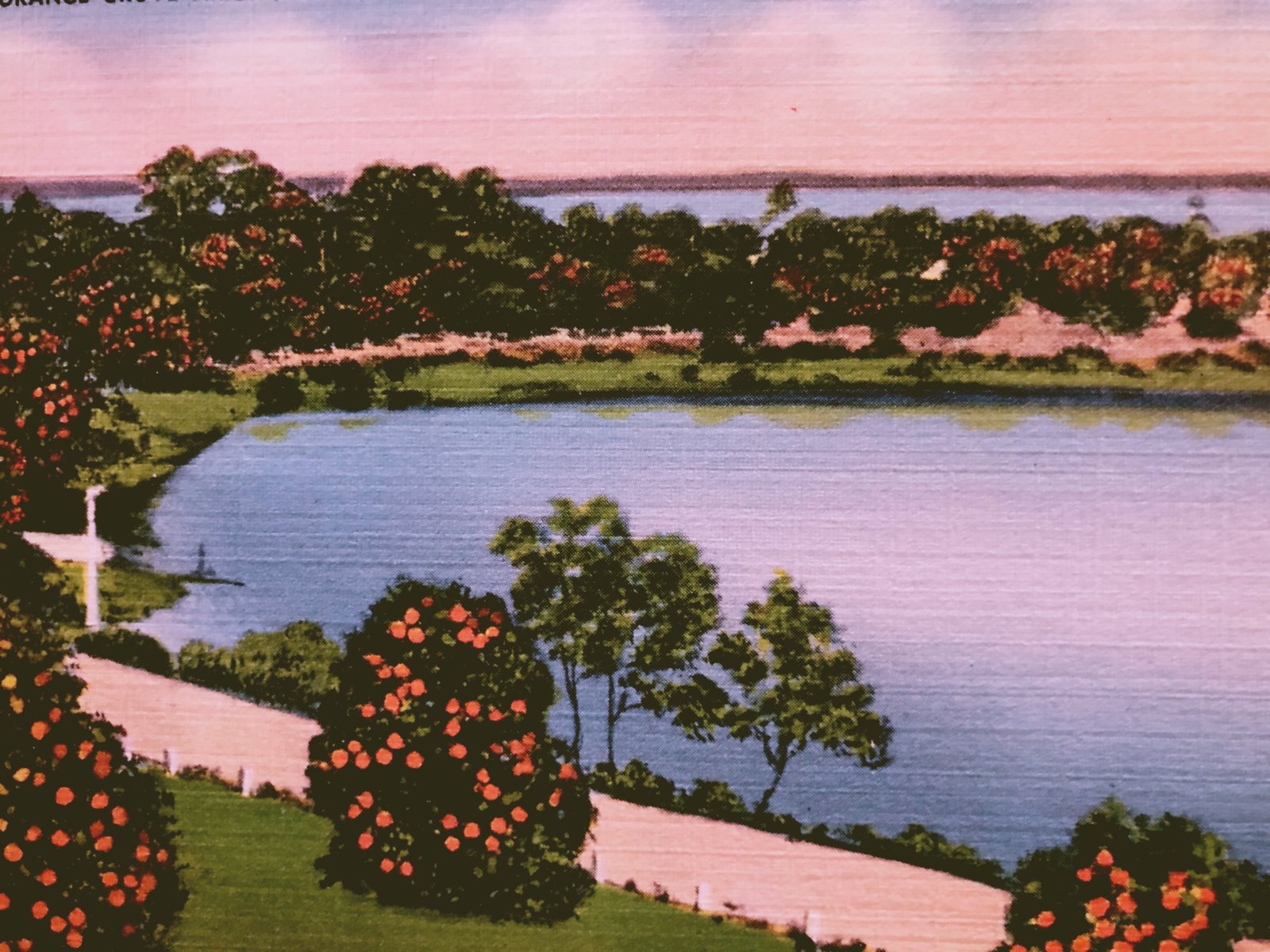 I'm not convinced that podcasts are the lucrative road to 'in the black' that Spotify may be anticipating. But, writing for Hackernoon, David Abramovic makes a strong case that there are untapped rewards in the podcasting space. The platform merely needs to innovate:
Unlike other music streaming services, Spotify actually has podcasts and is focusing more and more on them, but they're still heavily deprioritized. Perhaps not too strange, it is still a music streaming service. However, if Spotify wants to capture this massive, still-growing user base, it needs to figure out how to become an audio streaming service instead.

And because of the the current audio platforms being so flawed, the opportunity to become one is bigger than it will probably ever be. But to achieve this, Spotify needs to fix both the current flaws, and further create the new innovations that's going to make up the audio platform of the future.
Abramovic suggests improvements to Spotify's podcast infrastructure that are obvious but unimplemented. For example, playlists for podcasts — it's such a no-brainer that it's hard to believe not a single platform has jumped on the idea. Pandora is spending capital on a music genome-like engine for podcasts to aid discovery, but user-generated podcast playlists would be much more effective. Looking for podcasts with Seth Godin as a guest? How about the best podcasts with music marketing advice? Or a selection of inspiring podcasts to listen to first thing in the morning? Playlists!
I'm not sure how seriously Spotify will consider Abramovic's proposals but, regardless, a service with similar features is inevitable (and can't arrive soon enough). These ideas go beyond playlists and into treating the podcaster as a creator, with access to data, interactions with fans, and self-marketing opportunities. Perhaps as an 'audio app,' Spotify — or any other platform — embracing these improvements would extend more interactive and personalized features to its original creator class: the artists and musicians who built the service.